IMER Cyprus: CAR-T cancer treatment may be administered out-patient
07:10 - 08 May 2023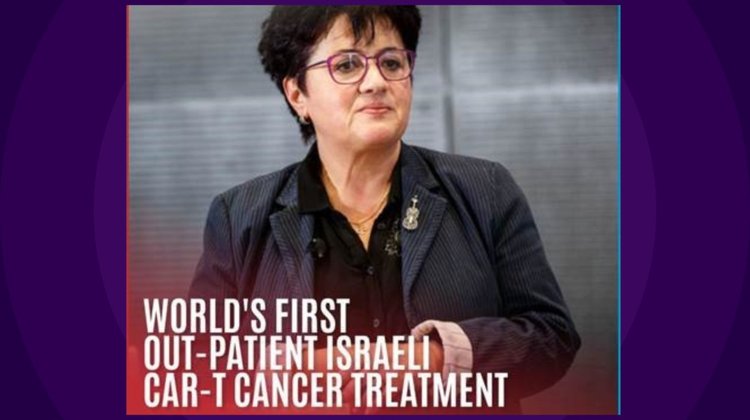 IMER medical services has announced that the Israeli CAR-T cancer treatment could be administered out-patient – which would be a first in world.
The therapy was developed at Hadassah University Hospital to treat Multiple Myeloma, AL Amyloidosis and other BCMA-positive malignancies.
Prof Polina Stepensky, Dr Shlomit Kfir-Erenfeld and Dr Nathalie Asherie of Hadassah's Bone Marrow Transplantation Department, in collaboration with Prof Cyrille J. Cohen of Bar-Ilan University, developed the CAR-T treatment for myeloma.
Chimeric antigen receptor T-cell therapy is a treatment in which a patient's T-cells are altered in a lab to attack cancer cells. Myeloma, AL amyloidosis and BCMA-positive malignancies are all types of blood cancers. The first two are generally found in the bone marrow.
iMER (International Medical Evaluation and Referrals) is a Worldwide Health Services Provider and the exclusive representative of Hadassah University Hospital in Greece and Cyprus since March 2007, with offices in Cyprus (Nicosia and Limassol) and Israel (in Hadassah hospital).