CEO of Libertex: A passion for Innovation
07:00 - 08 May 2023
Michael Geiger, CEO of Libertex, reveals the importance of well-thought-out sports sponsorships and discusses how the online brokerage sector has been impacted by current global events.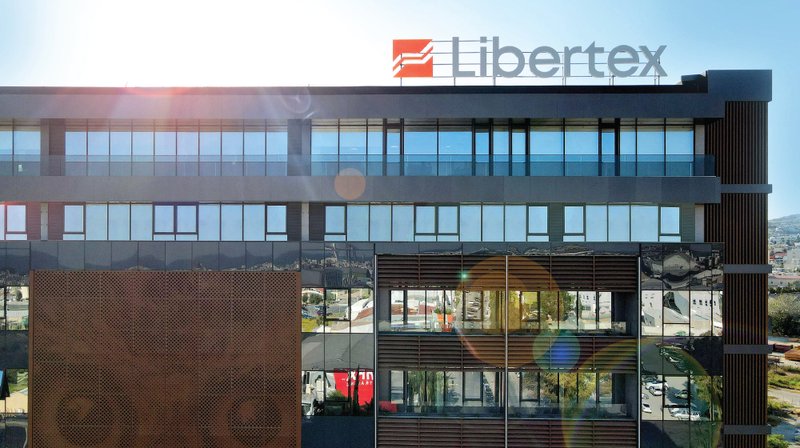 How have recent international events, including the global pandemic and the repercussions of what is happening in Ukraine, impacted the online brokerage sector? And how do you believe resulting obstacles, if any, can be overcome?
The global pandemic brought about countless shifts in almost every aspect of our lives. The volatile and unknown environment created an atmosphere of uncertainty, as some people veered away from the traditional banking sector, which no longer felt as secure and stable as before. The increased reliance on technology for everyday communication and transactions had an inevitable knock-on effect on the online brokerage sector, as an increasing number of people turned to online trading. The tragic war in Ukraine unfortunately also made even more people realize that the status quo can change in an instant, and that the traditional banking sector is not as safe as it used to be. In turn, people started to seek new ways to invest their money.
Technology has made trading more accessible to more people than ever before and many first-time investors began to explore the practice during the global pandemic. Now that the world is at the tail-end of COVID-19, do you believe this momentum will continue? Absolutely. Covid-19 certainly accelerated the digital transformation, and this shows no sign of slowing down. As mentioned above, during the pandemic, individuals spending more time on their computers at home had a lot of free time to discover and learn more about online trading. In most cases, once someone familiarizes themselves with the exciting world of online trading, it's usually something they wish to continue.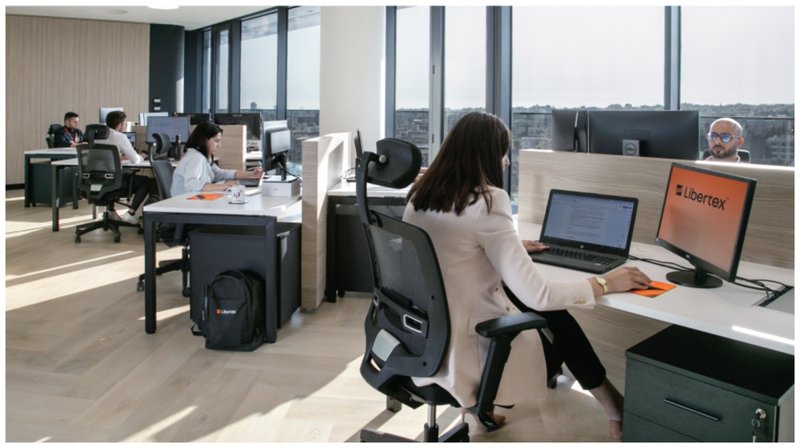 What do you consider to be some of the sector's emerging trends and how does Libertex stay ahead of the pack?
Most of the world is excited about crypto right now and Libertex follows this trend, providing unique trading conditions with zero commission fees. Stocks of international companies are also extremely popular, and considering their recent growth, Libertex has introduced Libertex Invest, which allows traders to invest in real stocks in the same app.
As one of the leading online trading platforms, Libertex is always driven by an enormous passion for innovation, especially when it comes to technology and digital trends. Evolution and progress are at the core of every new endeavour, and it is this constant progress that has allowed us to grow remarkably over the past few years and stay ahead of the pack as it flourishes in the global market.
Libertex recently entered into a multi-year partnership with FC Bayern. Can you tell us more about this development?
We believe amazing things can happen when the exciting worlds of sports and trading come together. And these are certainly very exciting times for us. Not only is this the first time FC Bayern has worked with an Online Trading Partner in the field of CFDs, but it is also the first time Libertex has sponsored a German club alongside our existing commitments in the Premier League. The multi-year sponsorship until 2025 incorporates numerous activities, including a regular presence on FC Bayern's social media channels and at all Bundesliga home matches via the Allianz Arena LED boards.
The company is also the Official Online Trading Partner of Tottenham Hotspur. What are some of the reasons you consider sports sponsorships to be important for companies?
We must never underestimate how important it has become for consumers today to form connections with brands that have a purpose and align with their principles. And naturally, companies have become passionate about finding new ways through which they can share their vision and form strong bonds with their audience. Sports sponsorships offer a means through which brands can emotionally engage with fans and tap into a sense of community in unique ways that aren't always possible or easy via other marketing channels. This often paves the way for deeper and more meaningful connections with existing and new customers. Of course, a well-thought-out sponsorship can also help companies boost brand awareness and brand image as they reach a greater demographic and utilize new unique ways to leave their mark on the market.