Maria Terzi: "Filtering other people's opinions… was a valuable lesson"
07:00 - 06 May 2023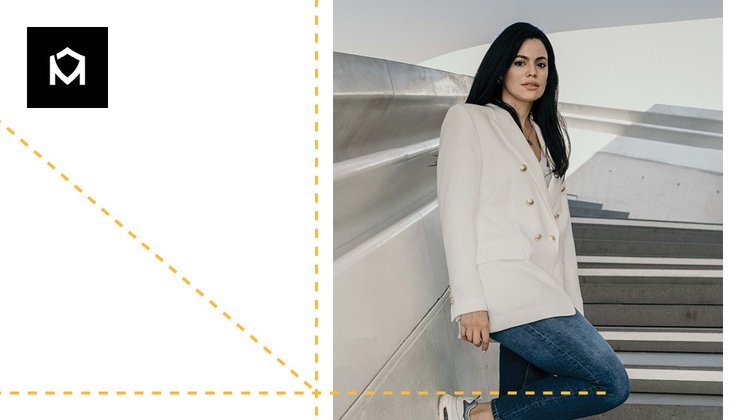 Maria Terzi, Cofounding CEO of Malloc Inc., talks about the lessons she has learned while working in a startup in Cyprus and offers her advice to other founders navigating this environment.
What lessons have you learned while working in a startup ecosystem like that of Cyprus, and how have you stayed motivated and focused during challenging times?
The environment in Cyprus can be discouraging for new entrepreneurs. Filtering other people's opinions and even ignoring their concerns was a valuable lesson. The truth is that not all people have walked the journey you want to walk, nor do they understand your mindset or are willing to put in the effort required. Feedback from users helped me stay motivated during challenging times. Our mobile app, which has been used by almost one million people all over the world, has helped journalists detect spyware, women in abusive relationships remove stalkerware from their phones and people feel safe again. Hearing their stories of how we help them protect their online activity makes this journey and our efforts worth it.
How have you approached fundraising for your startup, and what challenges have you faced in securing investment?
In November 2020, Malloc received an initial €100,000 pre-seed grant from the Research and Innovation Foundation of Cyprus. It allowed me and another software engineer to work full-time on developing Malloc but I soon realised that it would not be enough. Despite the promising initial traction of 30,000 active users within the first month of launching the app, Malloc seemed destined to fail. Without a good team and my co-founders Artemis and Liza working full-time, Malloc would not be able to keep up with its growth and exploit its market potential. Accepting the term sheets we received from Cypriot/European funds and angel investors was not an option that would allow Malloc to be competitive in the global market. But then, in May 2021, Y Combinator, the top accelerator in the world with a 2% acceptance rate, saw Malloc's potential, invested in the company, and enabled it to receive almost US $2 million in an oversubscribed seed round in September 2021.
How have you adjusted your business strategy to account for the nascent nature of the local ecosystem, and what changes have you made to stay competitive?
Malloc's business strategy from day one was to penetrate the international market. We knew that the local market was small, not highly educated in cybersecurity and not keen on the subscription-based model we wanted to apply. At the same time, every time we discussed it with someone from the US, they found the idea interesting and helpful. Currently, 70% of Malloc mobile app users are based in the US. We stay competitive by constantly improving our mobile app and expanding to more countries. Furthermore, we are now building a mobile application security solution that can help other mobile app owners protect their apps from hacking attempts and cover their emerging security needs regarding data leakage.
What advice would you give to other founders navigating this environment?
My advice to other founders, particularly during such times of uncertainty, is to make every opportunity count. Exploit new technologies and take advantage of the opportunities emerging from changes to the global setting. Think globally and not limited to the invisible borders of our country. Launch fast and iterate on the feedback of your customers – successful companies are those that build things people want. Finally, be dedicated to your startup and put in the effort it requires; it is not an easy journey.
How would you like to see the Cyprus startup ecosystem evolve over the next few years?
I would like to see more startups breaking through local barriers and penetrating the international market, as well as targeted and facilitated initiatives that promote collaborations across sectors and organisations. I would also like to see the implementation of faster procedures and less bureaucracy, and to see banks, investors and the Government being educated on how startups grow and supporting this evolution.
What is it? A privacy and data security startup helping people and companies protect their data and regain their privacy.
Founded: 2020
Headquarters: Nicosia, Cyprus
Number of employees: 7
Funding secured: US$2 million
This article first appeared in the April edition of GOLD magazine. Click here to view it.