New Education Creativity Centre in Nicosia offers innovative training
09:16 - 05 May 2023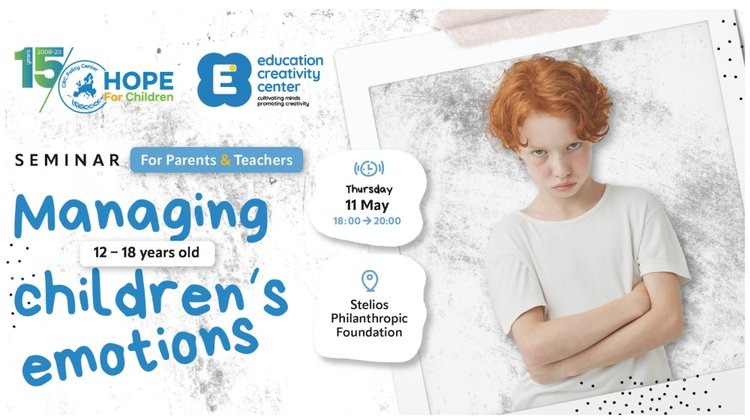 Education Creativity Centre (ECC), a new professional development and research institute in Cyprus, announces its launch in 2023.
ECC is committed to providing innovative, cutting-edge training to educators, school administrators, counsellors, and parents in Cyprus. The organisation's mission is to offer practical solutions to all participants based on up-to-date research and evidence-based practices. ECC delivers its courses through face-to-face, hybrid, and fully online modes in both synchronous and asynchronous formats, ensuring maximum flexibility and convenience for all learners.
ECC's training programmes are designed to equip participants with research-driven knowledge, skills, and concepts that can be immediately applied to their work and personal lives. All courses are delivered by experienced professionals and established partners in the fields of education, counselling, and parent education. Upon completion of all workshops, participants receive a certificate that showcases the significance of the training and an individual's dedication towards their continual growth, both professionally and personally.
Education Creativity Center (ECC) is the result of extensive research and development by a team of experienced professionals, created in partnership with the well-established International "Little Stars Montessori" Kindergarten, which has been providing Montessori education in Cyprus for 16 years.
ECC has also partnered with the International Humanitarian Organisation "Hope For Children" CRC Policy Center to offer a series of informative seminars on important topics related to children's well-being and education. These seminars aim to promote awareness and provide practical tools to support children's development. The first seminar, "Managing Children's Emotions", is addressed to parents of children ages 12-18 and will take place on 11 May 2023, from 18:00-20:00 at the Stelios Philanthropic Foundation at 5 Markou Drakou Street, in Nicosia. A second seminar "Managing Children's Emotions", addressed to parents of children ages 3-11, will take place on 25 May 2023. Both seminars will be in English. Participation fee for each seminar is 40€.
The seminar "Managing Children's Emotions" is developed on the premise that emotion regulation is a key milestone in child development, affecting academic performance, long-term mental health, and the ability to thrive in a complex world. This training aims at explaining the concept of emotional regulation and introducing strategies to parents to help their children develop this skill. Topics covered in the seminar include the significance of emotional regulation, how this skill develops in children, and what is the role of the parents in helping children acquire self-regulation skills. The training will also explore how emotional regulation differs in toddlers, children, and adolescents. The seminar will include theory, group discussion, and interactive exercises.
The seminar will be held in English and is limited to 40 seats to ensure maximum and direct involvement of participants. Those interested in attending the seminar "Managing Children's Emotions" can register through ECC online registration form.
"We are excited to offer this informative seminar in partnership with 'Hope for Children' CRC Policy Center. This seminar is an excellent opportunity for parents to learn about emotional regulation and how to help their children develop this critical skill. At ECC, we are committed to providing practical solutions that can be immediately applied to support children's well-being and education," said Helia Alikhani, Director of Education Creativity Center.
ECC's vision is to become the best professional development and research institute in Cyprus, offering world-class training to educators and parents locally and internationally. The organisation is committed to excellence and continuous improvement, constantly reinforcing its practical and results-oriented approach to education and training. ECC's training provides immediate and actionable solutions to participants, enabling them to apply their knowledge to their work and life, instantly.
For more information on Education Creativity Center and its upcoming seminars, please visit the centre's website www.ecc.com.cy.