Macron: Cyprus can count on France's support
08:50 - 04 May 2023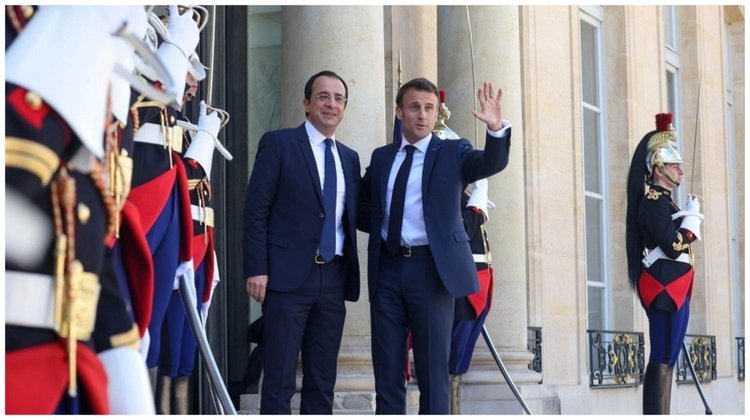 The presidents of Cyprus and France have agreed to stay in contact over the Cyprus issue, with the latter expressing his country's full support for a lasting solution.
Following a meeting in Paris, French President Emmanuel Macron said Cyprus can count on France's support in efforts to find a lasting solution to the Cyprus problem.
"I know how much you are committed to find a lasting solution to the Cyprus problem," Macron told Christodoulides when addressing the press after. "You can also count on France's support if, as it happened in the past, there will be an escalation of threats in the Eastern Mediterranean."
Christodoulides, in turn, said that France is the only EU state that is also a permanent member of the UN Security Council, and so Nicosia is counting on France's support in order to break the deadlock and resume the talks for a Cyprus solution from where they left off.
"The EU can and must play an important role in the resumption of the talks, since it has all the necessary tools to break the deadlock," Christodoulides said, before mentioning his proposal for a more active role of the EU in the Cyprus problem.
Both presidents praised the excellent bilateral relations between the countries, with Christodoulides saying they can be strengthened even further, namely in the fields of defence, finance, education and energy.
The two presidents will continue to be in contact, according to a statement issued later in the day by Government Spokesman Konstantinos Letymbiotis.