"Launching a startup demands discipline and a deep conviction in your vision"
07:41 - 03 May 2023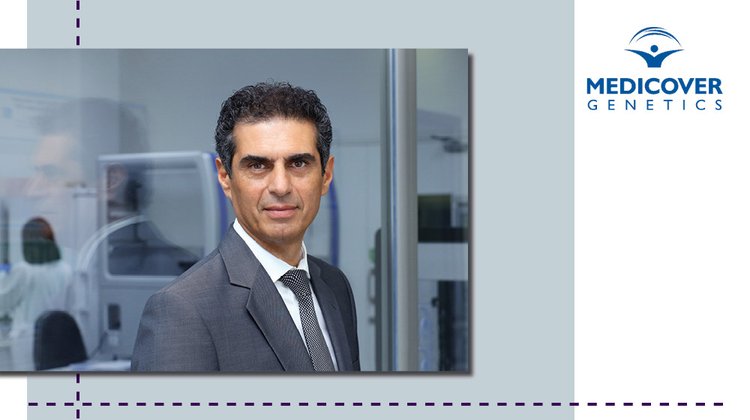 Philippos C. Patsalis, Founder and CEO of the biotechnology company MEDICOVER GENETICS, talks about the startup's road to success and encourages founders who are just starting out to: "Have a vision, think big and work hard".
What were the key factors that contributed to your startup's success, and how did you identify and capitalise on them?
Our success is due to four key factors: innovative offerings, a solid strategy plan, an efficient organisational structure, and well-planned working capital management. Our multidisciplinary team leverages innovative technologies to provide products, services and technology that have a significant clinical impact. We will continue to build on these strengths to remain at the forefront of our industry.
How did you build and develop your team, and what key skills and expertise did you prioritise when hiring?
We prioritise hiring talented individuals who are driven to succeed both individually and as part of a team. We place equal importance on hard and soft skills, recognising that expertise in one's field is not enough without determination, a good work ethic and excellent communication skills. Our ability to attract and retain top talent is a key factor in our growth and development as a company.
Looking back, what were some of the biggest challenges you faced as a startup founder – especially those around funding – and how did you overcome them?
One of our biggest challenges was securing funding during the product's early development stage. Private investors and funds were hesitant to trust us, perhaps due to the complexity of our cutting-edge technology which was difficult to understand. Nonetheless, we gained their confidence and exceeded their investment expectations.
What advice would you give to founders just starting out, and what qualities do you believe they need to succeed?
Launching a startup demands discipline and a deep conviction in your vision. Surrounding yourself with a team of talented individuals who share your vision and values is essential. Founders must also be resilient and learn from their mistakes. My personal guiding principle for success is "Have a vision, think big and work hard".
What change would you like to see to the Cyprus startup ecosystem that could increase the number of success stories?
To create a successful startup ecosystem in Cyprus, a favourable regulatory environment, robust infrastructure and funding opportunities are required. This necessitates the development and implementation of an integrated national strategy that focuses on research, innovation, technological development and entrepreneurship. Such a strategy should provide access to funding resources such as grants, accelerators and incubators that are readily available for entrepreneurs. It is also important to have the Government, academic institutions and the private sector working together towards a common goal. This will create a thriving ecosystem for startups and will establish Cyprus as a dynamic and competitive economy on the international stage. Ultimately, this can lead to the emergence of more successful startups, greater employment opportunities and a reinforcement of our country's economic growth.
About MEDICOVER GENETICS
What is it? A leading biotechnology company that designs, develops and provides proprietary genetic tests, technology transfer and high-fidelity CE-IVD kits to over 35 countries in Europe, Asia and Africa.
Founded: 2010
Headquarters: Nicosia, Cyprus
Number of employees: 148
Funding secured: €6,430,000
This article first appeared in the April edition of GOLD magazine. Click here to view it.