Roni Aloni: GrandResort to be part of Limited Edition collection by Fattal Leonardo Hotels
Athena Yiazou 07:00 - 03 May 2023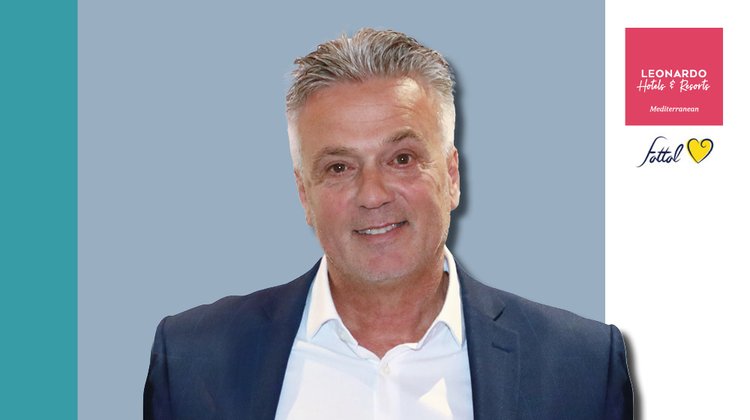 With an ever-growing portfolio of diverse, high-quality properties, Fattal Hotel Group has become a major player on the local leisure property scene since first establishing a presence in Cyprus in 2017.
With some 260 hotels all over Europe, the Group is showing no sign of slowing down, with Limassol's prestigious GrandResort recently becoming its newest acquisition in Cyprus.
Speaking to CBN about some of the Group's plans for the future, Roni Aloni, Managing Director, Mediterranean Region of Fattal Hotel Group, is understandably enthusiastic about the many projects either already underway or soon to begin. He also shared the Group's wider vision and strategy, which includes promoting Cyprus as a year-round location, and, on a Group level, helping staff fulfil their professional potential.
On the newest addition, Aloni said The GrandResort will remain operating as is until the end of the season.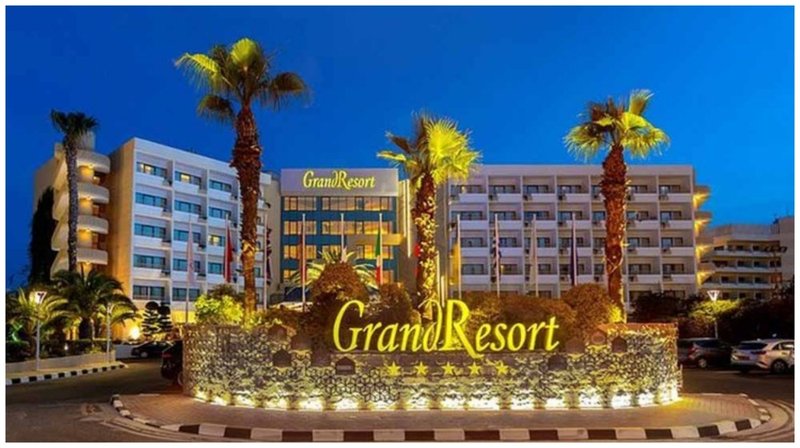 "We will be studying the hotel, the needs of the hotel, the needs of the clientele etc., studying the competition and, by the end of October, we will be closing the hotel to renovate it and reopen it for the next season," Aloni elaborated.
He revealed the property will be run as a year-round hotel with emphasis on conferences and congresses. With a ballroom that can already fit over 1,000 people in it, the hotel also has other facilities that would make it a perfect conference location, Aloni noted, while also being located on picturesque beachfront delegates are certain to enjoy.
"We are planning for this hotel to be a part of our Limited Edition collection by Fattal Leonardo Hotels, a special unique branded hotel. We have only a very few all over Europe and these offer especially high qualities of service," Aloni said.
He noted that the Fattal Hotel Group was still waiting for final approval from the Commission for the Protection of Competition but did not anticipate any issues.
"We respect this country, and we respect the Committee, we are just waiting for their approval as soon as possible, and we will make the final closing," he said.
Aloni said he was looking forward to welcoming the staff of the GrandResort to the Fattal Hotel Group family, noting that some 85% of the staff in place at the start of the Group's journey in Cyprus were still employed by the company.
Impressive beginning
Returning to the start of the Fattal Hotel Group's journey in Cyprus and its wider strategy, Aloni recalled, "We came here in 2017, we bought three hotels in Paphos. At that time, these amounted to 730 rooms, and within less than two years, we fully renovated the three hotels, and we added almost 400 rooms. So, these 730 rooms became 1,100."
He continued that the three different hotels had been built up with three different concepts under the Leonardo Hotels brand. Leonardo Hotels was established in 2007 as the European arm of the Fattal Hotel Group.
Leonardo Plaza Cypria Maris Beach Hotel & Spa
"The Leonardo Plaza Cypria Maris Beach Hotel & Spa is an adult-only hotel. And, within the hotel, we built the concept of 'dining around.' Even though it is an all-inclusive hotel, it offers the possibility for dining at five different restaurants," Aloni explained.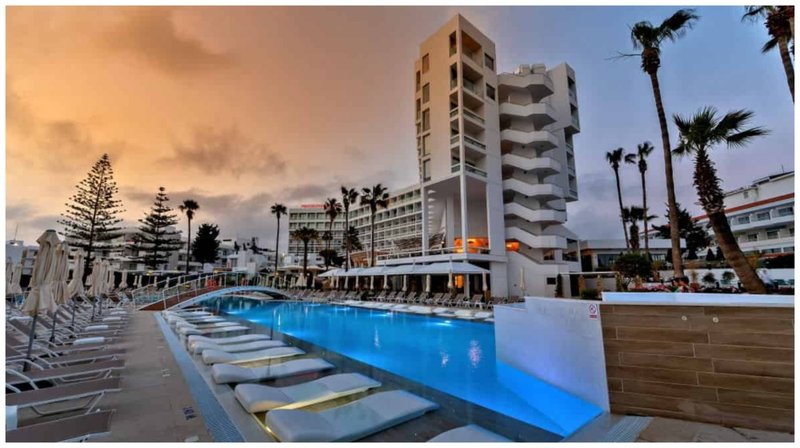 He continued that the hotel also has two indoor pools. One is a regular indoor pool while the other is a serenity pool connected to the hotel's spa and offers unique salt and sulphur water treatments, among services.
"We also added some other elements," Aloni continued, "We have some swim-up rooms and created suites with plunge pools. We fully renovated the hotel and turned it into something totally different."
He noted that, although it offers five-star services, a decision was taken to maintain the hotel's four-star superior rating for marketing purposes. "We planned to keep the hotel open year-round and are happy to have taken the decision," he continued, adding this was an example of Fattal Hotel Group's contribution to making Cyprus a year-round destination for overseas visitors.
Leonardo Cypria Bay
The second hotel in Paphos is the family hotel, the Leonardo Cypria Bay, Aloni continued, noting the property had been fully renovated made family friendly with the addition of children's facilities including a kids' club. The hotel has also become known for its entertainment team and dining around options.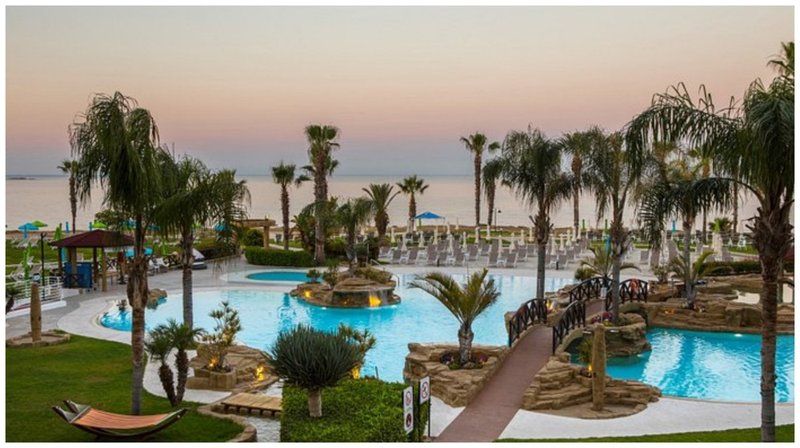 Leonardo Laura Beach & Splash Resort
The third hotel is the Leonardo Laura Beach & Splash Resort. "We fully renovated the hotel. We built a cinema, spa, and four different bars," Aloni noted. As well as a bar specifically dedicated to evening entertainment, the hotel also has five restaurants, including a Lebanese restaurant operating from this year, while the other four offer Italian cuisine, Greek and Cypriot dishes, burger-based meals aimed at the young members of the family, as well as the main dining facilities, respectively.
"We also fully renovated the water park," Aloni revealed, adding that the Hotel was also working with the municipality and state towards creating a new, better beach. He added, "We see huge potential at this hotel and, I am happy to say, it has become very popular with our Cypriot guests."
Leonardo Crystal Cove Hotel & Spa by the Sea
The Fattal Hotel Group also took on the management of a brand-new property in Protaras, the adult-only Leonardo Crystal Cove Hotel & Spa by the Sea.
"Even though the Russian market has been damaged in the past year since the war, the hotel is doing very well," Aloni revealed, noting it also provided guests with high-quality spa service in line with Leonardo Crystal Cove Hotel's concept of providing guests with a calm but also romantic atmosphere. The spa is managed by the very well-known Aegeo Spas.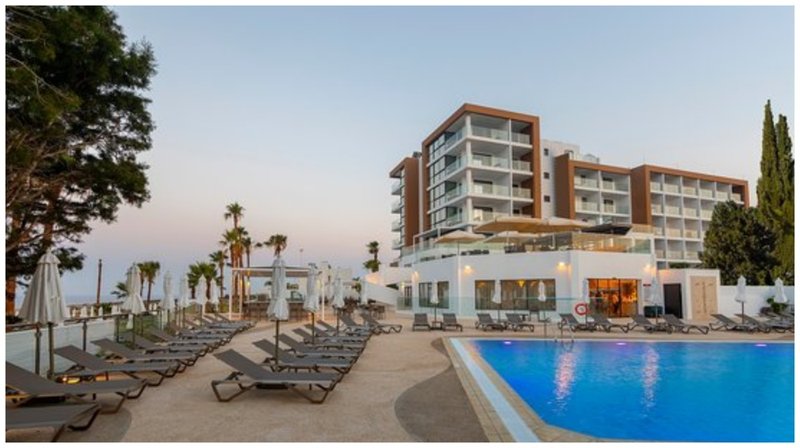 Leonardo Boutique Hotel Larnaca
"We then bought the Samirana Hotel in Larnaca," Aloni continued, noting it has been renamed Leonardo Boutique Hotel Larnaca to reflect the Leonardo Boutique brand.
"The location is excellent, but we thought that we need to make some changes. We fully renovated the fifth floor. We made two skylight rooftop suites, something incredibly unique with beautiful sea views. We created a business lounge, and we added some rooms and changed the F&B concept," he shared.
Fattal Hotel Group also changed the concept of the hotel by bringing in high-quality spa for services with unique treatments. A special agreement was also made with coffee chain Second Cup, situated in the same stretch of the famous Phoinikoudes pedestrian stretch, to provide visitors with a unique coffee shop experience.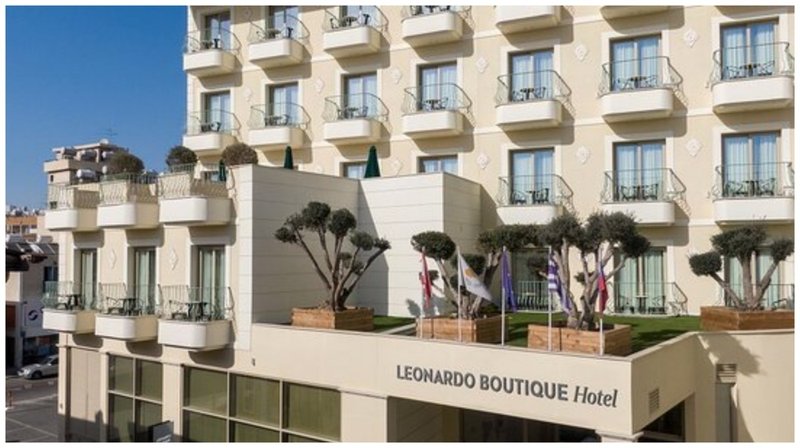 NYX Limassol
Due to open soon, meanwhile, is NYX Limassol, which will offer guests seminar rooms, a rooftop swimming pool, rooftop bar restaurant, and what Aloni has described as a "unique bar on the ground floor."
The NYX brand, inspired by the Greek word for night (Νύχτα) is a lifestyle brand, with a more youthful, urban focus.
"This hotel will have a different atmosphere. There will be music all day, a DJ all day and, of course, a spa," Aloni said, underlining that the hotel's location, just 500m from the Marina and 500m from the excellent beach also added to its attractions, especially since it will be the only hotel in the vicinity.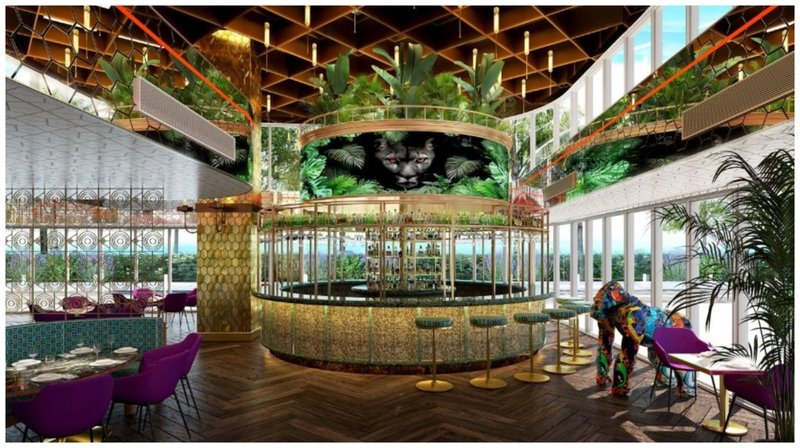 NYX Hotel
The Group has also ventured into Nicosia. The Makarios Avenue building that previously housed Laiki Bank was demolished to make way for a new 200-room NYX Hotel.
The coronavirus temporarily halted work on the hotel, which, once complete, will also have a conference centre, rooftop garden and rooftop swimming pool as well unique dining choices.
"I believe this will be a new flagship for Nicosia," Aloni said, "we are bringing something new to the city," adding that work was anticipated to begin again within the coming months.
Expanding in Latchi
Also in the Fattal Hotel Group's Cyprus portfolio, meanwhile, is the former Elia Latchi Holiday Village.
"It's in a 60,000 sq.m. plot and we will be fully renovating the old hotel," Aloni said, adding that what would go in its place would be created in two stages.
"We are planning for there to be a Leonardo Club hotel for families, with a water park. It will be a suite hotel with suites for families, so a couple plus two or three children," Aloni revealed. Most of the rooms will have swim-up facilities and there will be a lot of activities for children.
Professional potential
As it continues to grow, Fattal Hotel Group is also interested in helping its employees reach their full professional potential. "A good example to give is the hotel manager at Leonardo Cypria Bay who was the Food & Beverage Manager when we first came," Aloni noted.
He also said that many graduates of the Group's Leonardo Academy were being promoted to higher positions within the company. "Our plan is to, over the years, build up the team from a Cypriot base. I believe that Cypriots have enormous potential, their service orientation is highly developed, and I believe, with the tools we can give them, that we can reach any target," Aloni added.
While some staffing challenges remain in the hotel sector as a whole following the pandemic, Aloni is confident that the Group's approach to how it treats its staff make it an employer of choice. "Many employees that used to work in the industry have left the country and accommodation is more expensive now and harder to find, but I believe that our approach and uniqueness make employees love to come work for us. They see their future with us."
He noted that the Group placed a lot of importance on employee development as well as participation in the community, regularly assisting vulnerable groups. It is worth noting that the Group also employees one person with special needs for every 100 of its rooms.
Investing in Cyprus
The Group's emphasis on providing very high-quality services, meanwhile, which has helped it build a very strong reputation in Israel, is also helping it gain ever more positive attention in Cyprus.
Fattal Hotel Group's experience of doing business in Cyprus has also been positive. "Cyprus has realised that tourism is the main contributor to the local economy, and I would say the country is very open, helpful, and supportive. We have had very good years here," Aloni said.
"We see more Cypriots coming to our hotels and I think this is great. We are communicating fully with the country. We are not just investing in the country. We are investing for the country and with the country," he added. Aloni also revealed, "Mr David Fattal (pictured below), the founder of the Group and the main shareholder who believes in Cyprus, loves the island and his intentions are to continue in investing in Cyprus.
His company's vision is to be the first choice for everyone who values genuine hospitality and mission is to win the hearts and minds of our guests. We do so by providing exceptional service, creating memorable experiences, and constantly challenging the benchmark of hospitality."