Airlines want Cyprus to do more to promote its winter tourism offering
Marios Roussos 09:08 - 26 May 2023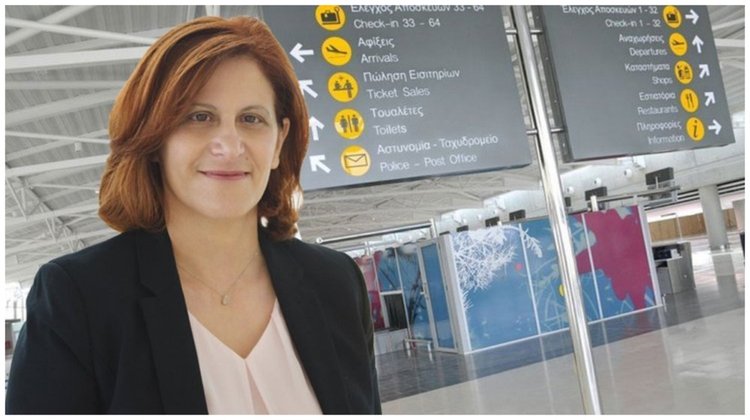 The seasonality of Cyprus' tourism has been brought to the forefront again as the island's "weakest link" that is preventing more airlines from including it in their schedules.
In an interview with InBusinessNews, Maria Kouroupi, Senior Manager Aviation Development, Marketing and Communication at Hermes Airports, said that despite an increasing number of airlines choosing to incorporate Cyprus in their schedules – or even set up headquarters in the country – they have voiced concerns about the winter season when tourism dies down, as they would ideally like to be carrying out more flights during that time.
But it isn't all doom and gloom, as she said the airlines are also very optimistic about the upcoming summer season, which is looking quite promising as people are keen to travel.
"There are certain concerns about the winter," said Kouroupi. "Even though the discussions are about the November-March season, more needs to be done to showcase the experiences and the tourism product that we offer as a country during the winter season."
She added that the airlines prefer their flight schedules to have a longer duration rather than just a few weeks before being interrupted.
Hermes Airports was present at Routes Europe 2023 in early May, and through its discussions with a number of airlines, it received the message that Cyprus' winter season offering needs to be promoted better.
"The airlines asked us for a list of events that take place in the winter," said Kouroupi. "Some are in contact with the Deputy Ministry of Tourism about the special interest products. The companies want more information."
And so, she added, "The winter is something we need to focus on. Developing our winter season is a way to help boost Cyprus as a tourist destination. This way, there will be a decompression during the peak months, without this meaning that we are abandoning the 'sun and sea' concept".
Meanwhile, Kouroupi said that the two international airports in Larnaca and Paphos have been upgraded. "We have increased the number of parking spots at both airports. Visitors can find plenty of special offers online. At Paphos, we have upgraded the commercial areas and expanded the dining areas."
Concluding, she said that this didn't mean there wouldn't be long queues, especially in the summer. "There are queues at all airports around the world. Our aim is to accelerate the process for visitors at the stations."