Introducing the Cypriot startup 2050 Materials
07:00 - 26 May 2023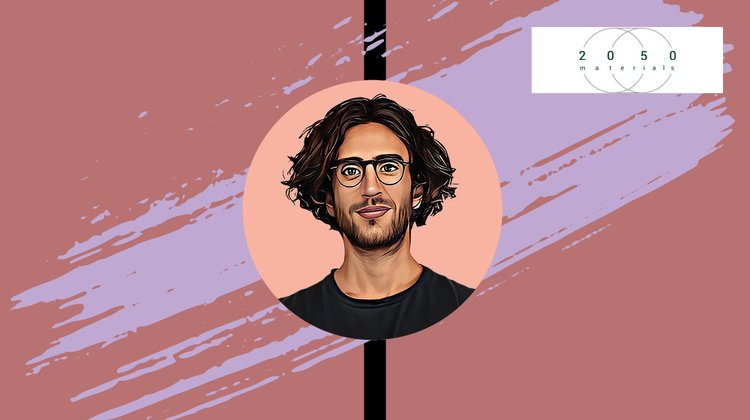 The construction industry, long considered a cornerstone of economic growth, is guilty of pouring massive amounts of hydrocarbons into the earth's atmosphere. From towering skyscrapers to sprawling suburban homes, buildings consume a staggering 40% of global energy production and account for 36% of carbon emissions.
Confronting these realities, policy bodies have mandated standards to reduce the energy consumption of buildings. But for countries with a low-carbon electricity supply like France, measuring energy consumption was a wasted activity since 'embodied carbon' was found to be the biggest contributor to emissions. This term refers to the production, transport and disposal of building materials throughout their entire lifecycle. Keeping better track of embodied carbon has recently become a key feature of political efforts to reach the greener pastures of 2050 envisioned by the Paris Agreement.
In 2021, Phanos Hadjikyriakou founded 2050 Materials, a platform that acts as both a data aggregator and a powerful search engine for building materials. "With our name," he says, "we wanted to say that, instead of being a point in the far future, 2050 is a place in the here and now. By using our platform, you can achieve all your targets today."
Hadjikyriakou likens the startup to what Bloomberg Intelligence does for the finance industry, which doesn't come as a surprise since, before taking a stab at entrepreneurship, he was assessing the impact of investor portfolios on the environment and how the value of investments will fluctuate as the world edges closer to a lower carbon economy. "With 2050 Materials," he notes, "we are building the whole data layer for the building sector." The startup's focus, then, is not to provide the industry with a digital library of sustainable materials – in fact, one can also find concrete or steel on the platform – but rather the data necessary for professionals to assess the sustainability of a specific product. According to Hadjikyriakou, expanding the search parameters to include things like carbon and water footprints and circularity metrics differentiates the startup from similar search engines, which tend to provide only technical and cost metrics.
The startup has two revenue streams: from offering analytics to the supply side and by adopting a fermium model for users, with certain data and tools locked behind a subscription wall. Currently, there are 3,200 registered users on the platform from 1,500 offices across the world – predominately architects, designers and consultants – conducting 40,000 to 70,000 searches per week to compare from some 30,000 materials that have sustainability data. Hadjikyriakou mentions that the startup's library covers approximately 90-95% of the market. Incidentally, the platform tries to emulate the user experience of the old in-house libraries in architectural offices.
Nonetheless, user feedback indicates that 2050 Materials cuts the time required to research materials from hours to minutes. Furthermore, the platform brings users up to date with fast-paced innovation in the materials space. "Unless architects, and the construction industry in general, know about a certain innovation, it will never scale to market. So, we actually help manufacturers and all the innovative companies creating sustainable materials scale to market by giving them visibility," he stresses.
Looking ahead, the first goal is to expand the percentage of available products (sustainable or not) on the platform, to provide a more representative view of the market. On the user side, Hadjikyriakou says that the company wants to reach 10,000 offices by the end of the year. "We are making a big push to get the word out that this platform exists," he says. "And usually, that's all we need. Once we are in front of an office and we show them the platform, we almost immediately have 20 to 30 signups!"
Founder: Phanos Hadjikyriakou
What is it?: A platform providing crucial sustainability data and insights to architects, builders and developers.
Stage: Seed
What it aspires to be: The go-to resource for sustainable construction data for the AEC industry, available via an intelligent platform and APIs.
Funds received: €500,000 from the Research & Innovation Foundation, €400,000 from angel investors.
Funds needed: €1.5 million
This article first appeared in the May edition of GOLD magazine. Click here to view it.