What lawyers and accountants have to say about latest USA/UK sanctions
Marios Roussos 13:14 - 25 May 2023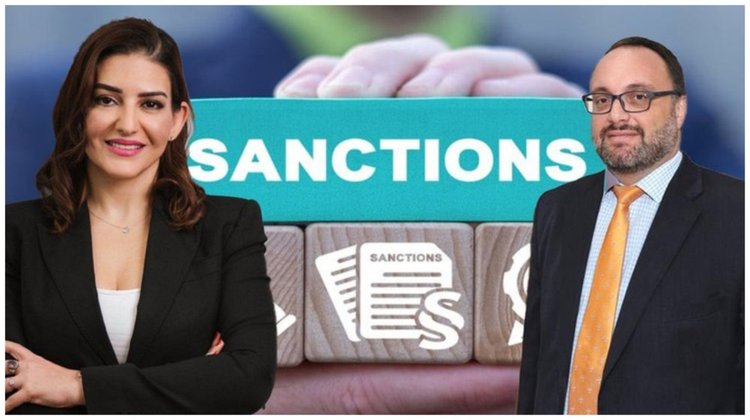 The Cyprus Bar Association is not willing to sacrifice the services sector for any individual and shares the President's view that there should be no cover-ups, its Press Spokeswoman Georgia Constantinou-Panayiotou has said, referring to the US/UK sanctions against individuals accused of helping Russian tycoons hide their assets after the Ukraine war broke out.
She was talking to InBusinessNews, which also interviewed Kyriakos Iordanou, the General Manager of the Institute of Certified Public Accountants of Cyprus (ICPAC), who said the sanctions had "changed the country's economic landscape".
Georgia Constantinou-Panayiotou: No cover-ups
In the interview, Constantinou-Panayiotou urged local lawyers to be professional and continue to comply with the sanctions as if they don't, the country's reputation will be compromised.
"As the war in Ukraine continues, the western sanctions are being stepped up; we are calling on lawyers to continue to comply with professionalism. Complacency is not advisable, but neither is panic. Non-compliance puts the country itself in adventures," she said.
She reiterated a Cyprus Bar Association (CBA) circular that was issued in March 2022, stressing that even though the UK/US sanctions are not legally binding, they must be taken into serious consideration.
As Constantinou-Panayiotou pointed out, the most recent sanctions included British, Maltese and Dutch entities. "And three Cypriot, which however were of foreign interest. As such, the theory that Cyprus was being targeted or annihilated does not stand," she said.
She also said that if there is evidence against any Cypriots, then action should be taken regardless of whether they have been included in the British or American lists.
"The CBA's long-standing position is to have zero tolerance towards offenders and we agree with the President of the Republic that there should be no cover-ups; we are not willing to sacrifice the services sector for any individual. And so we are directing a plea to the government to immediately lead the situation with a plan, decisions and actions," said Constantinou-Panayiotou.
K. Iordanou: The country's economic landscape has changed
"The last few weeks, especially following the inclusion of natural and legal entities from Cyprus in the sanctions lists of third countries (namely the USA and UK), have changed the country's economic landscape, putting Cyprus in a difficult position," Iordanou told InBusinessNews.
But he added that the fact there were no new names of Cyprus-based entities in the most recent sanctions lists was a positive development.
"This potentially gives us a window of opportunity to take the necessary actions that will ensure any threat or possible new adventures is limited and more manageable," he said. "And so, without being complacent or resting assured, we must regulate our pending issues through better coordination and cooperation between the state and the regulatory authorities, and clearer guidelines, at least for the near future."