Christodoulides to visit Germany, meet with Chancellor Scholz
07:52 - 24 May 2023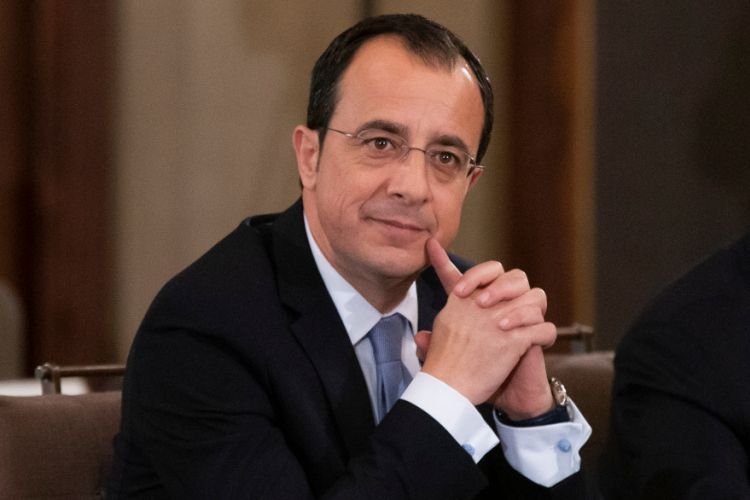 President of the Republic, Nikos Christoulides, is travelling to Germany where he will hold talks with Chancellor Olaf Scholz on 25 May.
During the talks, the two are anticipated to discuss the Cyprus problem and the President's proposal for a more active EU involvement in efforts for the resumption of the negotiations for a settlement, as well as bilateral and international affairs.
A press release issued by the Presidency has said that President Christodoulides will pay a working visit to Germany on 24 and 25 May, during which he will hold talks with the German Chancellor.
President Christodoulides will depart for Frankfurt on 24 May, where he will attend the ceremony for the 25th anniversary of the European Central Bank. On the sidelines of the ceremony, the President of the Republic will meet with President of the ECB, Christine Lagarde.
He will also attend a dinner hosted by the President of the ECB for heads of state or government and other officials who have been invited to attend the ceremony.
On 25 May, President Christodoulides will be in Berlin, where he will be received by the Chancellor of Germany, Olaf Scholz.
Christodoulides and Scholz will have a tête-à-tête meeting followed by extended talks between the delegations of the two countries.
The agenda will include developments in the Cyprus issue, the proposal of President Christodoulides for a more active involvement of the EU in the solution efforts, bilateral relations, issues related to the European agenda and regional and international developments.
Later on, the President and the Chancellor will hold a joint press conference.
Before departing for Cyprus, Christodoulides will visit the Denkmal Holocaust Memorial.
(Source: CNA)