MS Europa 2 cruise ships docks near Paphos Harbour
09:52 - 23 May 2023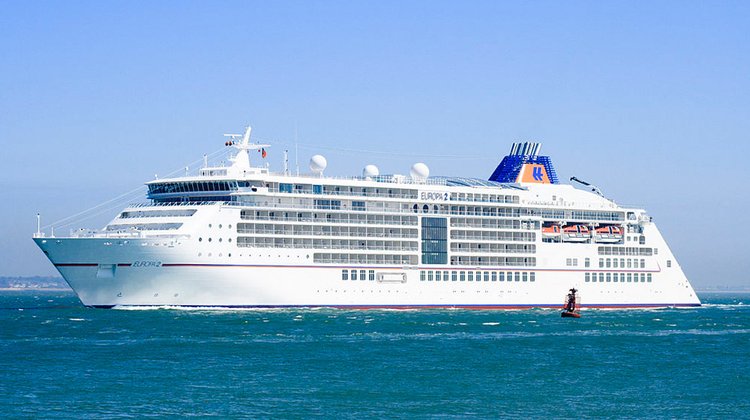 The Maltese-flagged MS Europa 2cruise ship has docked near Kato Paphos Harbour as part of its cruise of the Eastern Mediterranean and Aegean.
The cruise ship's 477 passengers, from countries including Germany, Austria and Switzerland, have disembarked to visit Paphos, including churches, monasteries and archeological sites.
MS Europa 2 is anticipated to leave at 7pm on 23 May, setting sail for the Greek island of Symi.
The ship, which is touted as providing "all the promises of a yacht and the serenity of a small resort" according to Hapag-Lloyd Cruises, has been awarded the coveted distinction of 5-stars-plus by the Berlitz Cruise Guide 2020.