Keravnos briefs EU Commissioner for Budget on economic developments in Cyprus
07:52 - 23 May 2023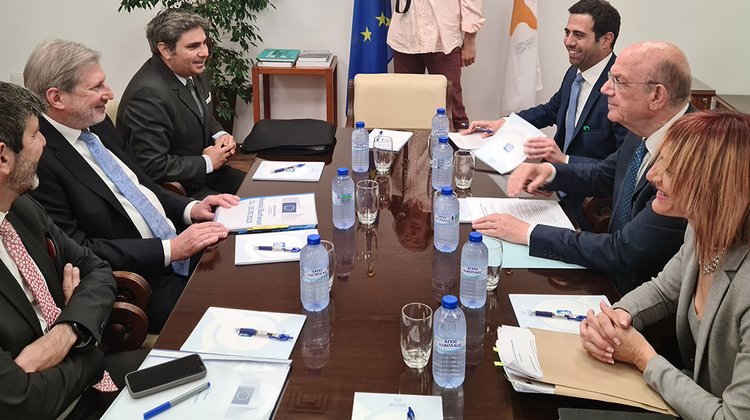 Cyprus Finance Minister Makis Keravnos has met with EU Commissioner for Budget and Administration Johannes Hahn, who is visiting Cyprus.
According to a press release issued by the Ministry following the 22 May meeting, Keravnos briefed the EU Commissioner over economic developments, the Cypriot economy's positive course in 2022 and its growth prospects.
On his part, Hahn briefed the Cypriot Minister over the EU intentions to revise the Multiannual Financial Framework 2021 – 2027 and the EU new system of own resources.
According to the press release, Keravnos and Hahn had the opportunity to exchange views concerning the multiple challenges that emerged particularly, the rise of interest rates, Russia's invasion of Ukraine.
Keravnos, the Ministry added, outlined Cyprus' position on the future course of targets of the EU budget, stating Cyprus' readiness to constructively discuss the Commission's proposals thereby tackling the multiple challenges facing the European Commission.
Furthermore, Keravnos and Hahn discussed ways with which the European funds could continue supporting the economies of the member-states with the EU Commissioner congratulating Cyprus over its performance in utilising EU funds.
(Source: CNA)