Six Cypriot nationals and families in Sunday Times Rich List top spots
07:01 - 23 May 2023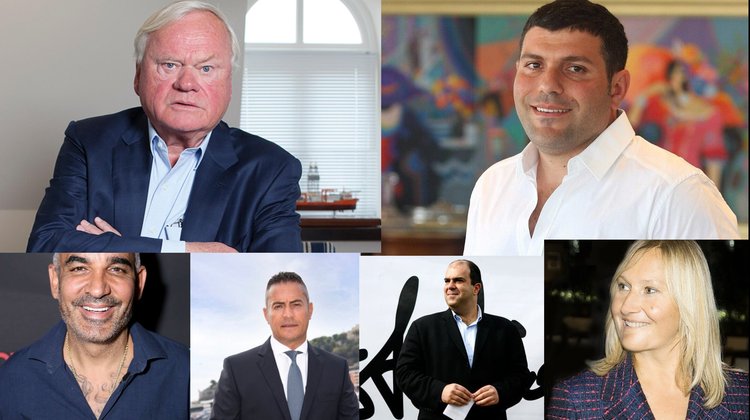 Cypriot nationals, including one in the top 20, have once again been featured on the prestigious Sunday Times Rich List, a list of the 1,000 wealthiest people or families resident in the UK.
Released on 21 May, the list, which ranks by net wealth, places John Fredriksen and family in 19th place. According to the list, Fredriksen and his family are worth £8.311bn (approximately €9.56bn) with shipping and oil services mentioned as the source of their wealth. The list said there was no significant change in Fredriksen and family's fortunes, although they had been in 17th place on the 2022 list.
Teddy Sagi, the businessman behind Playtech, is in 47th place, from 46th on last year's list. His fortune is listed at £4bn (approximately €4.6bn) and as coming from the software and property sectors.
Up to 63rd place from last year's 80th are Alki David and the Leventis family with their £2.786bn (approximately €3.20bn) fortune coming from the drinks and media sectors including through Coca-Cola HBC, according to the list.
Also moving up the list, the Lazari family are in 72nd place from 2022's 81st with their wealth listed at £2.5bn (approximately €2.88bn) from property, including through Lazari Investments.
Up three places from 77th place to 74th this year is John Christodoulou with a fortune of £2.45bn (approximately €2.82bn) listed as coming from property including through the Yianis Group.
At 101st place on the list, the same as last year, is Sir Stelios Haji-Ioannou and family with their wealth listed as standing at £1.741bn (approximately €2bn) through the aviation industry, including EasyJet.
Yelena (Elena) Baturina, in 163rd place, down from last year's 160th is listed as having a fortune of £1.083bn (approximately €1.25bn) including through the construction sector and Inteco company.
At the top of this year's list, meanwhile, was the non-Cypriot Gopi Hinduja and family with a fortune of £35bn (approximately €40.26bn) from the industry and finance sectors, including through the Hinduja Group.
King Charles III, meanwhile was listed in joint 263rd place with a fortune of £600m (approximately €690.11m).