ECOMMBX - Cyprus: From Strategic Location to International Shipping Hub
Special Feature 13:11 - 22 May 2023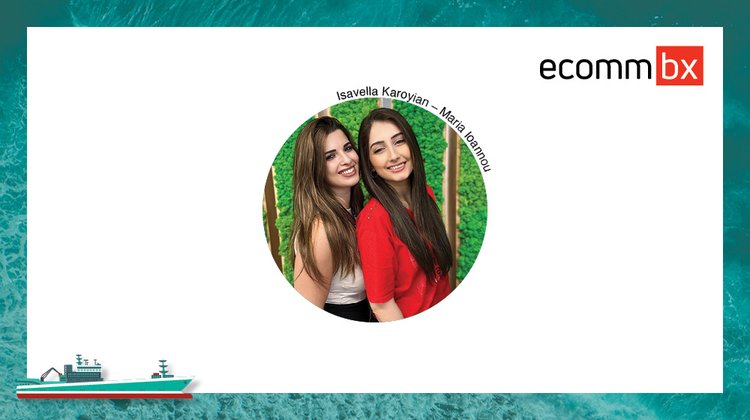 By Maria Ioannou, Head of Business Development, ECOMMBX and Isavella Karoyian, Junior Business Development Officer, ECOMMBX
It is widely recognised that the strategic geopolitical location of Cyprus is one of its greatest assets.
This has helped the country establish itself as a desirable international business centre, which in turn has accelerated trade in and via the island, thereby making a significant contribution to the local economy.
In particular, over the past 60 years Cyprus' location has fuelled the country's development into an increasingly attractive maritime hub in the region.
Cyprus and the maritime industry
Shipping, ports, shipbuilding and the supporting supply chain, as well as marine engineering, offshore wind energy and maritime research and development are some of the most important segments of the maritime industry.
Since 1960, Cyprus has served as a stepping-stone that has helped commercial and shipping industries upgrade, modernise and streamline their operations. In 1963, Cyprus became internationally recognised and categorised as a fully-fledged shipping centre, offering related services of the highest quality and safety standards. And that was just the beginning.
Looking at the figures registered then and now, the growth of the island's shipping industry over the past 60 years has been remarkable. In 1963, the Cypriot fleet comprised two vessels; today it has 2,200 vessels. Today's merchant fleet, with a capacity of 56 million gross tonnage, is governed by more than 170 shipping companies. Collectively they employ approximately 55,000 seafarers and 4,500 personnel.
A crucial turning point in this evolution came in 2004 with Cyprus's accession to the European Union. Membership of the EU has reinforced the country's role in the maritime industry both at national and EU levels. This has allowed it to participate effectively in the EU's shipping-related decision-making process for both the public and private sectors.
Boosting the local economy
The shipping industry's consistent growth in Cyprus is not driven purely by the island's location. Other important factors include major improvements in marine infrastructure, an advantageous tax structure, and competitive ship registration and yearly tonnage tax rates. From an economic perspective, it is notable that Cyprus receives significant revenue from the maritime industry as it relies to a great extent on its export services. The combination of growth, development and strength has attracted several companies from the global shipping sector. Here it is worth noting that the Cyprus maritime industry still ranks as the only globalised industry in Cyprus, making a substantial contribution to the Cyprus economy which amounts to approximately 7% of its Gross Domestic Product.
As in all countries, the Cyprus shipping industry has its own capital, Limassol, which is rightfully considered to be the island's financial and shipping capital. Indeed, Limassol serves as the port for various Cyprus-based and other shipping companies which have their operations in non-EU jurisdictions. Many of them intend to relocate their physical offices and business to Cyprus to capitalise on business opportunities in the Mediterranean market.
Cyprus on the global shipping map
The global maritime sector is full of hurdles that shipping companies must overcome. That said, figures demonstrate that Cyprus is well equipped to offer effective solutions to most of the industry's challenges – and has received various awards in recognition of its efforts.
To put things in perspective: In 1981, the Cyprus fleet was globally ranked as the 32nd in terms of size, whereas now it holds the 11th position in the world and is 3rd in Europe. Apart from being the largest crew management centre, Cyprus serves as a third-party ship management centre, ranking among the top three such centres worldwide and the largest in the European Union. In numbers, it has 1,000 registered seagoing vessels on record, with a gross tonnage of approximately 22.6 million which amounts to 12% of the EU's total shipping tonnage (as at 2021). For a country of this size, this is a remarkably strong position within the EU's shipping industry, giving Cyprus a strong voice when it comes to amending or formulating existing and future maritime-related laws and regulations that will be enforced within the EU.
Strategy for the future
Cyprus's top-tier ranking in the maritime industry at both an EU and worldwide level only drives it to set even higher goals and standards. In fact, a plan of strategic reforms is already in the pipeline for completion by 2030. One aspect of these reforms will focus on the establishment of online systems of communication and channels which will allow and encourage non-governmental organisations to share ideas and thoughts regarding the maritime sector via virtual meetings. This project may well expand internationally to include other states as well. The aim of digitalisation is to promote responsive, quick and efficient customer service, which will support user-friendly tools and be instantly accessible to all related parties.
By embracing technology, the industry will also be able to simultaneously achieve various other targets. Since more routings will be available, awareness and interest will increase significantly, and more people will attend trainings to enhance their knowledge and skills.
Furthermore, such reforms will facilitate the monitoring and control of the shipping sector, by increasing ship inspections, consultations and audits to control security and support a compliant framework for the Cyprus maritime industry. This will enable the Cyprus maritime industry to better respond to risks and dangers it may face.
Conclusion
History has shown that the Cyprus shipping industry has deeply rooted values and that consistency, hard work and evolution are the formula for further development, despite any challenges and obstacles that may arise.
At ECOMMBX, we share and adopt this approach. Our ongoing digital transformation and the development of instant personal communications with our customers go hand in hand with the introduction of new verticals, which help the maritime industry further reinforce its position in the global economy. Ultimately, our goal is to build strong relationships with shipping companies, and we are confident that we will very soon be ready to offer crucial support for the industry's further development and recognition on a global level.
This Special Feature first appeared in the May edition of GOLD magazine. Click here to view it.