World-wide but always student-centred
Sponsored Article 12:51 - 22 May 2023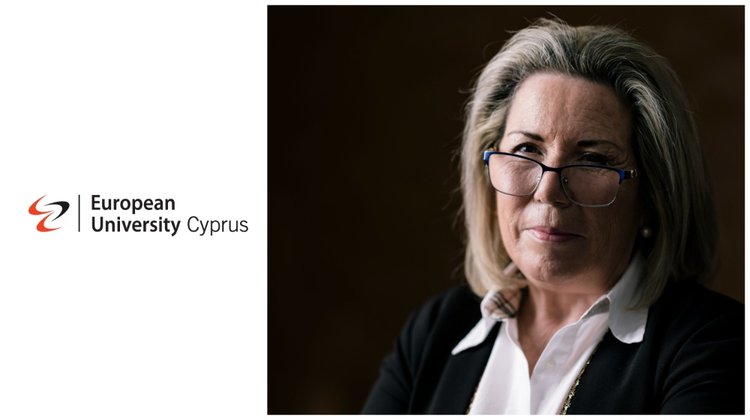 The Dean of the School of Medicine of European University Cyprus, Dr Elizabeth Johnson, explains why her students are her top priority whether in Frankfurt or Nicosia.
When European University Cyprus announced the opening of its School of Medicine's branch in the heart of Europe, in Frankfurt, the first ever such foray into the continent by a Cypriot educational institution; it was seen as unprecedented, ambitious, risky. Yes, says professor Elizabeth Johnson, Dean of the School of Medicine, "it is a big deal, it had been in the making for almost six years" but then adds matter-of-factly "it is simply an extension of our Nicosia campus".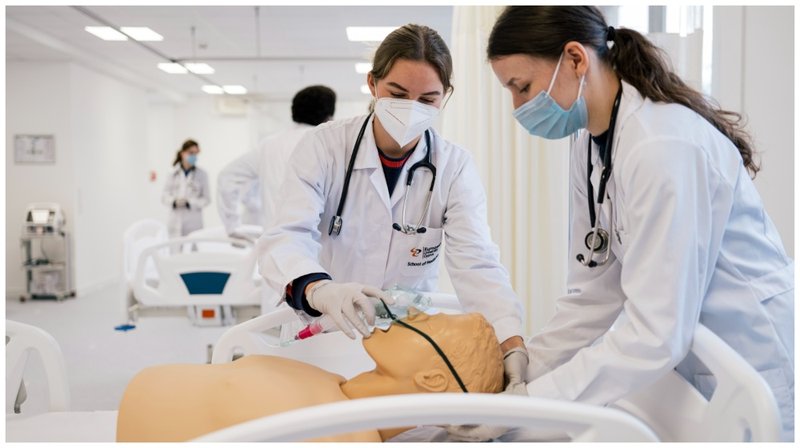 Professor Johnson acknowledges the magnitude of the venture but stresses that what was important is the validation: "It's not just that we were able to do it. We are good at what we do. But what is important is the validation by both the local German regulator and the World Federation for Medical Education (WFME) that we are doing a good job".
With 70 percent of the School's 800+ students in Medicine coming from abroad, a vast number of them from central and northern Europe, opening a branch in the heart of Europe seemed a sensible move. "There's an obvious need for doctors everywhere, there is a shortage in Germany and the German authorities embraced our venture because we have a very strong medical program".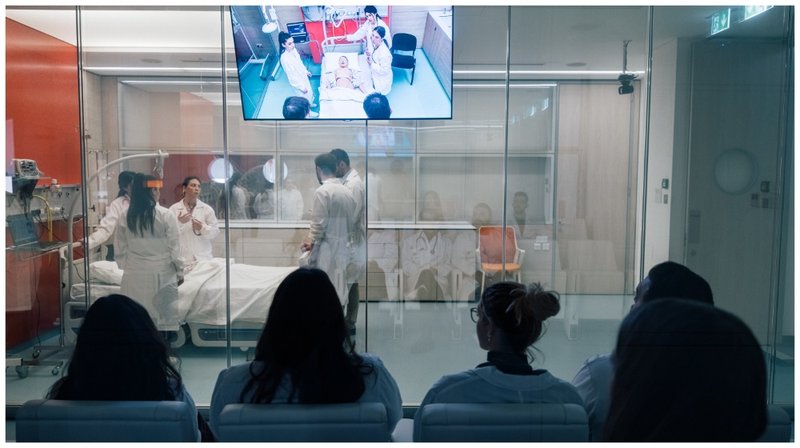 There were 18 students in the university's first graduating class in 2019, her first 'ambassadors' as she describes them. In 2022 there were 66 graduates, a third of them came from Germany and subsequently returned to Germany for residencies. A total of 154 graduates are now working around the globe pursuing their specialisations.
Even though Johnson knows her metrics she is quick to point out "It's not how many we teach, or how many graduate, it's what the students achieve here and what they do when they finish. "That's our calling card… I want people to come here because we are good at ensuring that they will become excellent clinicians".
And good they are. European University Cyprus' state-of-the-Art facilities are impressive as are its full-time faculty and its clinical faculty lists, its academic programs and the quality assurance and accreditations that back them.
But Dr Johnson brings something very different and personal to the whole operation. "What I am most proud is that we absolutely student-centred", she says and speaks with an enthusiasm that is often missing in academia these days. Rarer perhaps is the thoughtful deliberation and an almost motherly sensitivity about her students, their well-being and their capacity to achieve their full potential.
"Outside my business schedule and out of my "to many to count" weekly meetings in my calendar", says Johnson, "more than three quarters are with students". We listen to our students and that is how we find what needs to be adjusted and fixed. For 1st year to 6th year - an open-door policy, she emphasises, is absolutely essential.
"We have an international cohort from a range of cultures. It is one of the challenges whether we teach here or in Frankfurt, on the one hand how to make a teaching space to be culturally inclusive and at the same time to ensure that your graduates are culturally competent so that they can work with anybody anywhere in the world"
"The collective scientific profile of our faculty is outstanding" she asserts and "we are developing a very solid reputation for research with high impact research continuously published in internationally recognised journals. The Medical School is currently responsible for close to 30 percent of publications out of the University. Our research efforts and connections in Frankfurt will prove paramount, she adds.
"We are a fantastic team, we work as a family, everybody is engaged and invested, and as our accreditors noted, we have a horizontal leadership". Johnson says the School's faculty has also played a pivotal role in health care policy locally and in Europe. She is herself president of the Advisory Board of the International Network of Health Care Education Workers which is also involved in EU policy.
As a leading international private university the EUC has recorded astonishing growth over the last decade. It boasts a student enrolment of over 8,500+ and consists of six schools, the School of Medicine, the School of Dentistry, the School of Sciences, the School of Business, the School of Law and the School of Humanities, Social & Education Sciences and its Distance Education Unit offering internationally recognised undergraduate, graduate and doctorate degree programs.
Professor Johnson says that though the Cypriot state is promoting the country as a regional educational hub, we wish there was more support, claiming that with the quality levels in Cyprus reaching world class standards more can be done by the state. But always investing on the positive, she retorts that not having the full support from the state, "has made us more resilient; we are always competing, constantly vigilant about what we are doing and how to improve it".
The medical program and the Frankfurt-Branch have been approved by the Cyprus Agency of Quality Assurance and Accreditation in Higher Education and the relevant federal authority in Germany and will build on the existing strengths of the fully accredited program of the School of Medicine – the only medical program in the region that has been awarded 5 QS Stars by QS TOP UNIVERSITIES.
"Whether our students are learning in Nicosia or in metropolitan Frankfurt their immersive learning experience will be second to none. In addition to the opportunity to learn from some of the greatest minds in academia and take part in life-changing research, EUC Medical students at our Frankfurt Branch will have access to clinical training alongside experts practicing at cutting edge hospitals in the Frankfurt region and in Germany at large. And we remain focused on our students' experience – making it personal to empower greatness".