Global lifestyle real estate brand Realty ONE expands to Cyprus
Jacqueline Theodoulou 12:04 - 02 May 2023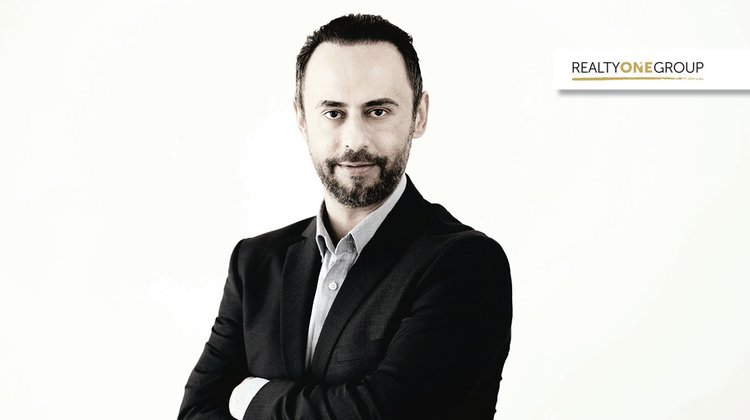 Realty ONE Group, a modern lifestyle real estate brand with a luxury real estate division, has sold the franchise rights to a Cyprus-based businessman to expand its global presence.
Cyprus is the third European country to represent Realty ONE after Italy and Spain.
Nicolas Christou, who has more than 15 years of experience in Cyprus real estate along with significant background in finance and business consulting, and extensive business relationships in the EU, is the owner of Realty ONE in Cyprus.
"We're so perfectly aligned with Nicolas and enormously grateful to add his business and real estate experience along with his passion to expand our global footprint," said Kuba Jewgieniew, CEO and Founder of Realty ONE Group.
"We believe in evolving; we believe in the need for change; and so, we're stepping forward into a greater future by joining forces with Realty ONE Group," said Christou who chose the thriving brand for its comprehensive training, ethics and values, its "coolture" and technology and tools. "Continuous, straightforward training, code of ethics, team business, culture, technologically advanced tools and simple implementations are elements of vital importance and they define Realty ONE Group, a modern, sustainable and constantly-growing brand."
He added, "Our cooperation with Realty ONE Group will add significant value, not only to the real estate sector but to each and every individual professional, to every prospective client and to the business industry in general with a positive impact on the Cyprus economy as a whole".
The UNBrokerage as it's known in the industry has more than 18,000 real estate professionals in more than 400 offices in 49 states, Washington D.C., Puerto Rico and now the countries of Bolivia, Canada, Costa Rica, Ecuador, Italy, Portugal, the Philippines, Singapore and Spain in addition to Cyprus and the Cayman Islands.
Learn more at www.OwnAOne.com
About Realty ONE Group
Founded in 2005, Realty ONE Group is an industry disruptor, radically changing the face of real estate franchising with its unique business model, fun "coolture", technology infrastructure and superior support for its real estate professionals. The company has rapidly evolved to include more than 18,000 real estate professionals in over 400+ offices across 49 U.S. states, Washington D.C., Puerto Rico, Bolivia, Canada, Costa Rica, Ecuador, Italy, Portugal, the Philippines, Spain and Singapore. Realty ONE Group ranks in the top one percent in the nation by REAL Trends and has been recognised by Entrepreneur Magazine as the number ONE real estate brand. Realty ONE Group is surging ahead, opening doors, not only for its clients but for real estate professionals and franchise owners. To learn more, visit www.RealtyONEGroup.com