Alphamega Hypermarkets: grand sponsor of the Distinguished Gentleman's Ride Limassol
11:30 - 02 May 2023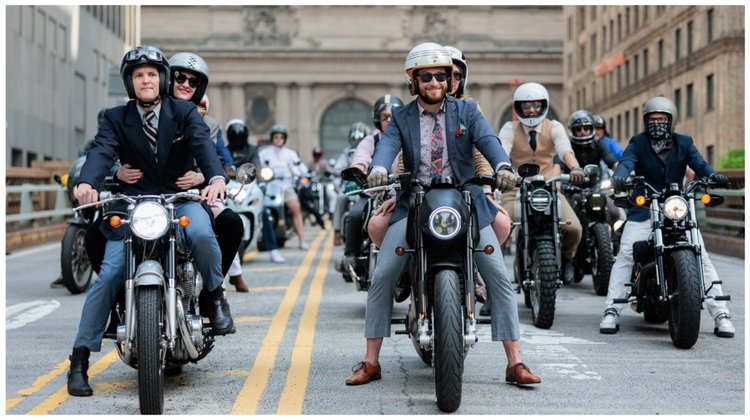 Bikers from all over Cyprus will come together this May, to ride their bikes in a symbolic initiative aimed at raising public awareness about prostate cancer.
The Distinguished Gentleman's Ride Limassol will take place on Sunday, 21 May, with Alphamega Hypermarkets as its main sponsor. Motorcycle enthusiasts will get to ride their favourite custom, vintage, neo retro and classic motorcycles around Limassol, supporting the efforts of thousands of motorcycle riders in over 115 countries. The aim of the event is to raise funds and public awareness about prostate cancer and men's mental health, as part of the Movember campaign.
This year, the ride will start and finish at the Alphamega Hypermarket in Kapsalos, Limassol, while it is set to begin at 11am and end around 12:30pm. Beyond getting to see the stunning bikes, attendees will also have an opportunity to enjoy great music, drinks and food in the parking lot of the Alphamega Hypermarket in Kapsalos.
Those wishing to participate as riders can register online, selecting Cyprus and Limassol in the location section. The cost to register is €10. Participants can also make a donation online, either anonymously or by name, by selecting one of the riders that will take part in the ride.
The Distinguished Gentleman's Ride is the world's largest and most spectacular motorcycle charity event. It has been embraced by people all around the world as it unites classic, custom, vintage and new retro motorcycle riders for a very important cause: to support people facing a prostate cancer diagnosis. The event was first held ten years ago in Sydney, Australia with the aim to help men live happier and healthier lives. Since then, it has been organised in over 900 cities worldwide, with the participation of around 120,000 riders. In Cyprus, the event has been held for the last eight years in Limassol, having raised so far over €36,000.