"To elevate the startup ecosystem, we must generate an environment where creative ideas flourish"
07:00 - 02 May 2023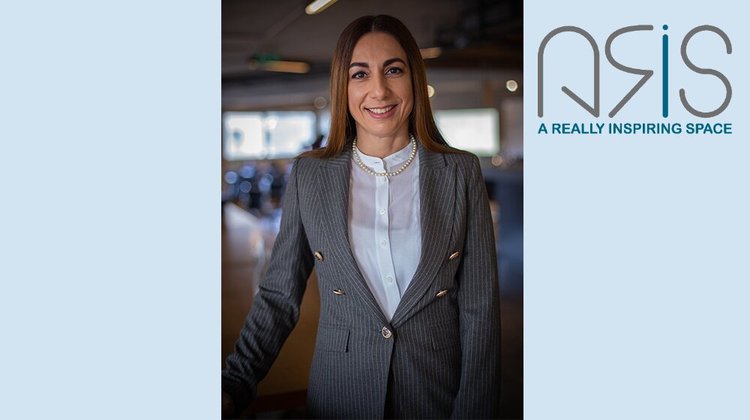 First-time entrepreneurs and startup founders often turn to so-called business accelerators or startup incubators for help with their fledgling companies. Here, we present another of a number of accelerators, incubators and research centres that play a crucial role in the Cypriot startup ecosystem.
ARIS (its name borrows the initials of A Really Inspiring Space) is a non-profit organisation powered by Deloitte that aims to accelerate innovative, sustainable and tech-based startups with international aspirations. Its acceleration programme, designed and curated by Deloitte's Innovation & Entrepreneurship Centre, was launched in 2018 and offers its startups direct support to fine-tune and accelerate their go-to-market strategy, networking opportunities to develop connections with industry partners, mentorship with over fifteen mentors from various industries and a strong team of Deloitte professionals providing guidance and support. It also assists startups in sharpening their pitching skills to connect with potential investors and preparing competitive proposals for funding from European Programmes and national funding schemes. ARIS looks for startups ideally with an MVP, which are serious about building a scalable and investable business through technology. More than 30 startups have completed the acceleration programme so far and many have reached significant milestones on their entrepreneurial journey including funding from VCs.
What changes would you like to see to the Cyprus startup ecosystem that could help it evolve and take it to the next level?
Cyprus has come a long way in recent years towards becoming a rising startup powerhouse, with numerous government incentives, national and European funding opportunities. Nonetheless, despite the existing infrastructure and increased support for entrepreneurial activity, entrepreneurship is still thwarted on the island. The need for better knowledge transfer and an entrepreneurial mindset, the fear of failure, a lack of diverse funding options for early-stage startups and the size of the talent pool with experience and skills are only some of the main factors. To elevate the startup ecosystem, we must generate an environment where creative ideas flourish throughout the organisational structure at every level. We need to build cross-organisational networks, build clusters, focus on and reward startups with the potential to make a true impact. A suitable startup ecosystem must enable founders to access funding. Venture capital firms, angel investors or loans can serve as incentives to entrepreneurs to bring their business into the local ecosystem.
(This information was provided by Eliza Loucaidou, Director, ARIS)
This article first appeared in the April edition of GOLD magazine. Click here to view it.