Presenting the blossoming co-working scene
07:03 - 02 May 2023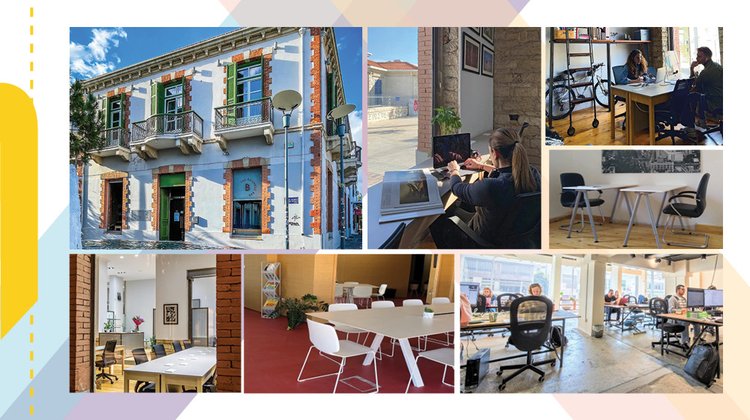 When it comes to logistics, many startups (and remote workers) want to be based in a place that offers them the flexibility of working to their own schedule in comfort and with ease. The popularity of the co-working spaces concept has blossomed in recent years, particularly in Europe. Such spaces are accessible, stylish and flexible, which makes them especially attractive to entrepreneurs and professionals, and they are often home to a variety of startups, each with its own unique set of needs. Here, we present eight such spaces that provide inspiration and workspace to startup founders and professionals in Cyprus.
Antwork
Antwork is an inspiring, colourful and stylishly designed workspace in Limassol, which offers co-working space to those wishing to nurture their ideas and see them flourish and grow, rather than just an office desk to work at. Its aim is to transform the workplace by converting spaces into flexible, constructive and connected environments, using technology and its workspace philosophy to create productive hotspots for today's growing independent workforce. Antwork can provide private offices, meeting rooms, event venues and offices for as little as a day.

The Business Bar
The Business Bar stands proudly in a beautiful old building, located in the heart of Limassol's old town. It is a co-working space designed for all types of activity by entrepreneurs, freelancers or remote workers. The Business Bar provides packages designed to provide a seamless customer experience: hot desks, cubicles, VIP desks, a conference room and many more services are available in this alternative and flexible office space.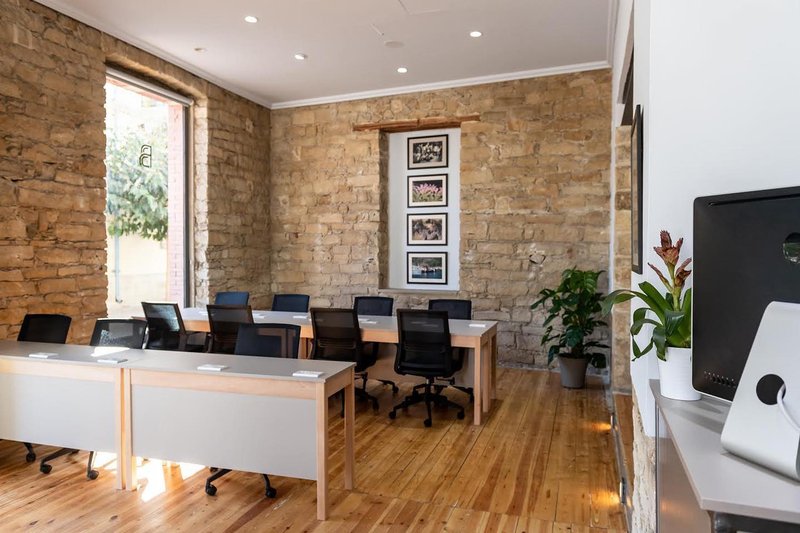 Ecastica Business Centres
There are four Ecastica Business Centres – Vanezis, Kolonakiou, Vryonides and Omega – all in Limassol. Clients have a variety of options, from private serviced offices to shared offices in a professional co-working environment, hot desks, virtual offices and conference rooms. All four centres offer a creative, stylish and inspiring environment that aims to boost and promote the entrepreneurial spirit, and three of them are located in the heart of Limassol's business district, close to major banks, the court, law offices, courier services and a plethora of restaurants and coffee shops.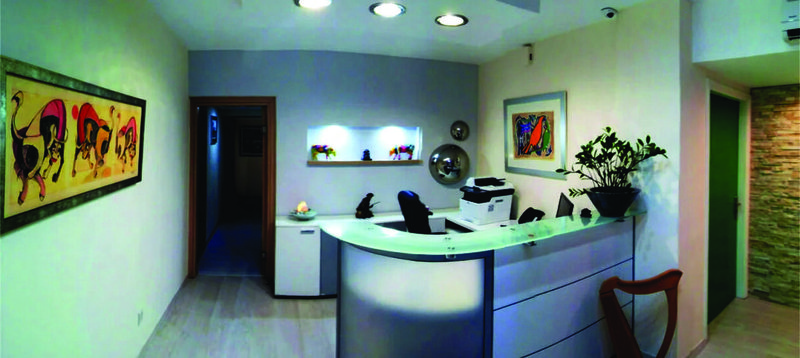 HUB Nicosia
Hub Nicosia is a unique place that operates both as a youth-oriented education centre and a co-working space. Located in an elegant renovated vintage house that reflects its warm and welcoming character, it provides a co-working space comprising desks, offices, seminar and meeting rooms that make for a stimulating environment in which companies and entrepreneurs in any sector can work and thrive. Hub Nicosia is a member of the European Creative Hubs Network.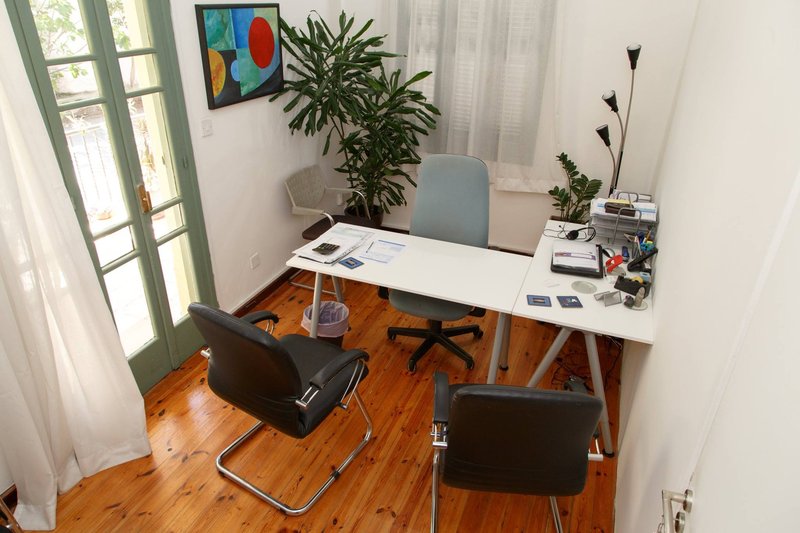 Hügge Coworking
Hügge's name derives from the Danish word hygge, that describes the feeling of belonging and being at ease, and this is precisely what this Paphos-based space stands for. It occupies three floors with more than 100 open co-working space seats, private offices, a quiet room, a meeting room and even a rooftop lounge. Hügge nurtures the community it has built through events and activities, providing special membership privileges such as tours, sport events, barbecues and more, and offering opportunities for the development of friendships as well as business contacts.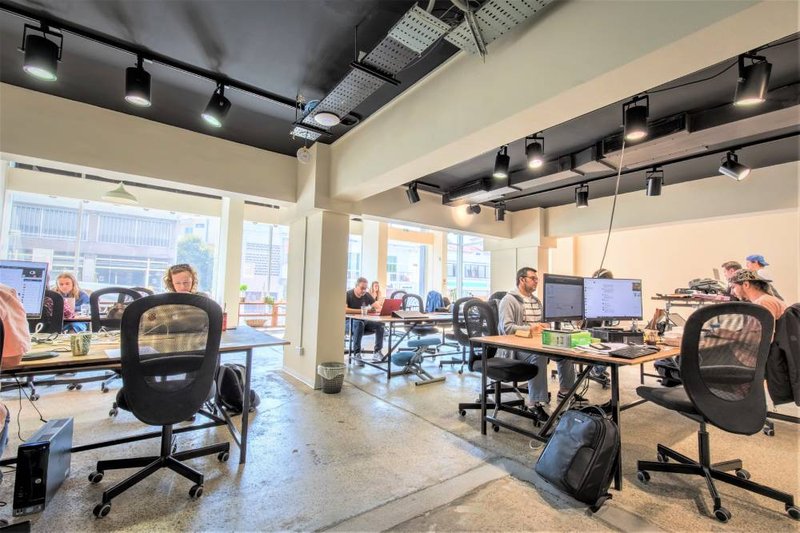 LABS Tower
The breathtaking view of the capital from LABS Tower is only one of its many attractions. LABS Tower offers in-house amenities including tech-savvy meeting rooms, a fully equipped gym, secure bike storage and spacious breakout lounges and kitchens. A Day Pass offers access to breakout lounges and building facilities for the day, while rental agreements can be reached for private offices equipped with ergonomic furniture, spacious desks, as well as meeting rooms that operate as hubs for uninterrupted productivity, enhanced with the required technology to facilitate meetings with remote and present participants.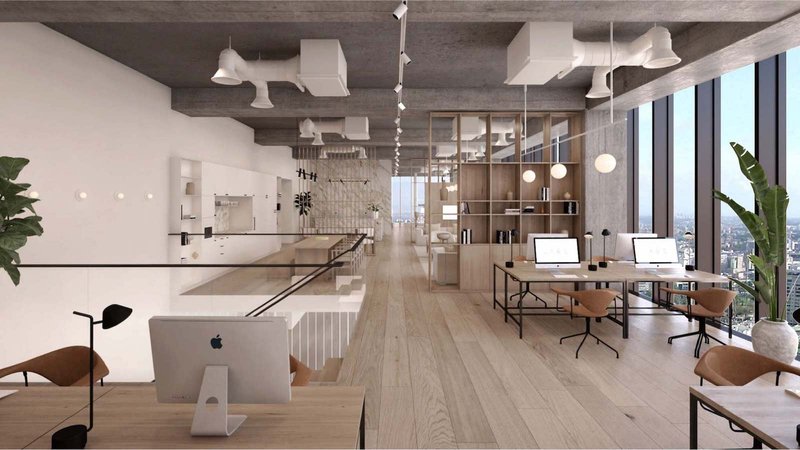 Native
In Larnaca's old town, just a few minutes' walk from the Phinikoudes seafront promenade, Native provides clients with a cosy, modern co-working space. Its facilities include call booths, private offices, hot desks, a conference room and chillout area. Its location, surrounded by coffee shops, restaurants and bars, is an additional advantage and attraction for those wishing to work there, and Native offers the flexibility of paying weekly or monthly.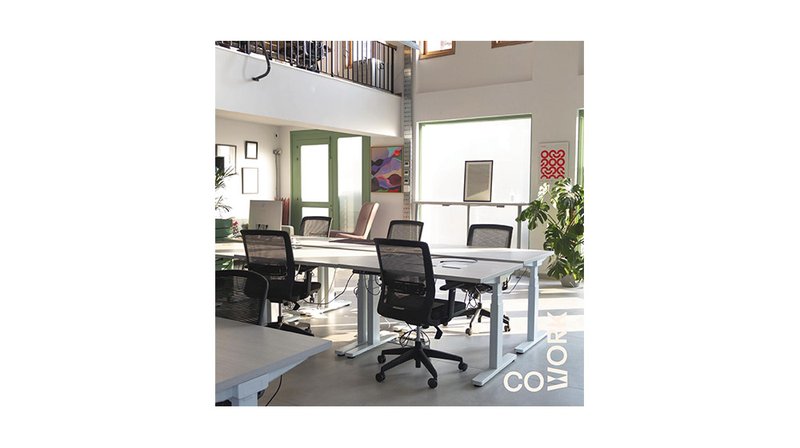 Yfantourgeio TheWorkplace
With private desks and large shared tables that encourage mingling and engagement in a warm, vintage and almost romantic interior, Yfantourgeio TheWorkplace in Nicosia, offers a suite of office-like amenities, including hot desks, a private meeting room, snacks and coffee to its customers. Freelancers, entrepreneurs, startups and small groups can take advantage of a relaxing and flexible co-working space for the day or choose the rent package that best meets its particular needs and requirements.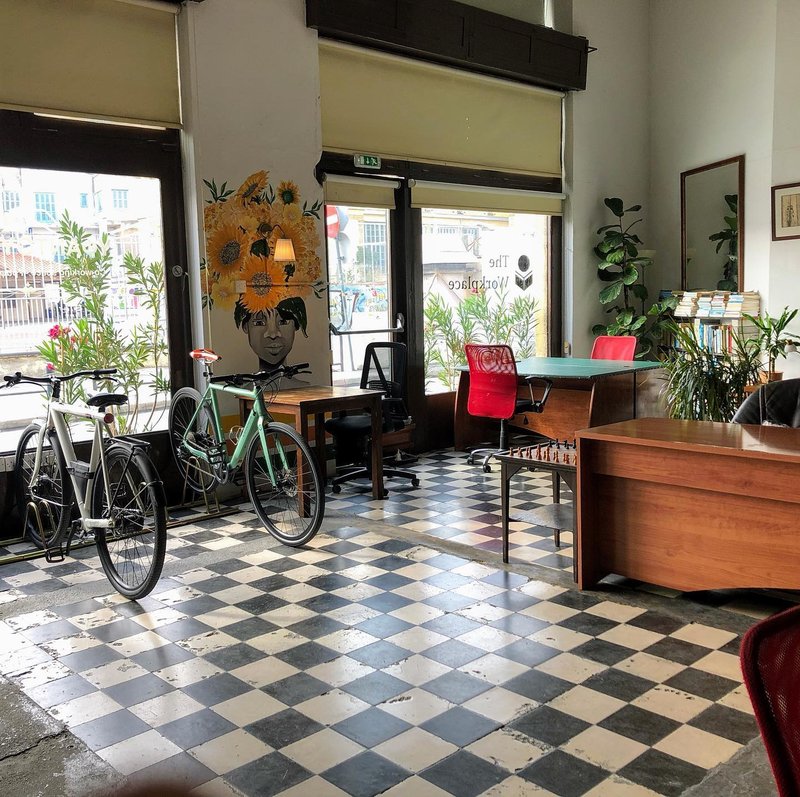 This article first appeared in the April edition of GOLD magazine. Click here to view it.