Cyprus tourism: EU's strongest recovery in 2022, despite loss of Russian market
10:32 - 19 May 2023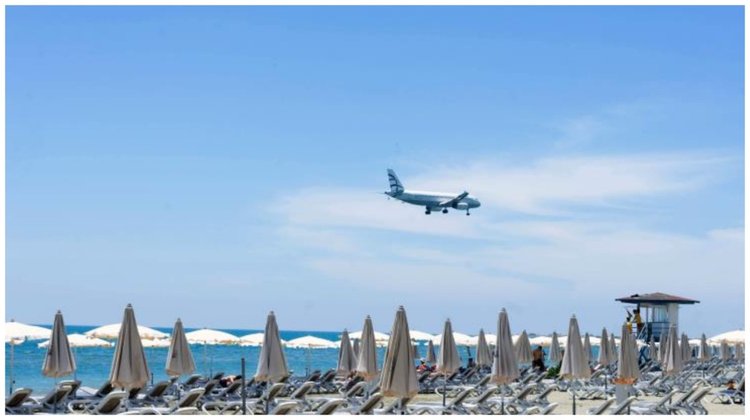 Cyprus lost the most Russian visitors among its EU peers as a result of the war in Ukraine, and yet it had an above average recovery in 2022 – with a notable increase in arrivals from France in particular, in the range of +99%.
This has been attributed to the Cypriot government's success in developing a more diverse source market mix.
The European Travel Commission's (ETC) Quarterly Report for the first quarter of 2023 highlighted the effects the war has had on tourism.
"Russia is a key source market for many countries within Europe," it said. "Those with the highest anticipated 'cost' of visitor sanctions against Russia were those with the highest Russian market share. In 2019, the countries with the highest Russian market share were Cyprus (20% of all arrivals were from Russia), Montenegro (18%), Georgia (16%) and Turkey (12%)."
Of these destinations, it said, only Cyprus is part of the EU and has explicit bans on Russian visitors; the rest have experienced varying levels of access. "Over nine months following the invasion, Cyprus and Montenegro lost out the most on Russian visitors, where in both cases Russian visitors comprised of less than 10% of the total visitors share. In contrast, Turkey maintained a consistent share to pre-pandemic levels, and Georgia saw an increase in pre-pandemic levels."
Cyprus saw the greatest fall in source market share of Russian visitors due to the movement restrictions on Russian visitors as part of the EU. The loss of this market segment alone resulted in a loss of €600m in 2022. "Ukraine was also an important source market for Cyprus in 'normal' times, albeit markedly smaller than Russia, with 2% of visits to Cyprus in 2019 being from Ukraine," the report said.
Despite this, however, Cyprus showed a strong recovery compared with the Eastern European average.
"Since the invasion total visitor arrivals were 17% below pre-pandemic levels, with the final quarter of 2022 being just 7% below, showing strong recovery ahead of the Eastern European average," said the ETC. "The Cypriot government has taken this as an opportunity to both develop a more diverse source market mix, to reduce reliance on Russian visitors and to diversify the tourism products on offer within Cyprus."
In an effort to widen Cyprus' reputation outside of 'sun and sand', the Cypriot Deputy Ministry of Tourism is promoting colourful villages, such as Vouni and Laneia, which will also help to encourage greater geographic dispersion of tourism beyond coastal hotspots, the ETC explained. At the same time, increased air connectivity to Cyprus across Europe has helped substitute the Russian segment of arrivals. "Both Ryanair and Wizz Air have increased flight frequency to Germany, Poland, France, and Hungary explaining their increased visitor shares across this period. Further expansion can be expected, with Wizz Air announcing doubling its fleet of aircraft from Larnaca as of mid-December 2023. This bodes well for Cyprus mid-term, though the loss of Russian tourists coincides with increased energy costs and was still felt in the summer season of 2022."
In terms of demand from France, around 50% of reporting countries saw an increase over Q1 for both arrivals and nights. In addition to Cyprus (with arrivals at +99%), Croatia and Malta are currently leading the tourism recovery, with arrivals up 75.3% and 34.8% and nights 59% and 50% on 2019 levels respectively. "This improvement would likely have been better and more widespread if there had not have been extensive strikes by air traffic controllers in France over February, resulting in more than 3,000 flights cancelled," the ETC said.