Smart money app Plum welcomes prestigious British banking award
12:56 - 17 May 2023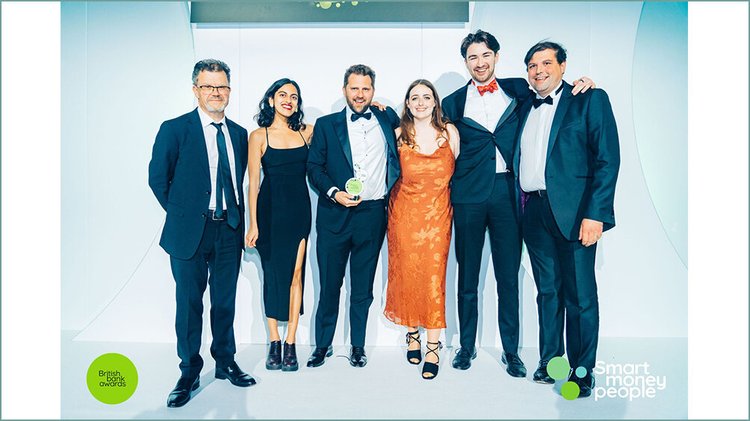 Headquartered in London but with offices in Cyprus and a Cypriot co-founder, smart money app Plum has been voted by customers as the 'Best Personal Finance App' in this year's British Bank Awards, widely recognised as a symbol of excellence across the nation's banking industry.
Welcoming the honour, Victor Trokoudes, Founding CEO, Plum told CBN, "I'm thrilled that we've won this award. It's voted for by customers, which makes it all the more satisfying."
Trokoudes continued, "We're dedicated to developing products and services that meet their needs, especially when so many people are struggling with cost of living challenges. We want to help everyone build their wealth over time by motivating their money."
He also noted, "The British Bank Awards are widely recognised as the ultimate symbol of excellence across the banking industry in the UK. It's particularly pleasing to have won in the Personal Finance App category, as it demonstrates the holistic way that Plum helps people to better manage their finances with the support of automation."
Jacqueline Dewey, CEO of Smart Money People, who run the awards, meanwhile, also commented, "Plum has really proven itself as the Best personal finance app of 2023. The customer reviews we received show users have complimented its ease of use, stating that their funds are handled automatically for simple, hassle-free savings. Providing a variety of plans to suit different user's needs, Plum encourages users to save in a way that is viable for their circumstances. With a user-friendly interface that receives regular improvements and feature updates, Plum is constantly striving to provide a better experience for all users. Congratulations Plum, this is a well-deserved win."
The smart money app is helping over 1.6 million people invest, save and manage their spending through automation. The company has offices in the UK, Cyprus and Greece, as well as a remote workforce spread out across the planet.