ThinkMarkets announces strategic partnership with Acuity Trading
11:23 - 16 May 2023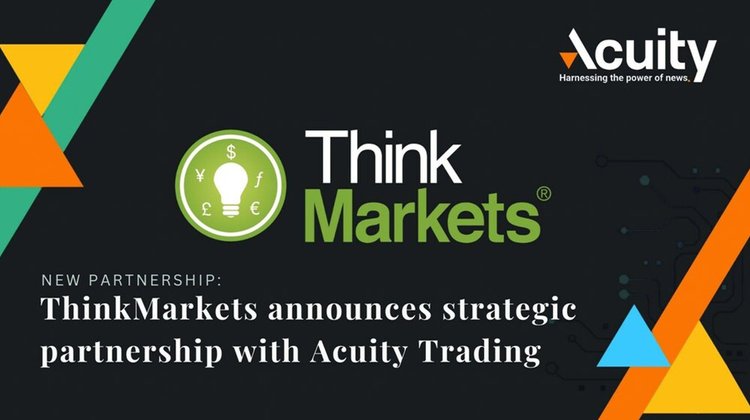 ThinkMarkets, a multi award-winning global online trading provider with a regulatory license from the Cyprus Securities & Exchange Commission (CySEC) and an office in Limassol, has announced a new strategic partnership with AI pioneers, Acuity Trading.
Established in 2010, ThinkMarkets offers over 4,000 financial instruments across forex, indices, commodities, equities, cryptocurrencies and more. According to an announcement on the partnership, the latest collaboration integrates Acuity Trading's Signal Centre tools directly into the ThinkMarkets trading ecosystem. This, according to the company, enables traders to save valuable research time by receiving up to 40 high-quality, real-time trading signals each day, compiled by experienced technical analysts and innovative AI-based market data analysis.
These signals will be delivered to traders before the markets open, allowing them to plan their strategies in advance and make informed trading decisions. The signals will also come with entry, exit, and stop loss levels; empowering traders to implement their strategies with confidence.
Traders can personalise their experience by filtering trading signals by market and creating dashboards to fit their trading style and risk appetite. They will also be able to tap into detailed information about trades which will support them to identify new trading opportunities quicker and understanding each opportunity in more depth. This will keep the traders abreast of changes affecting each trade throughout the day.
Sharing thoughts on the partnership, Nauman Anees, CEO and co-founder, ThinkMarkets said, "We are always looking for ways to enhance our traders' experience and give them opportunities to improve their trading performance and achieve their trading goals. The integration of Signal Centre compliments our varied offering of trading platforms by providing clear, actionable insights direct to traders to support them to make informed and faster decisions about their trades."
Andrew Lane, CEO, Acuity Trading, commented, "We are delighted to be partnering with ThinkMarkets, a leading global online trading provider. This partnership will allow us to offer our innovative analytics platform to ThinkMarkets' clients, providing them with a valuable tool to help them make more informed trading decisions. We believe that this partnership will be mutually beneficial, and we look forward to working together to help traders succeed."