Ch. Vasiliou: How Cyprus can attract more foreign companies
10:13 - 15 May 2023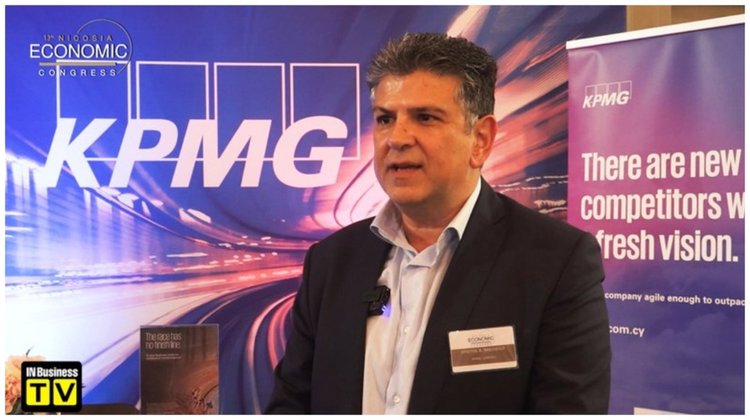 If Cyprus wants to continue to attract foreign companies, it needs to focus more on improving its infrastructure – that is schools, hospitals, real estate – and become digital, according to Christos V. Vasiliou, Managing Director at KPMG in Cyprus.
In statements to InBusiness TV on the side-lines of the 13th Nicosia Economic Congress on 9 May, Vasiliou said many steps have been taken towards improving the country's model to attract foreign companies and suggested more ways to draw even more.
He said the issue of schools and hospitals, but also real estate, is quite significant for the country to be able to accommodate all the foreign professionals coming to live and work on the island; "because we have attracted a vast number of foreigners who want to work in our country".
In terms of the state itself, Vasiliou said it is imperative that it is brought up to date, digitised and that it accelerates its licensing mechanisms for new investments; which is something that can be achieved through the Recovery and Resilience Fund.
"The Recovery and Resilience Fund offers us a golden opportunity to absorb funds and digitise our country, and accelerate the state's licensing mechanisms for new investments. We are on a very good path and must continue to improve because this is our future," he said.
As Vasiliou said, a lot has been done to change Cyprus' model and turn it into a proper investment destination; an effort that is still ongoing through various actions and that is also reinforced by the island's geographical position. Besides being at the crossroads of three continents, it also offers access to the European Union, he pointed out.
"Cyprus is an amazing investment destination for foreign companies," he said.
And there are more advantages, he added, such as its favourable tax framework but also its legal framework, which is based on common law.
"And we have built these conditions that make foreign investors choose Cyprus to relocate here," Vasiliou concluded.