Century Travel Group's COO: Why cruising is a top travel choice for Millennials and beyond
07:07 - 15 May 2023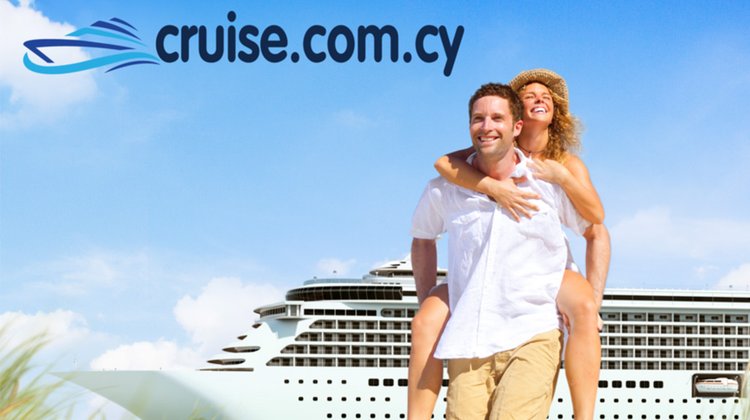 With 30 years of experience in cruise travel, Vicky Lewis, COO, Century Travel Group recently explained why cruising is so attractive and distinct from other forms of travel.
Speaking during the launch of cruise.com.cy –the first dedicated cruise-only ecommerce platform in Cyprus, Lewis suggested, "Cruising helps solve the great problem that travel lovers face: so many places, so little time. A cruise lets you experience all of the destinations you've always dreamed of and discover new treasures along the way. For example, you may be struggling to choose between Venice, Rome, or Florence. If you pick the right Mediterranean cruise, you don't have to decide — you can sample them all. One of the best parts about cruising is being able to easily explore several destinations on one trip."
As the COO noted, cruising also gives you the chance to sample iconic dishes and exciting flavours in their place of origin. "On a culinary cruise for example, you'll get to shop with the chef, watch live cooking demonstrations, sample wine with experts and thrill your taste buds. Nothing compares to tasting exotic cuisine when surrounded by a region's sounds, sights and aroma. Foodies, wine connoisseurs, and chocolate lovers can all experience fantastic cuisine on a cruise holiday," she elaborated.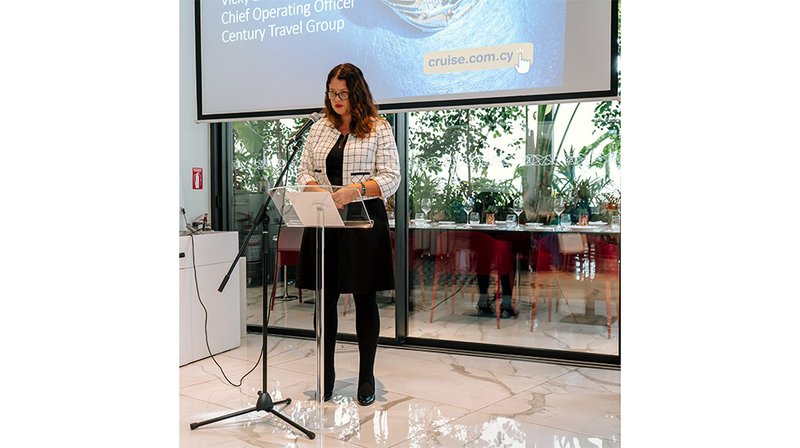 According to Lewis, experiencing different cultures and exclusive destinations is another reason why travellers love cruising. She said, "The exhilarating experience of an unfamiliar culture which teaches new ways to appreciate life and interact with others is part of what makes a cruise so valuable and addictive to many travellers."
Lewis continued, "An important cruise traveller is the adventurous learner. A cruising holiday allows you to cruise alongside expert guides on an unparalleled Alaskan voyage for example - naturalists, historians, glaciologists, and other specialists give talks, answer questions, and join you on expeditions into Alaska's spectacular wilderness."
The Century Travel Group COO was also quick to point out that cruising is simply also fun, elaborating, "Cruises are designed for the enjoyment of its passengers and include nightly entertainment, bars, live music and nightclubs, as well as many onboard activities such as watersports including water skiing or kayak tours, indoor skydiving, race cars, surf simulators, water rides and slides – not to mention the world spas and fantastic fitness centres onboard cruise ships."
These experiences, and many more, were the reason behind the conception of Century Travel Group's new brand, cruise.com.cy, with the brand message "ZISE TO ME ENA CLICK" and catering to the millennial Cypriot traveller.
"More millennials are turning 40 — and they're changing travel as we know it. They're bringing their tech-savviness and social consciousness with them, which is transforming our industry. They are also travelling differently. They see travel as a right rather than a privilege and consider their travel experiences to be a part of their identity rather than a check on a bucket list," Lewis explained.
She also noted that according to the Cruise Lines International Association - the world's largest cruise industry trade association – 52% of millennials – within a survey number of 2,000 - expressed an interest in going on a cruise in the next two years. In terms of where they want to go, 88% want to cruise in the Caribbean and 83% in the Mediterranean.
Cruise.com.cy caters to the enthusiasm and diversity of the Millennial traveller - the destinations they want to visit, the activities they want to incorporate, the cruise lines they want to travel with, in one user-friendly online booking platform which is available both in Greek and English languages. Cruise.com.cy essentially gives access to online searching for over 25,000 cruises all around the world – allowing the younger Cypriot traveller to enjoy a high-tech booking experience when seeking out unique destinations and authentic cruising experiences.
"The use of cruise.com.cy technology will make the cruise journey for Cypriot travellers a more personalised and streamlined experience allowing you to filter and navigate between cruise lines, cruise ships, destinations, cruise experiences, and compare costs, and make your cruise booking online with an easy and safe payment procedure – all with just 5 clicks. We believe that this easy-to-use digital platform adds real value to the Cypriot traveller and the cruise travel industry in Cyprus," Lewis concluded.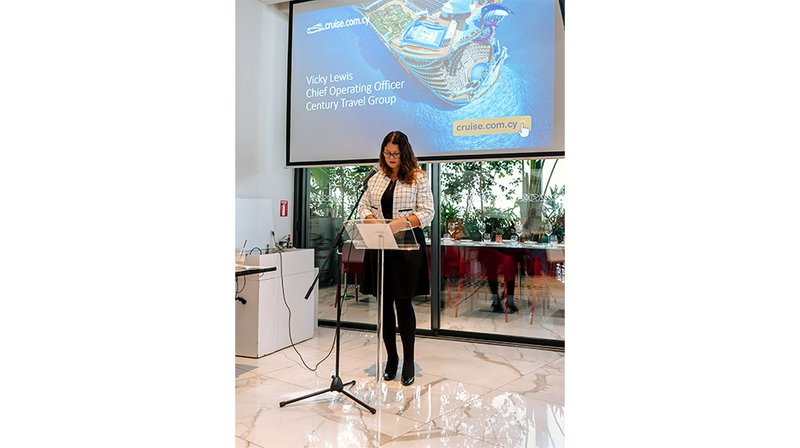 And it seems that Cypriot travellers will be in good company, with Lewis pointing out it was forecast that cruise passenger numbers this year will not only meet but exceed pre-pandemic levels by the end of 2023. And, as noted by the COO, according to Cruise Industry News' cruise ship orderbook for ocean-going vessels, nearly 40 new ships are lined up to debut this year alone, with more than 75 vessels on order through 2027.
Century Travel Group began in 2008 as Century Travel and today is a preferred partner for Cyprus for all the leading cruise lines and most recognisable cruise ships including Norwegian Cruise Line, MSC Cruises, Royal Caribbean International, Cunard, Oceania Cruises, Holland America Line, Celebrity Cruises, P&O Cruises, Azamara, Silversea Cruises, Seabourn, Crystal Cruises, Celestyal Cruises, and as of this year – Explora Journeys – described by Lewis a new transformative luxury ocean travel experience and brand that redefines the luxury cruise category.
(Main image by rawpixel.com on Freepik)