International acts on stage at upcoming Fengaros Festival 2023
07:20 - 13 May 2023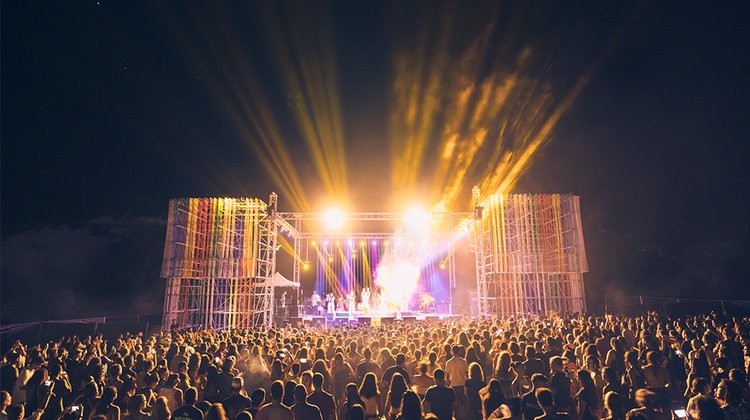 Fengaros Festival, described by many as the most exciting and diverse music festival in Cyprus, has announced its eleventh edition.
From 3 to 5 of August, more than 50 acts from across the world will grace the festival stages in Kato Drys village, providing more than 45 hours of music on four different stages. The Fengaros community from all over the island and beyond is longing to reunite for the biggest musical celebration of the year.
Organisd by Louvana Records, the event is sponsored and supported by the Deputy Ministry of Culture, sponsored by Carlsberg and supported by the Community Council of Kato Drys.
An announcement from the event's organisers noted, "After the success of Fengaros Festival 2022 highly anticipated tenth edition, the festival returns with a very ambitious international lineup that will satisfy every music lover's taste."
As listed by Louvana Records, acts include, from the cream of the current Greek alternative folk and pop scene - rapper Eisvoleas with full band, pop fairy Nalyssa Green, punk-thrashers Thrax Punks, explosive acoustic duo Kadinelia, folk darlings Usurum to name a few - to global acts like Australian superstar and YouTube phenomenon Dub FX feat. Mr Woodnote, New York rocker - activists The Last Internationale and hidden gems like Japanese cosmic duo WaqWaq Kingdom and UK/Maltese female punk-rockers ĠENN.
"As always, the festival will be showcasing the best local talent such as Zivanished, Tterlikkas x Fuzz Bus, Sophia Patsalides, Della, Rumba Attack and Island Seeds as well as yet-to-be-discovered acts from the Cypriot scene, always an intriguing feature for the curious festival goers. To top it all off, apart from the Field and Village stages, Carlsberg Beer Garden and Museum Stage will be running non-stop for the duration of the festival," the orgaisers add.
Fengaros Festival 2023 - Official Poster Reveal
Fengaros Festival 2023 - Official Spotify Playlist
The Fengaros experience combines high-quality music with the unique scenery of the Cypriot countryside. Audiences can explore the traditional village discovering music stages, while camping in nature, creating a festival experience unlike anything else. The festival is also a leader in environmental consciousness and supporting underrepresented genders on festival lineups and crew.

For three days, Fengaros offers the summer festival experience that combines high quality music with good company. Visit the festival's official website for more information and to secure your tickets.