Cyprus represented at 53rd Annual WTCA General Assembly in Accra, Ghana
07:20 - 12 May 2023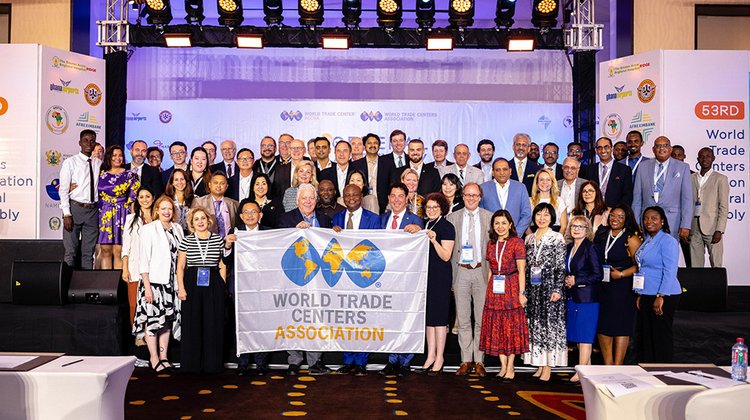 The Head of Operations of World Trade Centre (WTC) Cyprus has underlined the value of the Association's presence at the recent 53rd annual WTCA General Assembly which took place in Accra, Ghana.
An announcement from the prestigious event's organisers quoted Antony Georgakis, Head of Operations, WTC Cyprus as commenting, "General Assembly attendees were able to appreciate, more than ever, the importance of what our Association does best — bringing people together from all over the world to understand the host country's business environment and opportunities, and share our WTC businesses' best practices with each other."
"Our Association allows us to discover business opportunities in various parts of the world and we can attest to Africa's potential after attending this year's GA in Accra. All these efforts and opportunities enhance the WTC brand's awareness and value," Georgakis added, according to the announcement.
The World Trade Centres Association (WTCA) — an international trade organisation connecting more than 300 World Trade Center (WTC) locations in nearly 100 countries —and World Trade Center (WTC) Accra organised the 53rd annual WTCA General Assembly in Accra.
The five-day event, which took place 23-27 April, brought together leaders and members of the global network of World Trade Center locations and their business networks — consisting of leaders from business, government, academia, media and international organisations — to hear insights from chief dignitaries representing Ghana, Namibia and the United States, and key experts; engage in roundtables and conversations; and explore new opportunities for growth and development across Africa. Themed 'Towards African Economic Integration and Enhanced Global Presence,' the event built on the WTCA's ongoing commitment to Africa, its organisers said.
WTC Cyprus aims promote trade and business activities between Cyprus and the rest of the world.
(Photo Credit: World Trade Center Accra)