Beyond Recruitment: 4 Steps to Boost Your Strategic Talent Management
Sponsored Article 13:45 - 11 May 2023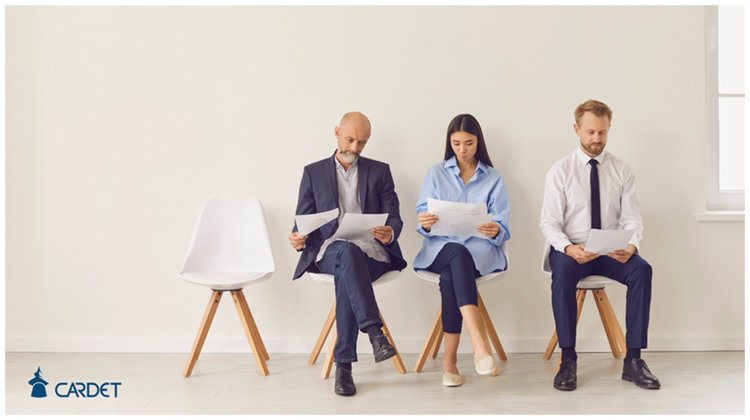 Talent management practices are usually prominent at the time of recruitment. Finding the right people and providing sufficient training seem like two obvious goals for any manager or HR. But what's next? Without a doubt, finding the right people is key for business performance. However, a stale hiring process is simply not enough, it's just the first step. The success proves short-lived if the talent management fails to cover all stages of the employee life cycle.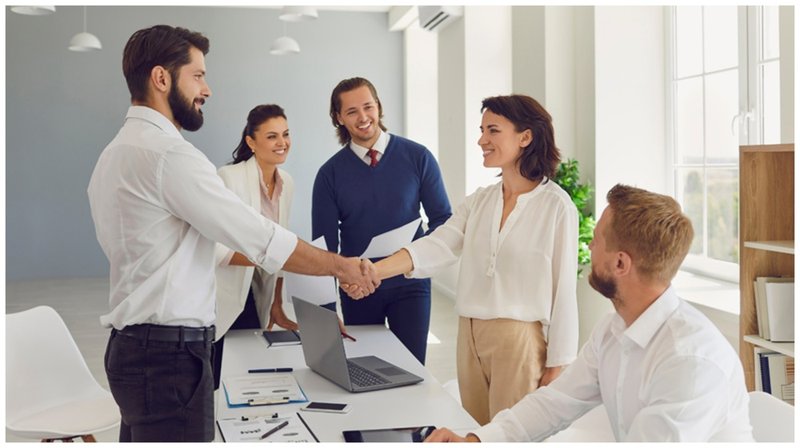 This is where the 'strategy' element comes in. In essence, strategic talent management is the process of identifying, attracting, developing, and retaining talented individuals who can help businesses achieve their objectives. It involves diverse and consistent practices, including recruitment, training, performance management, succession planning, as well as overall employee engagement.
CARDET's Integrated Strategic Talent Management for High Performing Organisations training programme, fully subsidized by HRDA (ANAD), invites HR and managers to fully revitalize their talent management approach. The training helps businesses not only boost employee productivity and job satisfaction, but in turn gain a competitive edge and outperform the business goals. Here are a few tips to get you started with envisioning your strategy right away.
(Re)Define Talent
Have you ever questioned how your organization defines 'talent'? These fundamental pillars can help evaluate the overall sustainability of your talent management strategy. For instance, it's worth considering whether the talent is defined as high performing employees or those with high potential.
The first option sounds great on paper. Who wouldn't want someone who can quickly hop on board and execute? However, the performance KPIs usually fail to measure the potential for growth and leadership that hold a more long-term value in any team. Focusing on the potential instead of immediate reward helps organizations hire people who can organically drive the business forward through time and changes.
Find Your Missing Piece
The second important element is to identify what are your true organizational needs at this time. For this reason, a frequent organizational structure audit is simply a must. This goes beyond filling a position when someone leaves and a spot opens up. Instead, consider reviewing your organization chart and identify underlying gaps existing across your teams.
These hard and soft skills should be a priority when creating or amending new positions. Besides a healthier structural flow, clear cut job descriptions also help employees manage their expectations and be more proactive and creative on the job.
Commit to a System
Coaching, management, evaluation are not mere buzz words. They are exceptionally powerful tools that uphold a consistent talent management strategy throughout the whole employee cycle. When applied systematically, managers can easily identify and utilize the strengths of their employees, while also spotting areas that require additional support. These can help to diversify the skill set and provide learning opportunities for both the managers and the employees, as well as boost the overall performance and team rapport.
Fuel Motivation
People perform best when they are motivated, however it's clear as day that a competitive salary does not always guarantee long-term motivation. Businesses must choose and provide appropriate incentives and rewards for motivating, retaining and engaging employees in their workplace.
These can range from opportunities for training and professional development, health and wellness activities, recognition and awards, to something as small as including a 'Thank you' button on your project management software. Take your time to get to know your staff and handpick options that would drive your team forward.
Need More Tips?
Want to take your talent management strategy up a notch? Join the Integrated Strategic Talent Management for High Performing Organizations training program offered by CARDET. Deemed as vital by the Cyprus Human Resource Authority, it helps executives and HR professionals to stay current with modern trends and effective approaches to talent management.
In addition to the training program, you can benefit from the Centre's expertise via personalized in-house consultation. CARDET's experts are available to design 'In-House Trainings' tailor-made to your needs and explore the possibility of them being subsidised by the Cyprus HRDA. Find out more information and register today!