BPW Cyprus to reveal how the local business and political scene views women
12:32 - 11 May 2023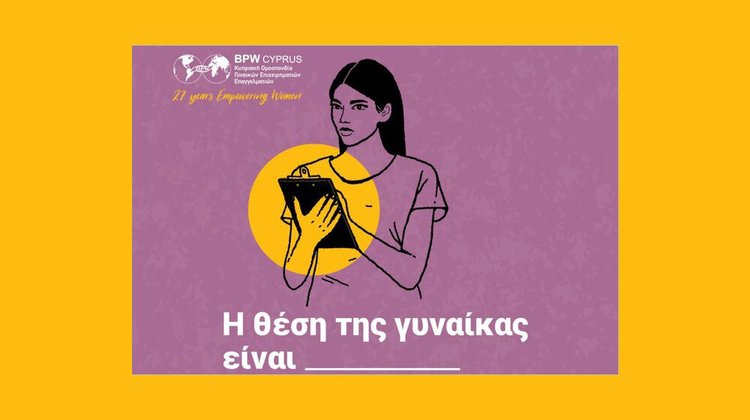 The Cyprus Federation of Business and Professional Women (BPW Cyprus) has undertaken a market survey on the position of women in the economic and political arena in Cyprus.
The results of the study - entitled 'A woman's place is ….' - will be presented at the central offices of Hellenic Bank in Nicosia at 6pm on Wednesday, 17 May, within the framework of BPW Cyprus' AGM.
BPW Cyprus is a non-governmental, non-profit, non-political organisation that was founded in 1988 and became a Federation in 1996. It is represented by regional clubs around Cyprus. Women under 35 years old are represented by Young BPW.
BPW Cyprus is also a full member of BPW International which has a consultancy role in the Economic and Social Council of the United Nations, and participates in the European Council and the European Women's Lobby.
Visit the organisation's website for more information.