The Island Private School's teachers selected to participate in EduGems
11:34 - 11 May 2023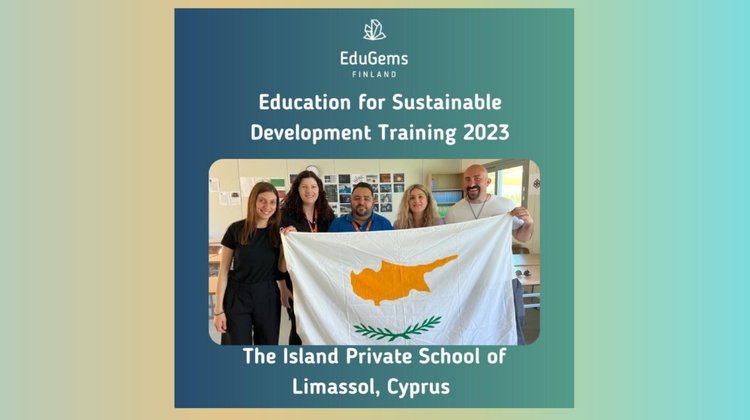 The Island Private School's teachers have been selected to participate in the prestigious EduGems Finland programme, which received thousands of applications.
The programme offers Education for Sustainable Development (ESD) training to all participants who responded to the survey, in line with the UNESCO Roadmap and to commemorate the school's nomination for the UNESCO-Japan ESD Prize.
"By joining this programme, the teachers have joined a global community of over 300 educators from more than 30 countries, and their active participation can help demonstrate to the esteemed UNESCO-Japan ESD jury and the Secretary-General of the United Nations, Antonio Guterres, the value of the program," The Island Private School said.
It is worth noting that EduGems is the only nominee from Finland in the running for the UNESCO-Japan Prize on Education for Sustainable Development, having been nominated by the UN Association of Finland.
The programme offers innovative, research-based approaches to including, learning, and teaching ESD in schools.
The participating teachers from The Island Private School include Avgoustinos Tsaousis (STEM/ESD Coordinator), Vasia Anastasiou (Theatre/Dance Teacher), Christiana Konstantinou (Primary Teacher), Anita Michail (ESL Teacher) and Dr Andreas Economou (Science Teacher/Secondary Principal).
"This opportunity for successful ESD collaboration between Cyprus and Finland represents a major step forward in advancing education for sustainability worldwide," the school said.