Amdocs records record revenue in Q1
10:31 - 11 May 2023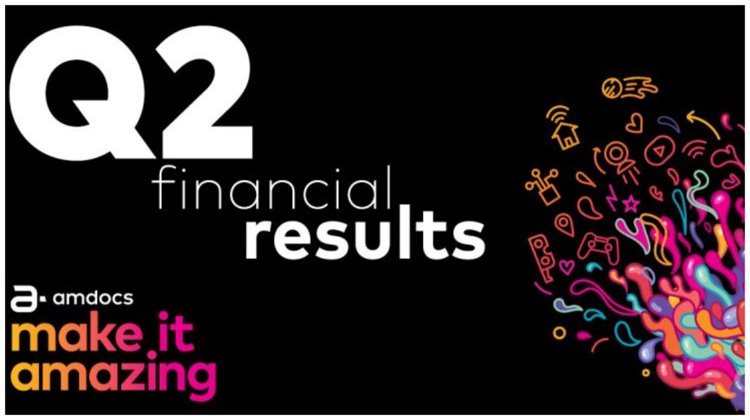 Amdocs Limited, a leading provider of software and services to communications and media companies with offices in Cyprus, has reported record revenue of $1,223 million for the first quarter of 2023, up 6.8% as reported and 8.2% in constant currency.
Announcing its operating results for the three months ended 31 March 2023, Amdocs said that its revenue was above the midpoint of $1,200-$1,240 million guidance range.
It also announced record revenue of $829m in North America, up 7.4%, and record revenue of $172m in Europe, up 16.6%.
In addition, the company recorded managed services revenue of $719m, equivalent to approximately 59% of total revenue; GAAP diluted EPS of $1.23, above the midpoint of $1.18-$1.26 guidance range; non-GAAP diluted EPS of $1.47, at the midpoint guidance range of $1.44-$1.50; GAAP operating income of $182m; GAAP operating margin of 14.9%, up 220 basis points sequentially, primarily due to restructuring charges, and up 60 basis points as compared to last year's second fiscal quarter; non-GAAP operating income of $218m; non-GAAP operating margin of 17.8%, up 10 basis points sequentially and up 20 basis points as compared to last year's second fiscal quarter; and free cash flow of $259m, comprised of cash flow from operations of $294m, less $35m in net capital expenditures and other, reiterating a full year fiscal 2023 free cash outlook of $700m.
Amdocs also repurchased $106m of ordinary shares during the second fiscal quarter, while reporting a record twelve-month backlog of $4.11b, up 5.7% as compared to last year's second fiscal quarter.
Finally, the Board of Directors of Amdocs approved a definitive agreement on 10 May 2023, to acquire the service assurance business of TEOCO for a consideration of approximately $90m in cash, subject to closing conditions
"I am pleased with our second fiscal quarter performance as we progressed our strategy to deliver the next-generation cloud-based products and software services that global communications service providers need to unlock the potential of 5G and broadband networks, data-driven intelligence, and improved consumer and B2B experience," said Shuky Sheffer, president and chief executive officer of Amdocs Management Limited. "Record revenue of $1.22 billion was up 8.2% from a year ago in constant currency, driven by our best-ever quarters in North America and Europe, and we saw continued sales momentum with many cloud-related wins in the quarter. New deals included key awards with T-Mobile in the US, two new logos in Eastern Europe, and a significant cloud-migration engagement with PLDT in the Philippines. On the strategic front, we expanded our Microsoft partnership to bring a new AI-powered Customer Engagement Platform, and we sharpened our focus on the growth potential of B2B with the launch of CES23, our most advanced Customer Experience Suite yet. Additionally, we signed a definitive agreement to acquire the service assurance business of TEOCO to enhance the execution of our network automation strategy."
He added, "Demonstrating strong execution, we maintained a high rate of project deployments in Q2, which included major milestone achievements with many of the world's largest service providers. Driven by ongoing efficiency gains, profitability improved on a sequential and year ago basis and free cash flow generation was very strong on the back of healthy cash collections from customers. In managed services, we renewed several customer agreements which included an extended multiyear partnership with Globe in the Philippines and an expanded cloud-related engagement with a major Western European operator," said Tamar Rapaport-Dagim, chief financial officer & chief operating officer of Amdocs Management Limited".
Sheffer concluded, "As said previously, Amdocs and our global customers are not immune to economic and industry cycles, and we continue to closely monitor the operating environment. As a key technology enabler, we believe Amdocs is positioned at the heart of a multi-year, technology-driven investment cycle centred around the major long-term trends of 5G, network automation, digital modernisation, and cloud. Moreover, we believe Amdocs' role as a trusted partner is even more relevant during this period of rapidly shifting market dynamics as we work to help service providers improve consumer and B2B experience, accelerate cost reduction, and increase efficiency. Overall, considering our strong first half performance and the visibility provided by our unique business model, we expect to deliver constant currency revenue growth within a tighter range of 7% to 9% in fiscal 2023, while maintaining improved profitability and robust earnings to cash conversion for the full year."
See the full results here