Lawrence Ho: City of Dreams Mediterranean will open for select guests in June, welcome general public in July
08:59 - 11 May 2023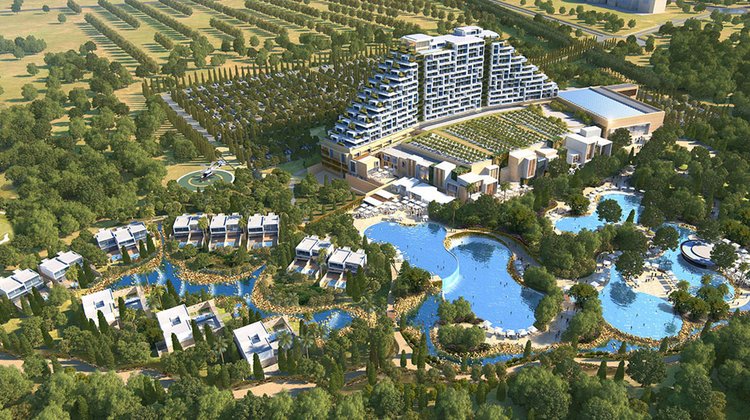 City of Dreams Mediterranean, the first integrated casino resort in Cyprus, and Melco Resorts & Entertainment's first such property in Europe, is anticipated to open for select guests in June, according to statements by the company's Chairman and CEO Lawrence Ho.
A statement from the company on 11 May clarified that a special soft opening period for hotel and invited guests will commence on 12 June 2023, followed by the public opening on 10 July 2023.
Lawrence Ho's statements were made during the 10 May presentation of the company's financial results for the first quarter of 2023, when Larence Ho commented, "We're excited to open City of Dreams Mediterranean in mid-June and showcase our expertise with the first integrated resort of its kind in the region."
It is also worth noting that according to the official City of Dreams Mediterranean website, reservations for stays at City of Dreams Mediterranean can be for 12 June onwards.
It should also be recalled that the company has secured an extension from the government until 30 June, 2023 for the opening of the resort. Construction works are progressing at a fast pace and are nearing the final stage for the resort to open its doors to the public this summer.
Cyprus Casinos: $27.8m income for the first quarter of 2023
Melco Resorts & Entertainment is licensed to operate a temporary casino, which is the first casino in the Republic of Cyprus, and four other satellite casinos (the "Cyprus Casinos").
It is noted that with the completion and opening of City of Dreams Mediterranean, Melco will continue to operate the satellite casinos, while the operation of the temporary casino will cease.
Total operating income at Cyprus Casinos for the quarter ended 31 March 2023 was $27.8 million, compared to $16.1 million in the first quarter of 2022, indicating significant revenue growth.
Commenting on the results during the presentation of the results for the first quarter, Lawrence Ho said, "The operational results of our temporary and satellite casinos have proven that there is strong demand in Cyprus."
(Source: InBusinessNews)