Amdocs scores three Microsoft Solutions Partner designations
07:00 - 11 May 2023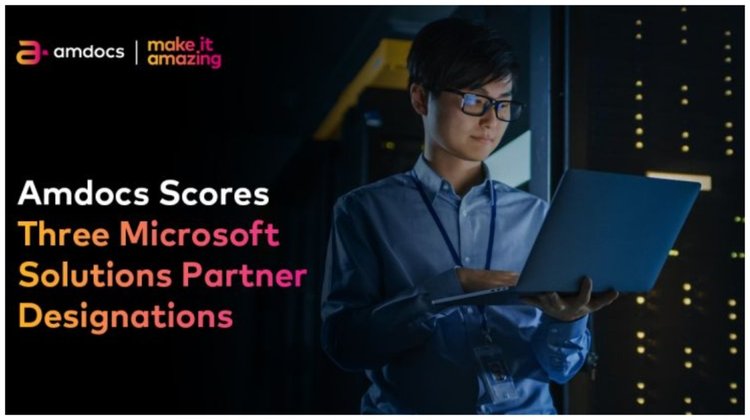 Amdocs – a multinational corporation that specialises in software and services for communications, media and financial services providers and digital enterprises, with offices in Cyprus – has achieved three Solutions Partner designations under Microsoft's Cloud Partner Programme.
The programme identifies partners with the ability to meet evolving customer needs and innovate on Azure. Amdocs has earned the following accreditations:
Solutions Partner for Data and AI (Azure) – this evidences proven technical proficiency in data management across diverse systems. It also shows that we can successfully develop analytics and AI solutions to help customers achieve their goals.
Solutions Partner for Infrastructure (Azure) – to achieve this designation, we demonstrated extensive knowledge and skill in supporting customers' development, implementation, and maintenance of secure, adaptable, and trustworthy cloud solutions.
Solutions Partner for Digital and App Innovation (Azure) – this covers the design, development, test, and management of applications. We demonstrated the ability to integrate data and applications to improve efficiency and deliver tangible results using customers' preferred tools and frameworks.
"Our eligibility for Solutions Partner status in the three areas was determined via a rigorous scoring system encompassing performance, skilling, and customer success," said Amdocs. "For instance, the skilling category considers the number of employees holding certifications such as Azure Solutions Architect Expert."
Dan Hod, our Head of Strategic Alliances, said this achievement underscores our ability to deliver innovative solutions across a wide range of domains, in line with customers' business needs. It also enables us to further enhance our offering with access to the latest tools, technologies, and expertise from Microsoft's global network.
"We're dedicated to helping customers harness the full potential of cloud technologies to drive growth, efficiency, and innovation," he said. "Whether we're creating digital experiences that engage and delight target audiences or unlocking the power of data for insight-driven decision making, our transformative solutions enable customers to achieve their goals. This trio of partnership recognitions from Microsoft has energized the team and we're excited about the opportunities ahead."