Saudi airline flyadeal adding Larnaca route from June
12:49 - 10 May 2023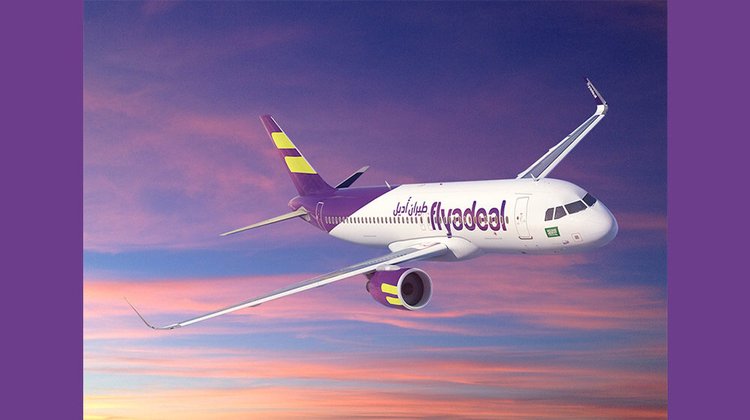 Saudi Arabian low-cost airline flyadeal, a sister airline of full-service national carrier Saudia, is from June adding Larnaca to its list of destinations.
According to the airline, flyadeal currently operates scheduled flights to 17 domestic destinations across Saudi Arabia and six in Europe, Middle East and Africa. But, from June, the airline will triple its international footprint with 12 additional destinations in Europe and Middle East. As well as Larnaca, these include Rhodes and Heraklion in Greece; Sarajevo (Bosnia), Tivat (Montenegro), Izmir, Antalya, Bodrum and Trabzon in Turkey, Baku (Azerbaijan), Tbilisi, (Georgia); and Sharm el Sheikh (Egypt).
The airline also recently partnered with Wego, which provides travel search websites and mobile apps for travelers living in the Asia Pacific and the Middle East regions.
The partnership gives Wego users the chance to directly book flights on flyadeal through its platform.
Commenting on the agreement, Con Korfiatis, CEO, flyadeal (pictured below on the right), said, "We are delighted to partner with Wego, the biggest and renowned online travel marketplace in the MENA region. This collaboration will allow our customers to directly book flyadeal's wide choice and growing number of flights through Wego's platform, giving us the opportunity to distribute our products to a bigger audience, and showcase our competitive everyday fares. This partnership will further enhance our customers' travel experience and help us to better serve them."
Additionally, Wego's users will have the opportunity to benefit from flyadeal fares which will be promoted across all Wego's marketing channels and be able to search and book what the company describes as the most competitive deals online.
Ross Veitch, CEO and Co-founder of Wego (pictured below on the left), commented, "As the largest online travel marketplace in MENA we are delighted to announce our partnership with flyadeal, the fastest growing airline in KSA. We look forward to offering flyadeal's attractively priced fares to Wego's audience both in The Kingdom and also across our regional points of sale as flyadeal opens new international routes."