We aim to further upgrade the judicial system, Justice Minister says
08:16 - 10 May 2023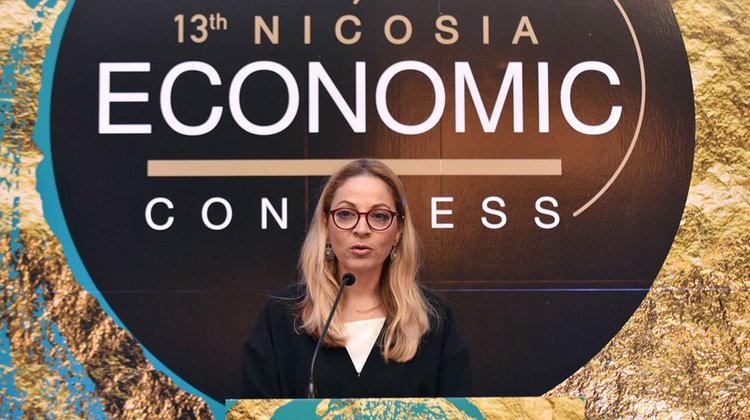 Minister of Justice and Public Order Anna Anna Koukkides-Procopiou has said that the state aims to further upgrade the judicial system and noted the establishment of new courts, as well as the strengthening of courts' structures.
Speaking at the 13th Economic Congress in Nicosia on 9 May, she said that the state recognizes its obligation for an effective, in terms of time and quality, judicial system, by creating the necessary conditions towards this goal. This includes, she added, "our support, both in the creation of new courts, and in changing structures or strengthening them within existing courts".
Koukkides-Procopiou recalled that the new Supreme Constitutional Court and the new Supreme Court will begin work in July this year, while the Commercial Court and the Maritime Court are also expected to start work soon for commercial disputes (of over two million euros) with rapid procedures, and all maritime cases.
These courts, she said, in addition to reducing the time it takes for justice to be delivered, and the possibility of using the English language, are expected to enhance Cyprus' competitiveness as a center for quality services and for attracting foreign investments.