"I value passionate, proactive founders with a strong sense of purpose"
07:00 - 01 May 2023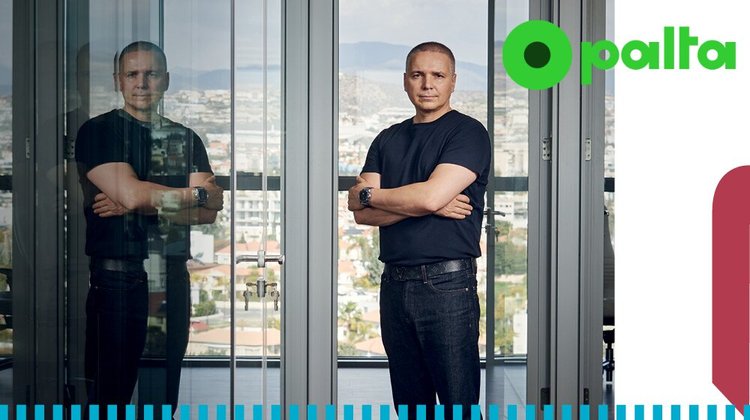 Alexey Gubarev, Co-founder, Palta shares his philosophy when it comes to investing in startups in Cyprus and around the world.
Tell us about your investment philosophy and the types of startups and industries you typically invest in.
My philosophy of investment revolves around supporting innovative startups that have the potential to improve the quality of life of individuals and communities, while also creating a sustainable and profitable business. At Palta, we are interested in investing in companies that focus on developing digital health solutions, such as wearable technology or mobile apps that can monitor and analyse vital signs, activity levels and other health-related metrics. We are also interested in companies that are focused on markets such as skincare and fitness applications, and in projects dedicated to achieving positive thinking and mental health.
What do you believe are the most important qualities for startups seeking funding?
I always consider a few essential qualities when evaluating potential startups for funding. Firstly, a strong and compelling business idea that addresses a real need in the market. It is crucial for Palta that the potential market for a future product consists of tens of millions of users and millions of potential subscribers, or allows for increasing the company's capitalisation to over $1 billion. I would want to see a talented and committed team of founders with relevant expertise and a track record of success or even failed projects. The founders should deeply understand the industry and market they operate in and demonstrate their ability to execute their business plan. Finally, I value passionate, proactive founders with a strong sense of purpose.
What value do you believe you bring to your portfolio companies beyond just capital?
At Palta, investors act as co-founders for each project and finance it up to Round A. We collaborate closely with startups, holding weekly meetings to discuss strategies and working with a proficient marketing team to promote the message. The company's family of startups can also tap into our advanced analytical platform, Palta Brain.
How can your firm contribute to the overall health and growth of the Cyprus startup ecosystem?
After the outbreak of the war in Ukraine, Palta relocated over 200 people to Cyprus, some of whom brought their families. Our company can act as a role model and a source of inspiration for other startups in Cyprus, demonstrating how technology can be harnessed to create solutions that positively impact people's lives. This can help attract more investors and entrepreneurs. Also, we can collaborate with other startups and companies in Cyprus to create synergies and cross-fertilization of ideas.
In terms of taking the Cyprus startup ecosystem to the next level, what changes would you like to see taking place?
The key change that can take the Cyprus startup ecosystem to the next level is a stronger focus on making the island a tech hub. It will attract more talented people but we need to continue developing an infrastructure for them – creating spaces for people to collaborate and building more schools, middle-class apartments and parks. We also need government support across all levels to make Cyprus a tech island.
Some of Palta's major startup investments:
This interview first appeared in the April edition of GOLD magazine. Click here to view it.