Chrysalis LEAP: "Cyprus is an emerging entrepreneurship hub with great potential"
07:30 - 30 April 2023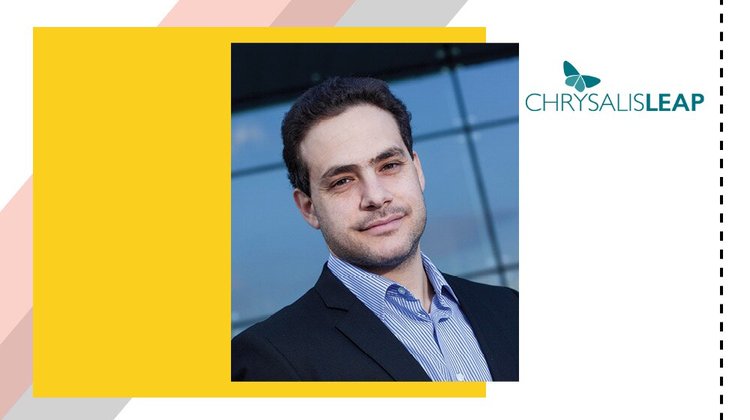 First-time entrepreneurs and startup founders often turn to so-called business accelerators or startup incubators for help with their fledgling companies. Here, we present the first of a number of accelerators, incubators and research centres that play a crucial role in the Cypriot startup ecosystem.
Chrysalis LEAP started in 2013 and was the first cleantech startup accelerator in Cyprus. It creates opportunities for entrepreneurs through training and coaching, it designs and runs innovation events and helps startups obtain funding and grow into successful businesses. It works with startups at various stages of development, creating, validating and improving their business models and financial plans. Chrysalis LEAP focuses on cleantech and sustainable development and, through its acceleration programmes, it fosters entrepreneurship and innovation in the areas of renewable energy, energy efficiency, food and agriculture, water, transportation and industrial technology. It has provided training to over 300 startups and entrepreneurs in Cyprus, Greece, Malta, Portugal, Spain and other European countries, and one of its programmes – ClimateLaunchpad – is the world's largest green ideas competition. Many Chrysalis LEAP "graduates" have raised more than €3 million in external funding, while EMBIO Diagnostics recently announced a €1 million strategic investment of by ASBIS Group.
What changes would you like to see to the Cyprus startup ecosystem that could help it evolve and take it to the next level?
Stelios Procopiou, Managing Director, Chrysalis LEAP: Cyprus is an emerging entrepreneurship hub with great potential. The biggest challenge at present is the fact that young individuals and aspiring entrepreneurs are risk averse when it comes to their careers. Additionally, the fact that Cyprus is a small island does not leave a lot of room for the creation of a large number of startups by locals and makes access to additional funding and investments harder for already established startups. Priority needs to be given to providing founders with more opportunities for growth and expansion into new markets. In addition, government regulations and bureaucracy need to be startup- and investor-friendly, so as to facilitate the development of the ecosystem. At Chrysalis LEAP, we are optimistic about the future and, through our network of collaborators, we make every possible effort to support all startups coming our way and to help them increase their chances of success.
This article first appeared in the April edition of GOLD magazine. Click here to view it.