"I want to see the smartest people move here, stay here and build infrastructure here"
07:30 - 28 April 2023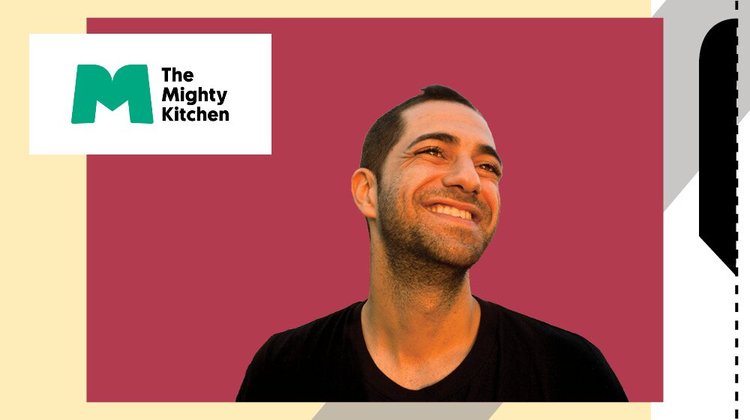 While also sharing his own experiences, George Vou, Co-Founder & CEO of food technology company The Mighty Kitchen explains why he hopes Cyprus' growing startup ecosystem will encourage more skillful people to return and relocate here.
What lessons have you learned while working in a startup ecosystem like that of Cyprus, and how have you stayed motivated and focused during challenging times?
I don't know if the lessons are specific to Cyprus but it's a lot of the same stuff: stay focused, do something you're passionate about and build a great team. These have been reaffirmed rather than re-learned.
How have you approached fundraising for your startup, and what challenges have you faced in securing investment?
This used to be the first thing I focused on in the past but, before fundraising, the biggest challenge is understanding what you need money for. We've brought in funds from a combination of competitions, grants and private investors.
How have you adjusted your business strategy to account for the nascent nature of the local ecosystem, and what changes have you made to stay competitive?
We always built global. So, while we would initially test and trial in Cyprus, the strategy was
expansion in the European Union and the Middle East, which we have now started to push into via Greece and the United Kingdom.
What advice would you give to other founders navigating this environment?
Be picky about what you dedicate your time to and then be relentless in making it work. Listen to people around you but don't put anyone on a pedestal. Always be open to learning….and hire people smarter than you!
How would you like to see the Cyprus startup ecosystem evolve over the next few years?
I would love to see more and more successful companies creating successful founders who will then pump funds and knowledge back into the ecosystem. I want to see the smartest people move here, stay here and build infrastructure here.
What is it? A food technology company using data modeling and materials chemistry to make delicious, fibrous, plant-based meat products & meals.
Founded: 2020 Headquarters: Larnaca, Cyprus Number of employees: 8 Funding secured: €1 million
This interview first appeared in the April edition of GOLD magazine. Click here to view it.