eBOS on the lookout for Human Resources Officer in Nicosia
11:37 - 27 April 2023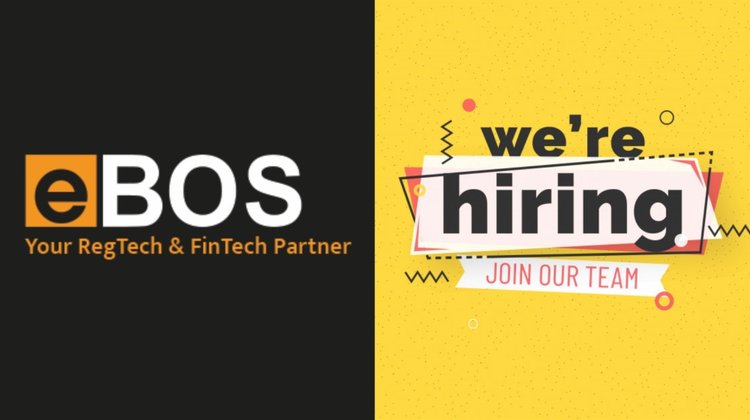 Nicosia-based eBOS is seeking to recruit a full-time Human Resources Officer, to work full-time at its Cyprus office.
eBOS Technologies Ltd is an innovative and client-focused Information Technology company headquartered in Nicosia, Cyprus, providing advanced e-business software solutions to enterprise customers on a worldwide basis.
"We are looking for an experienced HR officer to take ownership of all HR matters across the company from recruitment to learning and development."
The requirements for the job include a university degree in HR or a related field; a minimum of five years of proven work experience as an HR officer; excellent written and verbal communication skills in both Greek and English; excellent active listening, negotiation and presentation skills; and the competence to build and maintain positive relationships with colleagues. They must also have experience in coaching staff and the ability to foster healthy employee relations; strong interpersonal skills and professional discretion; a solid understanding of the Cyprus labour legislation, including health, safety and HR best practices; and excellent competency in Microsoft office applications, including Word, Excel, Powerpoint and Outlook.
"The HR Officer's duties are to develop and implement the HR and company policies and initiatives to promote a healthy working environment, aligned with the overall business strategy of the company," said eBOS. "Bridge management and employee relations by addressing demands, or other requests, as well as manage the recruitment and selection process and maintain as smooth onboarding process in close collaboration with the company's Directors and senior management. Engage, motivate and preserve human capital by monitoring the overall HR strategies and procedures across the company. Nurture a positive working environment. Resolve conflicts through positive and professional mediation. Maintain employee and workplace privacy. Organise training programs, assess training needs, apply and manage training programs. Plan, organise and manage company's events. Report to the Directors and ensure compliance of the HR procedures of the Company."
In return, the successful candidate will benefit from an attractive salary based on experience and qualifications; and a provident fund and health insurance after the probational period.
For more information on this job and to apply, click here