Nick Defteras: Global Forex sector expected to continue to post strong results in 2023
13:59 - 09 March 2023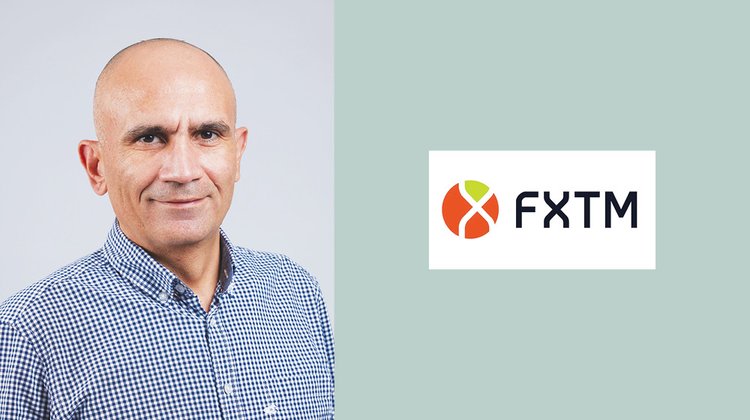 Nick Defteras, CEO of ForexTime Ltd and Director of Government Relations at Exinity, expects the Forex sector to keep growing and evolving to meet the ever-changing demands and needs of its clientele and the broader global financial environment.
How would you describe the investment outlook for the Forex sector in 2023?
The global forex sector is expected to continue to post strong results in 2023. There remains, however, significant uncertainty in the market because of the war in Ukraine as well as the prevailing economic conditions and the impact of higher inflation and interest rates. Market volatility is expected to continue throughout the year with both opportunities and the risks that such conditions bring about.
As you say, the Forex market offers tremendous opportunities as well as uncertainties, which presents a challenge to investors. What are the main parameters that people should have in mind when they engage in Forex trading?
It's important for investors who deal in complex financial products to have acquired the knowledge and experience required before engaging in such activity. And of course, to understand fully the risks which such products can have and to manage and mitigate such risk in a way that suits their investment needs. Trading in Forex can be quite rewarding but it should form part of a balanced portfolio of investments. Where needed, investors should always seek independent and professional financial advice.
What trends do you expect to dominate the market over the next decade?
The optimal use of technology to reach and to service clients will likely be the trend, not just in our industry but in financial services in general. The market will bring about a new generation of investors that will require the effective use of technology, including AI and access to markets and new products in such a way that makes the onboarding, investing and problem-solving experience seamless and intuitive and in a way that has not been seen before. Investors can expect to have a full suite of products available to them through a single platform that enables them to choose the ones that meet their needs. All this technology is already in place but over the next few years it will likely evolve and transform to levels much more advanced than anything on the market today. The businesses that manage to capture this aspect best are probably the ones that will thrive in the next chapter of our industry's evolution.
Forex has always relied on the latest technology. How fast is it changing and how often do you have to update and upgrade your technological infrastructure?
The industry is in an ever-changing environment. We have seen more changes in the last five years than in the 10 before those. And it's likely that this rate will accelerate as our understanding of technology and its capabilities expands even more. What's also important is for all the technology to sit in a well-maintained and safe environment, respecting all the laws and regulations around the protection of sensitive and confidential data.
Retail trading blossomed during the COVID-19 pandemic. Has it shown any signs of slowing down or do you believe that it will continue to grow?
Our industry will continue to grow, mainly for two reasons. The first is that on a global level, people's disposable income is expected to continue to increase, giving them an opportunity to seek new ways of investing any excess income they may have. The second reason is that, as technology becomes more widely accessible, it opens channels in new markets, enabling people to have access and empowering them with the freedom to achieve their chosen investment goals.
As regulation of the sector becomes increasingly stricter, do you envisage major Forex brokers moving out of Cyprus or is strong regulation viewed as a positive factor that aids investor protection?
A strong regulatory environment goes a long way towards building trust with investors. Cyprus' regulatory bodies have been sending a consistent message about the importance of protecting clients' best interests. As financial services evolve, it's becoming all the more important for firms to operate within such rules. Significant firms in our industry will continue to include Cyprus as a principal jurisdiction of choice for doing business and one of the reasons for this is the country's good regulatory framework.
(This interview first appeared in the February 2023 issue of GOLD magazine. Click here to view it.)