10+ of the large residential projects in the works (pics)
10:20 - 09 March 2023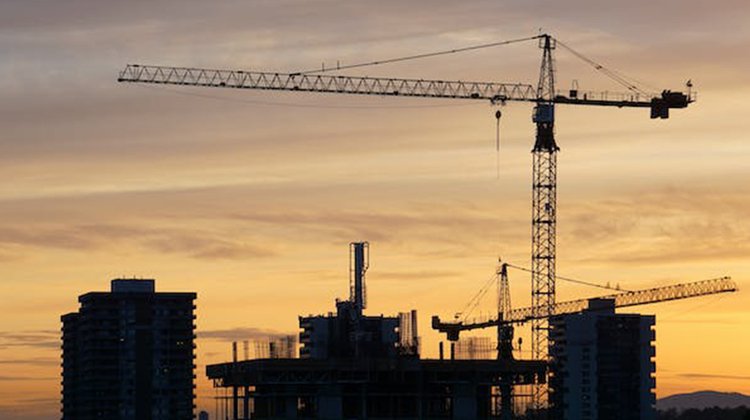 The local real estate market is about to receive a significant boost, what with scores of new residential developments being in the works. They are located across the island and come from both foreign and local investment. InBusinessNews has presented some of the biggest residential developments that are currently underway.
Stasikratous Residences
Nicosia's second tallest high-rise is under study. Cyfield, which built the capital's 360 tower, is now working on the Stasikratous Residences; a residential tower that will be located on Stasikratous Street and will be 102 meters high with 26 floors.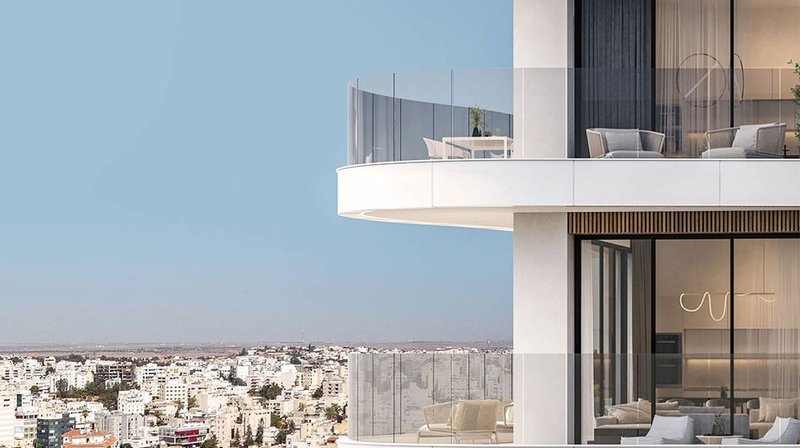 Marco Polo
Construction work has already begun on the Marco Polo tower in eastern Limassol, more specifically the Amathus area where the city's strip of five-star hotels is located. It is a luxury residential project with direct access to the beach. Marco Polo will offer residents five-star services, including a concierge, spa, outdoor pool, indoor heated pool, gym and underground parking. Each residential unit will include, inter alia, security entrance doors, underfloor heating, central air conditioning, intercom system, marble flooring and high ceilings (3.15 metres). The international premium class real estate developer bbf: is in charge of the project, while it was designed by the architecture firm UHA London. It is worth noting that according to bbf:'s website, all apartments at the Marco Polo have sold out.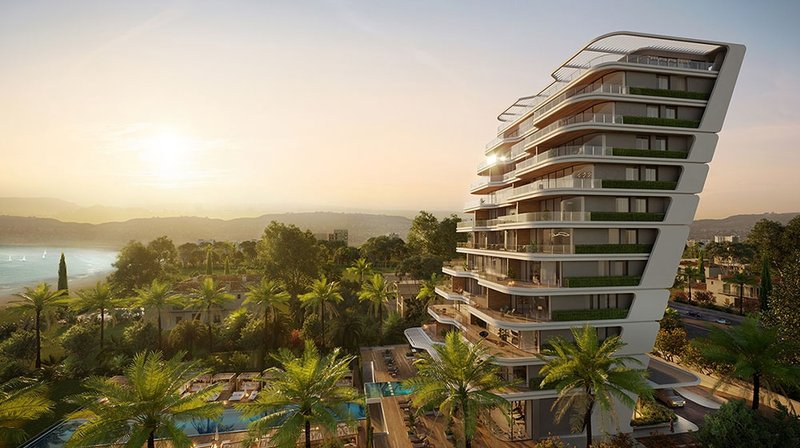 SunMar Residence
SunMar Residence is the new residential tower that is being developed in eastern Limassol's Municipality of Germasogeia, near "The Icon". Its construction has been moving at a very fast pace and the tower has already started to take shape. It will consist of 79 apartments while the building will be 110 metres tall and include underground parking, pools, a spa and other facilities. It is being built by Crona Group.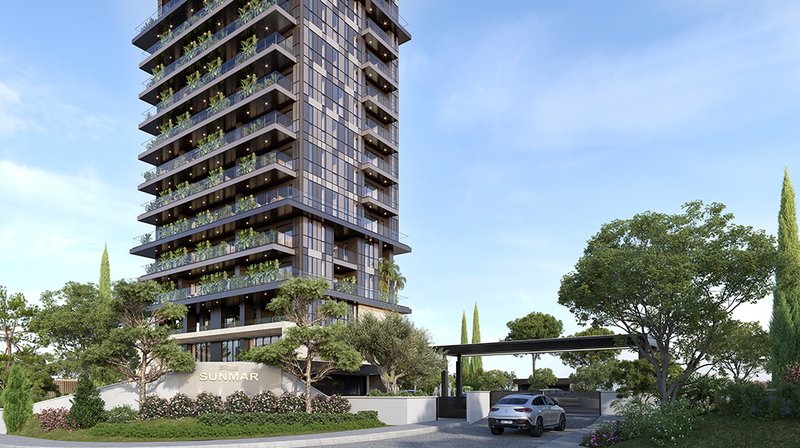 Limassol Greens
The highly-anticipated Limassol Greens project on the city's western front is also in the works. It is more specifically an integrated Golf Resort and being dubbed the first of its kind. Limassol Greens is a multifaceted large-scale project that will span 1.4 million square metres and include an international standard 18-hole golf course, state-of-the-art clubhouse, 500 villas and 250 apartments, the development of which has been designed and planned to take place in different phases. At the same time, it will include areas for commercial and recreational use, where shops, restaurants, cafes will be hosted, as well as a wellness centre with an outdoor pool, SPA facilities, a gym, outdoor areas for yoga and meditation, tennis and basketball courts, hiking and biking trails, playgrounds, outdoor amphitheatre, as well as a rich botanical garden. Lanitis Gold Public Co. is responsible for designing, developing and operating the Limassol Greens, while Cybarco Development is in charge of sales. It is worth noting that the grand development was designed by the famous architect Lucciano Mazza, Director of Hospitality Design of the internationally acclaimed architectural firm HKS.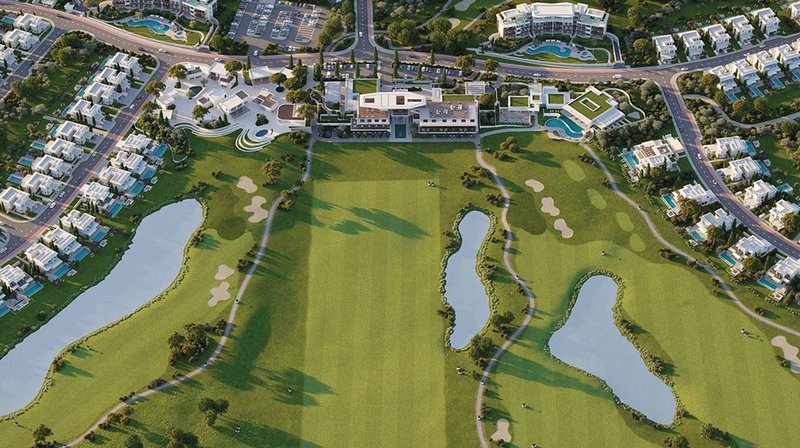 Emerland
Israeli tycoon Gilad Shabtai is behind a large development being planned in Limassol and specifically the Zakaki area. According to the masterplans, the 130,000m2 project will include seven-star apartments and services aimed at investors, high-quality facilities, luxurious entertainment, dining and wellness areas, as well as offices. The construction work will be carried out by the newly-founded Emerland Real Estate, which was established with a vision for extensive development, mainly in Limassol and particularly the Zakaki area.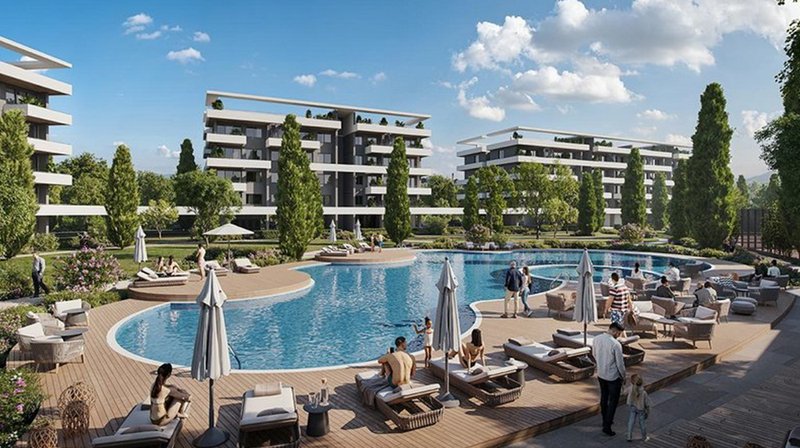 Sunset Gardens
The €100m Sunset Gardens development is being built in western Limassol, near the City of Dreams Mediterranean integrated casino resort and the popular Lady's Mile beach, by Imperio. It will consist of 320 one-, two- and three-bedroom apartments located in three- and four-story buildings and will offer a multitude of facilities and comforts, including pools, restaurants, a business centre, supermarket, gym, tennis and basketball courts. The first phase of the project has been completed and the first residents have already received the keys to their new properties.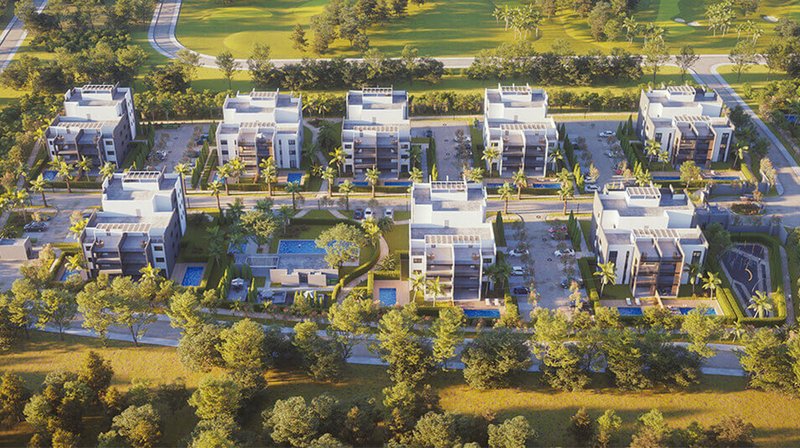 Guru Mountain Resort
Guru Mountain Resort is currently under construction in the Platres mountains by DTA Group, and is expected to be completed in late 2024. It is a single residential and organised development, which will consist of seven residential floors, a ground floor and a mezzanine. Guru will provide a variety of facilities for residents and guests, including wellness areas, a fitness centre, changing rooms, swimming pool and dining area. It will consist of 71 apartments (20 studios and 51 one-bedroom apartments), five maisonettes (lofts) and 22 residential units. The entire investment is estimated to be worth €98 million.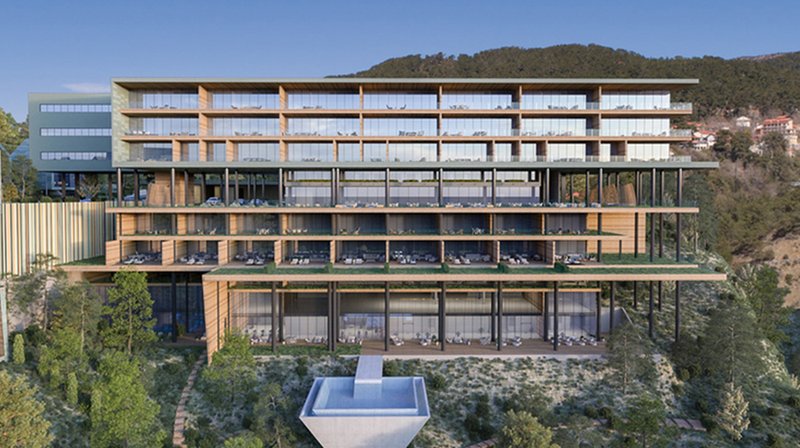 Le Platres Chalet
Le Platres Chalet, also in the Platres mountains, is a luxury residential development that will boast 19 two-story villas with a total area starting from 910m2. It is being built by Property Gallery. The villas will have huge verandas, as well as roomy front-rooms, kitchens and bedrooms.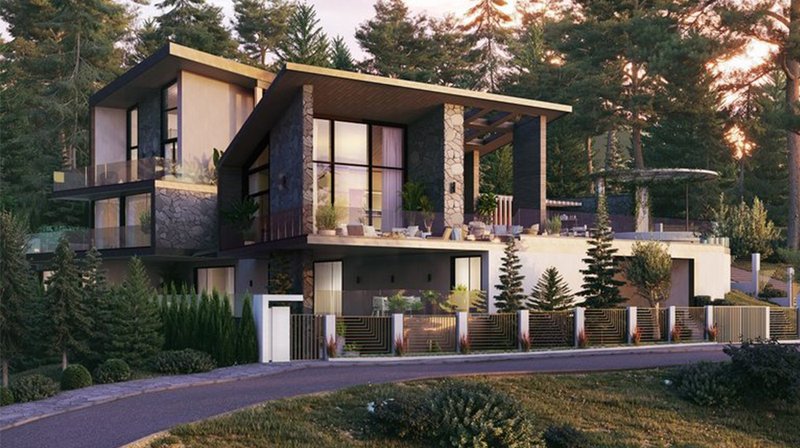 Staston Project
The mixed Staston Project is being developed in the Municipality of Larnaca. It is a residential as well as tourist project promoted by Omikro Ktimatiki Ltd and will consist of two residential towers (Tower A and Tower B) and a hotel. Building A has 19 floors and is 75.55 meters high while Building B has 27 floors and is 103.65 meters high. The buildings are intended for mixed use, since they include a total of 97 apartments, as well as shops, cafes, restaurants, a gym and a spa.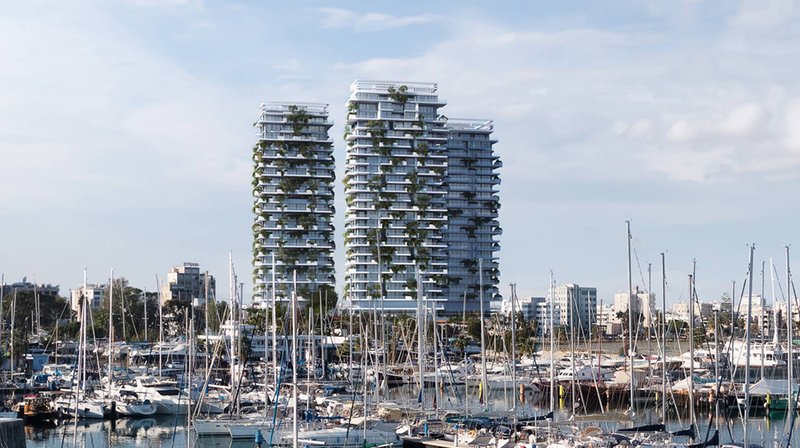 Venus Gardens
Phase 10 of Venus Gardens, the new residential development that will include a private road network in the Paphos community of Chloraka, has recently been put to public consultation. The development with a total of 62 apartments is owned by Armonia Estates, a member of the Leptos Group. The proposed project also includes a swimming pool, tennis court, private parking spaces and private green space.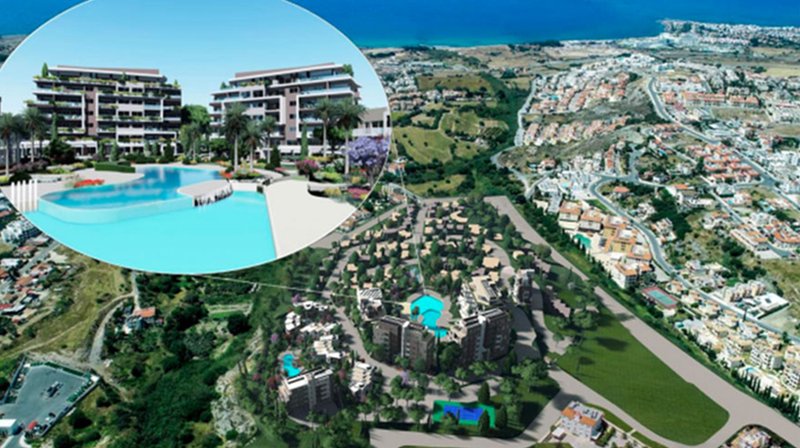 Nio Villas
Construction work is about to begin on the Nio Villas project in Peyia Municipality in Paphos, after it was green-lit by the Department of Environment. Nio Villas, a Tinomiron Ltd project, will consist of six villas, each boasting their own private pools. The project will span 4,625m2 and is estimated to cost €1.7m. According to the environmental study that was submitted by the company, the proposed development will comprise six residences spanning 140m2 each with a capacity to host up to six people.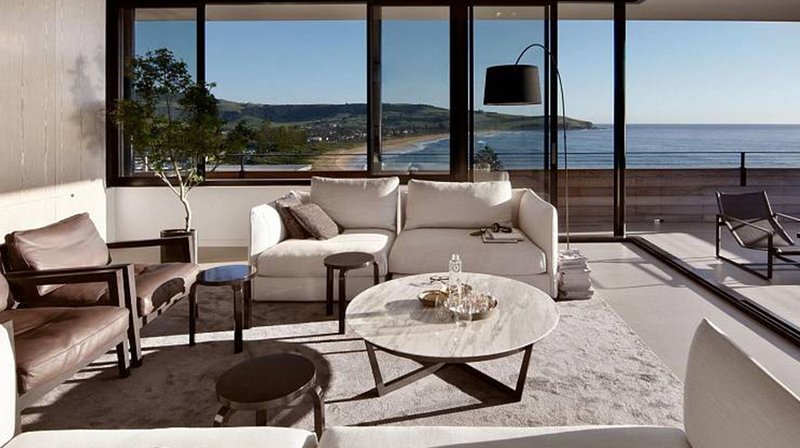 (Source: INBusinessNews)