International Women's Day at GR8 Tech and tips for women looking to start a career in Tech
19:00 - 08 March 2023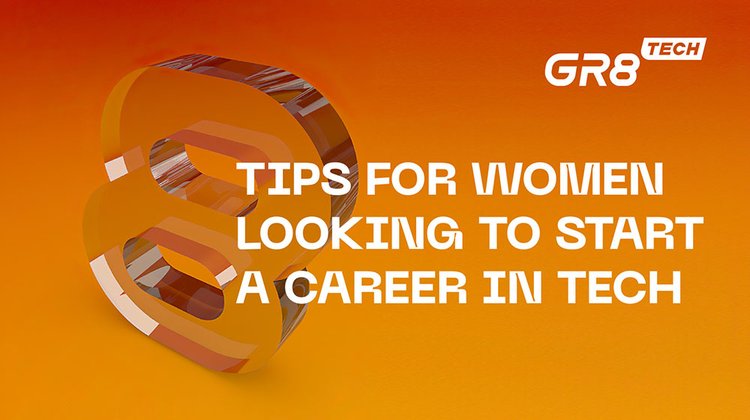 GR8 Tech, the successor to Parimatch Tech company and all of its great place to work and the best workplace wellbeing awards, celebrated International Women's Day by offering some self-care products and keyrings from Europa Donna to all its female team members at the company's Cyprus offices.
It's worth noting that the company is committed to promoting equality and organizes seminars to raise awareness of gender equality and prevent sexual harassment. With a focus on creating a positive and inclusive workplace, GR8 Tech is dedicated to supporting its employees' well-being and professional growth.
As part of this commitment, GR8 Tech values the opinions and experiences of its female team members and encourages them to pursue their career aspirations. To further support women in tech, the company reached out to Marianna Hadjiandoniou, HR Director at GR8 Tech's Cyprus branch, to share her tips for women looking to start their careers in the tech industry.
Don't be afraid to be yourself. The tech industry can often feel like a male-dominated space, but it's important to remember that diversity is key to innovation. Be confident in your abilities and bring your unique perspective to the table.
Build a support system. It's crucial to surround yourself with people who believe in you and support your career aspirations. Seek mentors and allies within your organization and beyond, and don't be afraid to ask for help or guidance.
Be brave, not perfect. The tech industry is constantly evolving, so it's important to be adaptable and willing to take risks. Focus on your progress and growth; take advantage of training programs and resources offered by your employer, or pursue additional education and certifications to stay ahead of the curve. Be brave in your pursuits, and you'll be surprised at how much you can achieve.
As GR8 Tech celebrates International Women's Day, the company reaffirms its commitment to promoting a culture of inclusivity and equality. A company announcement said GR8 Tech recognizes that diversity is key to driving innovation and success, and that the company was proud to have a talented team of women who contribute their skills and expertise to the creation of GR8 Tech's technological and service solutions. The company said it remains dedicated to fostering a supportive and empowering environment where everyone can thrive and reach their full potential, regardless of gender or any other factor.