Ilya Aristov: I'd definitely recommend Cyprus for relocation
07:00 - 08 March 2023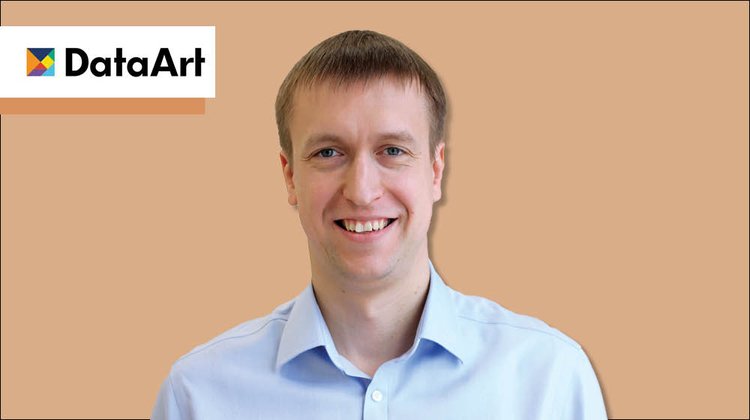 With over 25 years of experience, teams of highly-trained engineers around the world, deep industry sector knowledge, and ongoing technology research, DataArt helps clients create custom software that improves their operations and opens new markets. And its relocation to Cyprus back in May 2022 couldn't have been smoother and something the Head of DataArt Cyprus, Ilya Aristov, would definitely recommend: "We feel very taken care of!"
Can you tell us more about your company, when you were established in Cyprus and how many offices / members of staff you currently have?
DataArt Cyprus was established in May 2022. It was one of the smoothest launches for us. Today we have two offices: one in Larnaca, another one in Nicosia, with about 50 employees on the island overall.
What do you believe sets your company apart from its competition?
It's many things. For instance, our People First approach, staffing and talent management. We have this synergy from best practices across different domains – we work in Finance, Healthcare, Media, Retail & Logistics, Travel & Hospitality. And last but not least, and I do mean it, it's our technology excellence.
How has your experience of doing business in Cyprus been and would you recommend it to other foreign interest companies looking to relocate?
I'd definitely recommend Cyprus as a great location for relocation. Its climate, food, people, tax regulations, location, great airport hub, diversity as in so many nationalities under one roof -- I find it all very attractive here. Moreover, we've got a great support from Invest Cyprus which helped us with relocation, build our network here and still keeps an eye on how we are doing. We feel very taken care of!
What is your view of your sector (locally and on a global level) both as it is today and its potential for growth?
If we're talking about IT, then I surely only see a growing demand. Nothing has changed, even layoffs from large technology companies haven't reduced the need for IT specialists. Locally, I don't foresee a huge demand for our services, however, we are in negotiations with several companies. On a global level, the situation is a bit different, and the demand is growing.
Where do you see your company in five years? Are there any immediate plans for your company you can reveal to us, for example new products, services, plans for expansion?
It is a good question! I've been with the company for the last eight years and it'd be exciting to still be around for the next five! I see us bigger, better, even more professional, but still the same – DataArt's culture is the most important thing.
How much focus do you put on CSR and being part of the local community?
This topic is both important to me and to our company in general. We participate in the local initiatives, want to bring our own ideas, and implement them. However, we also need to have the same pace with the local community, so 'sega-sega'.