vivo: One of world's leading smartphone manufacturers enters Cypriot market
13:12 - 07 March 2023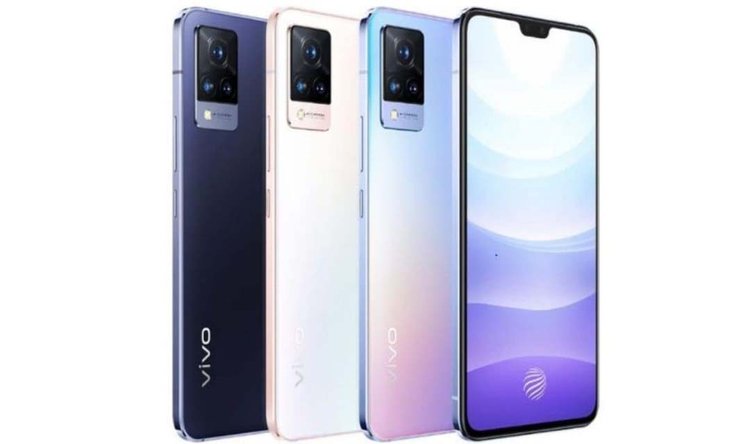 vivo, one of the world's leading smartphone manufacturers, is coming to Cyprus and is ready to play a leading role in the local market.
A young global smartphone brand focusing on introducing perfect sound quality and ultimate photography with cutting-edge technology, vivo develops dynamic and stylish products for passionate young people. It develops and manufactures smartphones, smartphone accessories, software, and online services.
Luke Samartzis, Commercial Director at vivo Greece & Cyprus, said the company was excited to expand to Cyprus, as it was convinced its mobile phone devices can cover the Cypriot public's technological demands.
The company is starting off its Cyprus presence with the vivo Y22s and vivo Y35 models, which are high-tech, mid-range mobile phones.
The vivo Y22s is one of the stars of the company's Y series and this is in part down to its 50MP main camera with a large sensor, as well as its 128GB capacity with expansion of up to 1TB and 5,000mAh large battery. It is the ideal smartphone for brilliantly clear selfies, while its pioneering Super Night Camera can turn any night-time landscape into the perfect photo opportunity.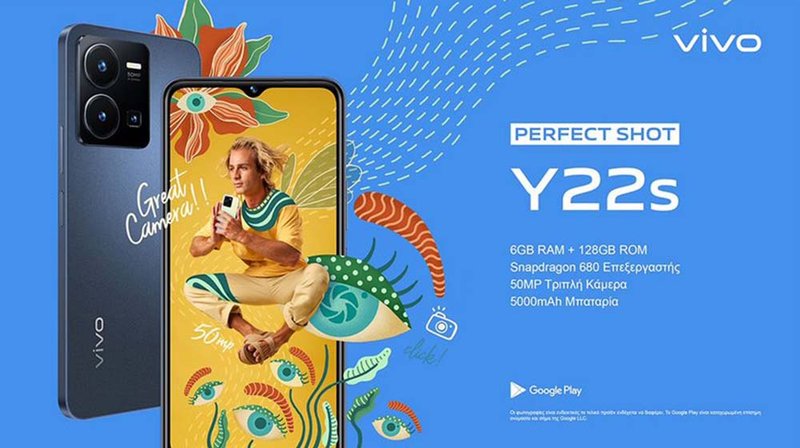 The vivo Y35 is yet another example of the company's philosophy of combining modern and elegant designs with pioneering functions at affordable prices. As with all other smartphones in its Y series, vivo's Y35 stands out because of its contemporary design, excellent camera experience and extremely strong 5,000mAh battery. It offers extremely high definition coverage thanks to its macro 2MP camera, with a focus that draws as close as 4cm, while its Electronic Image Stabilisation function helps stabilise videos when taken in motion.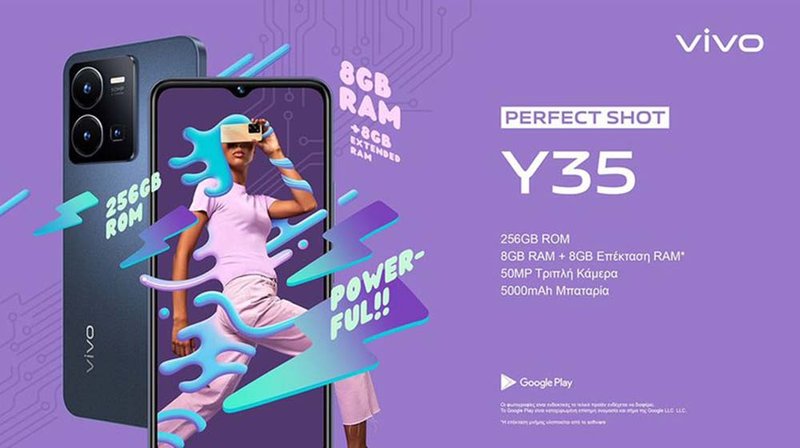 All of vivo's devices come with a two-year guarantee from the manufacturer. Its official collaborator in Cyprus, MT Fonemaster Ltd, will provide support services.
Meanwhile, vivo has chosen to cooperate with Logicon Distribution, a Cypriot market leader in the fields of distribution, box moving and logistics.
The vivo Y22s and vivo Y35 smartphones are available for order at the KOTSOVOLOS retail network, Public Stores Cyprus, Stephanis and Electroline.