Farah Shammas: Cyprus has always been my home
06:22 - 07 March 2023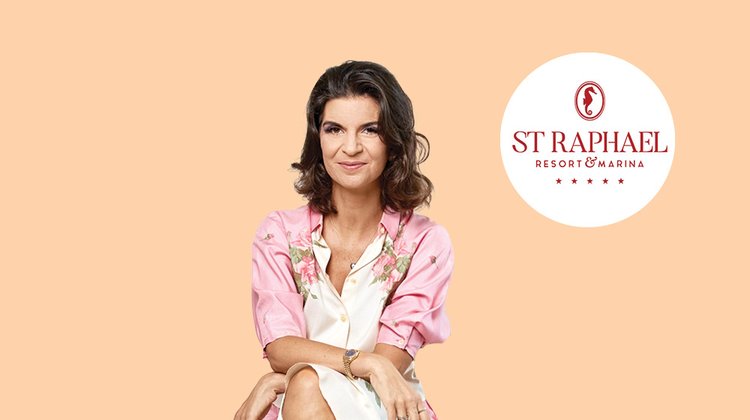 Farah Shammas, Managing Director (MD) of St Raphael Resort and Marina in Limassol explains why tourism is the key to growth for any country's GDP and employment opportunities. She also shares how the company behind the island's first private marina is continuing to grow and innovate almost four decades on. She also reveals how the five-star resort remains a pioneer in hospitality while taking strides in sustainability.
Can you tell us more about your company, when you were established in Cyprus and how many offices/ members of staff you currently have?
We began plans for our hotel and marina in the late 1970s and opened the first private marina on island in 1986 and a year later, in 1987, opened the hotel. Then we were known as Sheraton Limassol but in 1996 broke the management agreement and relaunched as St Raphael Resort and Marina. We have approximately 250 employees.
What do you believe sets your company apart from its competition?
In simply terms, I would say it's that we genuinely care. We are 100% family owned and this family culture infiltrates down all the ranks so that everyone in our company feels part of the St Raphael family. We have always liked to be innovative, and are not afraid of being the first do something, like investing in a private marina, many of our unique design features like glass elevators and swim up pool bars. And now, we are passionate about sustainability and showcasing how even large tourism establishments and hotels can still be eco-friendly and have a low carbon footprint.
How has your experience of doing business in Cyprus been and would you recommend it to other foreign interest companies looking to relocate?
That's a tricky question as on the one hand we have had an absolutely wonderful experience and warm welcome by many, and on the other hand we have had some terrible experiences and unfortunate treatment. This is fair to say of business in any country, whatever your nationality. We love Cyprus, and personally for me it's always been my home, my love and I'm so proud to be here and promote this wonderful island in any way I can. I would not be anywhere else, and especially love Limassol. Quite simply put, it is the best place in the world – so yes, I would highly recommend relocating here.
What is your view of your sector (locally and on a global level) both as it is today and its potential for growth?
Tourism is a key to any country's GDP and employment opportunities. It is a wonderful industry that will only ever grow and develop and it's our job to make sure that it develops along the right path and in the right way. The demand is there. People will always want to travel and no more so than after the global pandemic. They are looking for authentic experiences and to feel alive, seen, rejuvenated and precious. We must make sure we take care of our world, to provide people, wherever they go, with the real, original and authentic cultural and natural experiences they are looking for. The potential is huge.
Where do you see your company in five years? Are there any immediate plans for your company, for example new products, services, plans for expansion?
St Raphael Resort and Marina had just begun a relaunch and rebranding at the beginning of the pandemic, which we are picking back up on. After a multi-million-euro huge renovation and the introduction of our luxury 14-storey residential tower, we are re-establishing ourselves as leaders in the five-star luxury market, however with the ethos of sustainable luxury. Our plans are to reduce our carbon footprint to the lowest possible and we have already introduced huge measures to do this, not just in the obvious ways like photovoltaic investments but also in our introduction of our vegan restaurant, again the first hotel vegan restaurant on the island and guidelines that all our menus, buffets and restaurants are at least 30% plant-based. We have many more plans but we cannot reveal all now, however watch this space!
How much focus do you put on CSR and being part of the local community?
It is our main focus and one that cannot be undermined. Not only is sustainability our key effort, but so too is supporting our local community and we begin with our own team. We want everyone working in our Resort and Marina to be healthy, happy and kind individuals who are the best versions of themselves and we have many efforts in place to help achieve this. Likewise, we focus on our guest experience, showing them something new, whether it's our refillable water stations and encouraging them to bring their own sustainable water bottles or with activities promoting supporting the environment. We also support multiple charities, mainly local but some international, who are doing inspiring work to help communities everywhere. Finally, we try to showcase as many fantastic individuals as we can on our podcast, 'Hotel Talk with Farah.' Most are local notables with inspirational lives, whether they are well-known or not, and we are proud to feature many incredible guests from abroad also. We love giving back, and supporting people, in any way we possibly can. So yes, it is most certainly not just important, but one of our driving forces.