Intership Navigation CEO: Cyprus seen as a driver for change
07:00 - 06 March 2023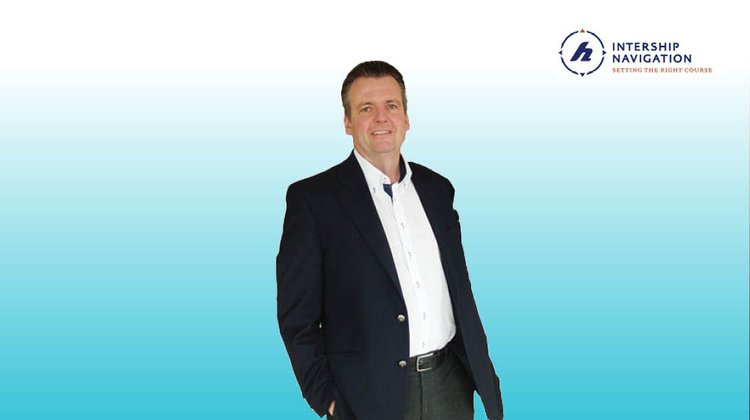 Intership Navigation (ISN) was founded in 1988 and co-ordinates its global operations with a network of technical support offices in Houston, New Orleans, Montreal and Brisbane as well as commercial and manning offices in Germany, Poland and the Philippines and, has more recently opened an office in Greece operating under a separate DOC. Principally a shipowning company, ISN has also expanded into third party management for a small number of European and Asian owners. Intership Navigation Ltd was registered in Cyprus in 1992. The company's CEO, Dieter Rohdenburg, explains what sets the company apart from its competition and the reasons why Cyprus is considered a shipping hub in its own right.
Can you tell us more about your company, when you were established in Cyprus and how many offices / members of staff you currently have?
Intership Navigation was established in 1988 as part of the German Hartmann Group. Intership co-ordinates its global operations with a network of technical support offices in strategic locations around the world as well as commercial and manning offices in Germany, Poland and the Philippines. Intership also runs an office in Greece.
Intership employs more than 3,500 seafarers and approximately 180 staff locally.
What do you believe sets your company apart from its competition?
Most shipping companies in Cyprus are focused on third party ship management. Intership is a ship owning company in its own right, providing ship management to a select few third-party owners. Intership covers the full range of services ship owners require, from debt / equity raising to commercial / pool operation. With the recent establishment of a CySEC (Cyprus Securities and Exchange Commission) regulated investment fund, a new vehicle was added to finance acquisitions of vessels.
How has your experience of doing business in Cyprus been and would you recommend it to other foreign interest companies looking to relocate?
Intership has expanded from a small, three-vessel operation in 1989 to a company managing 70 vessels. But not only have we grown in size, we have added several functions and group companies – captive insurance, commercial / pool operation, travel agency, service company for navigation equipment – and most recently a regulated fund. This expansion and diversification is the best proof that Cyprus is a great business hub. There are several incentive schemes (tax and otherwise) to attract businesses but I think the main advantage is the support by successive governments to the international business community.
What is your view of your sector (locally and on a global level) both as it is today and its potential for growth?
After more than a decade, shipping markets have picked up over the last two years, partially driven by the disruption of supply chains during the Covid period. The market improvement was sorely needed as ship owners are facing the challenges of having to transition the industry to a zero-emission industry by the middle of the century. A lot of investment is required into new technology, digitalisation as well as technical and operational improvements. Cyprus-based ship owners and managers are at the forefront of enabling the transition, with many either advising their clients or actively investing themselves in ships with modern technology.
Ships transport 90% of all goods, hence it is important that the industry is seen to be doing its part in reducing greenhouse gas emissions. Members of the board of the Cyprus Shipping Chamber are high-level representatives of international shipping associations (ICS, ECSA, BIMCO) and Cyprus is seen as a driver for change internationally.
Where do you see your company in five years? Are there any immediate plans for your company, for example new products, services, plans for expansion?
Intership is presently investing in fleet renewal with modern second-hand tonnage and several new building projects underway. The eco-friendly second-hand vessels will immediately reduce our fleet emissions whereas the new-builds are likely to feature 'alternative fuels' as propulsion, such as methanol and LNG. Despite the fact that green fuels are not widely available, we will invest in our readiness to use these fuels in the future.
Intership will continue to grow in the next years and expand into new business areas. Together with our regulated fund we have placed an order for modern offshore vessels (CSOVs) to be deployed to floating wind farms. These vessels will be delivered in 2025 and will be the most sustainable vessels to work with sustainable energy production.
How much focus do you put on CSR and being part of the local community?
Intership recognises its responsibility to support the local community by using its position in society as a platform to make constructive change, through awareness, education, sponsorships and donations.
Intership supports a number of local charitable organisations aimed at improving the wellbeing of members of the community as well as initiatives targeted at promoting maritime education and environmental awareness. As an international company, Intership is also an advocate for equality and diversity.