GM, MS-1 Studios, Wargaming: I made the big move across the Atlantic and haven't ever looked back
13:34 - 27 March 2023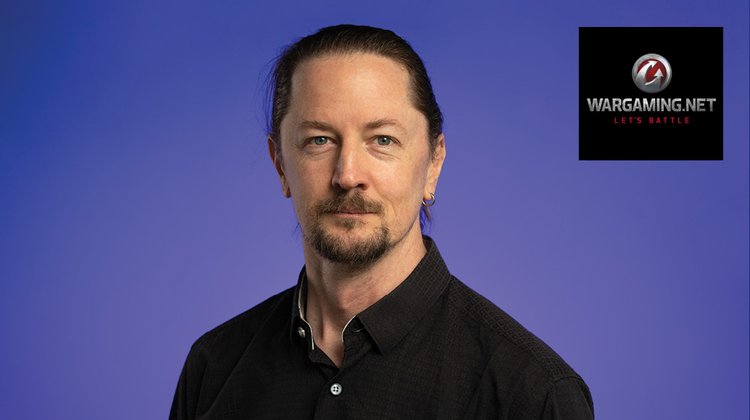 US-born Thaine Lyman, General Manager, MS-1 Studios at Wargaming, who has worked in his homeland and Belarus and now splits his time between Nicosia and Vilnius (Lithuania), suggests that while relationships are important anywhere in the business world, they are more emphasised in Cyprus.
Describe your current job in Cyprus.
I run Wargaming's premier mobile game studio, MS-1, which is responsible for both World of Tanks Blitz and World of Warships Blitz. My job, at its core, is to make sure that our team sets out and achieves ambitious goals, and to remove roadblocks along the way so that the team has what we need to get there. Every day is a different challenge and that's what keeps it exciting for me!
What led to your move from the US to Cyprus?
While working in the company's office in Northern California, I got to know the people and the company's specific challenges and opportunities, and as they got to know me, our CEO asked me to move to Cyprus to lead the development of World of Tanks for him. That's not really a job to turn down if offered, so I made the big move across the Atlantic and haven't ever looked back.
How does the professional environment in Cyprus differ from that in the US?
I'd say that Cyprus is much more personally driven and relationships count so much more here. Things happen less via online or automated methods and much more through in-person communication. Relationships are important anywhere in the business world, of course, but in Cyprus they are more emphasised. In the US, business interactions can be more impersonal and purely transactional.
How do you view the business environment in your particular industry?
I've been lucky to have worked in this industry long enough to see it evolve from a pure hobbyist, enthusiast-driven business to the most significant form of entertainment in the world now by revenues. We blend the traditional IT industry with entertainment and have to overcome the risks of each: will the game actually technically function how you intended, and if it does, will people actually enjoy it? For me, it's that diversity of challenges and balancing all of these factors that keep the work fun and engaging.
How do you find working and living in Cyprus? How easily did you adapt to life here?
I would split my time between locations – Cyprus and Belarus – in the first years and now it's between Cyprus and Lithuania as we've relocated our teams. So, I had to adapt to two very different situations at once and found there really wasn't any alternative but to dive headfirst into the challenge. While I've split my time between locations, my kids have lived full-time in Cyprus and I feel much better for them having spent their teenage years here instead of in Los Angeles. I find Cyprus a great place for kids and family. The beach is a nice link to their time growing up in LA but the beaches here are so much better. There are things I miss about back home, of course, but of all the places I've seen in the world, there's a gentle, relaxed comfort here that's unique.
Country of origin: USA
Job Title: General Manager, MS-1 Studios
Company: Wargaming
Office Location: Nicosia & Vilnius
Time in Cyprus: 7 years (splitting time)
Other countries he has lived/worked in: Belarus
Favourite restaurant in Cyprus: Tocayo, Nicosia
Favourite bar in Cyprus: Neverland, Babylon Bar (Nicosia), Savino (Larnaca)
Activities he enjoys in Cyprus: Relaxing at the incredible beaches, seeing live music, spending time with my kids.
This interview first appeared in the March issue of GOLD magazine. Click here to view it.