CySEC Chairman: Focus is on financial education and technology
11:35 - 02 March 2023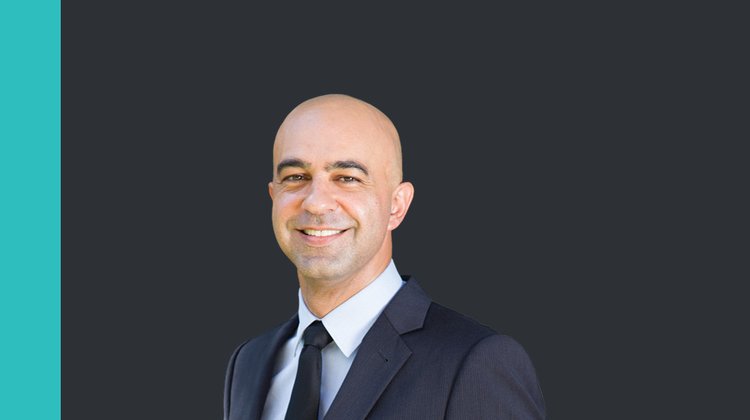 George Theocharides, Chairman of the Cyprus Securities and Exchange Commission (CySEC), explained why financial education currently tops the regulator's agenda and discussed the various initiatives it has undertaken to this end, in an interview in GOLD magazine's February issue. He also referred to CySEC's effort to keep up with the industry's digitalisation.
CySEC has recently implemented a number of initiatives to help investors take informed decisions. What was behind this idea?
Financial education is an important life skill for individuals. It enables them to take informed financial decisions appropriate to their circumstances and needs, and to avoid excessive indebtedness or putting themselves in a position where they take on too much risk. As a result, it benefits society and the economy. As a regulator, we also see that investor education can complement the traditional tools of regulation, supervision and enforcement, in helping individuals avoid and prevent fraud. Our own surveys, as well as those of other bodies, show that financial literacy levels in Cyprus are low. This is why CySEC has placed financial literacy and promoting awareness of investor education among its key strategic objectives. Among the various initiatives that we have taken, CySEC maintains a dedicated website space on financial education, offering investors a gateway to reliable and impartial educational and financial information. We also participate in a national strategy for financial literacy and education in Cyprus. In addition, CySEC has undertaken financial literacy seminars and we regularly publish warnings, informative articles and investor guides. CySEC also actively supports European and global awareness campaigns for financial literacy, such as IOSCO's World Investor Week. Late last year, we published a short online quiz to help people test their knowledge of basic financial matters and see how much they know.
At the end of last year, CySEC also ran an investor survey. What did you discover about their behaviour and habits?
The survey was conducted across Europe, with respondents of different nationalities and ages, to gain a better understanding of the behaviours and habits that are unique to retail investors. What we found was illuminating! On the one hand, it was reassuring to know that most investors tend not to invest more than they can afford to lose. However, we also found that many people rely on company-provided information or on news reports to determine whether a firm is legitimate and licenced to operate – only one in three investors actually check them against online databases provided by the national regulator. It is crucial that we consider these issues when we develop new tools and strategies to enhance investor protection.
CySEC has published a €120-000 two-year tender for a Crypto-Asset Markets Data and Blockchain Analysis Platform. What are the aims of this project?
CySEC is the competent authority for Crypto Assets Services Providers, which we oversee solely on Anti-Money Laundering issues and the tender aims to support CySEC's supervisory role. Specifically, we are seeking access to real-time data provided by blockchain data platforms, which will assist us in better understanding and responding to risks identified through the analysis of crypto-asset blockchain data, including transactions exposed to risky activities – for example, those related to sanctions, terrorist financing, darknet markets, fraud, high-risk exchanges and jurisdictions, ransomware, scams and stolen funds. In addition, it will assist in investigating the source and destination of cryptocurrency transactions and tracing the flow of funds, as well as evaluating the risk profile of supervised entities and applicants for due diligence purposes. Lastly, it aims to monitor the supervised entities' compliance on an ongoing basis.
What kind of technologies has CySEC itself adopted to keep up with the digitalisation of the investment industry?
Obviously, the global trend towards digitalisation brings many opportunities but, at the same time, it comes with risks relating to the protection of investors, cases of money laundering and terrorist financing, and risks around cybersecurity. With rising retail activity and accessibility, regulators must be able to respond to the increasing influence of social media and online message platforms in trading, particularly to the risks of aggressive marketing practices. It is imperative to use all available resources and technological solutions to ensure that regulated entities remain compliant with increasing, data-heavy regulatory requirements and investor protection processes. As an example, CySEC has addressed the need to manage Big Data with the introduction of sophisticated RegTech systems, which use Artificial Intelligence and cloud computing. The solutions we have adopted can quickly screen data from a large and varied volume of trading activity to automatically detect risks and irregularities at an earlier stage, thus enabling us to take proactive action against them. As part of this, CySEC implements a transaction data processing, storage and reporting system that can generate business insights and can be used to supervise market entities. This system will connect to the ESMA hub and can download and store associated data securely, helping us support ad-hoc queries and generate reports on both the aggregations and base data. The project is in its final testing stage and will be implemented by the end of this month. Other new procedures and methodologies, currently underway, will enhance our ability to oversee the compliance of regulated entities with regulations such as EMIR, MIFIR and SFTR, by automatically detecting potential risks and irregularities at an early stage. As supervisors, we need not only to understand the challenges of digitalization but to be keenly watchful for new and emerging risks and identify possible ways of dealing with them to protect investors.
Tell us about CySEC's recent acquisition to monitor Cyprus Investment Firms (CIFs).
Part of our work focuses on identifying new ways of using technology and innovation to support our supervision and increase efficiency. Given the international, and largely web-based nature of the activities of CIFs, a key acquisition made by CySEC is a specialised system that analyses and monitors the online marketing materials and social media activities of Cyprus Investment Firms. The system has the ability to detect all related mentions from any source globally, including social media, news sites, forums, blogs, video sites and ad networks, and covers 187 languages. I should be clear that we do not tolerate aggressive marketing behaviour or the provision of misleading information to investors or other abusive practices. Those who seek to break the law have no place in Cyprus. Our aim is for a stronger, safer, more responsible market both in Cyprus and across Europe.
Speculative assets like NFTs and crypto are driving innovation in many industries, so how can CySEC strike a balance between protecting investors and fostering that innovation?
While we are committed to encouraging financial innovation, it is imperative that we balance the adoption of new technologies against the threats that are inherent in innovation and the risks they can pose to market participants. CySEC established its Innovation Hub more than four years ago to explore the growth and uses of FinTech developments like blockchain and DLT, AI tools, virtual/digital currencies, crypto exchanges and RegTech solutions in order to meet evolving needs and, ultimately, ensure the safety and protection of investors. Currently, we are in the process of transforming the Innovation Hub into a Regulatory Sandbox, which we expect to launch in late 2023. In this controlled environment, fintech startups and other entities will be able to test their products or services in real conditions under the regulator's supervision, allowing us to keep pace with new developments in the digital world, increase collaboration and better analyse the flow of data.
(This interview first appeared in the February 2023 issue of GOLD magazine. Click here to view it.)