Nikolas Chatziavraam: Closing the gap in quality practice management software
07:00 - 19 March 2023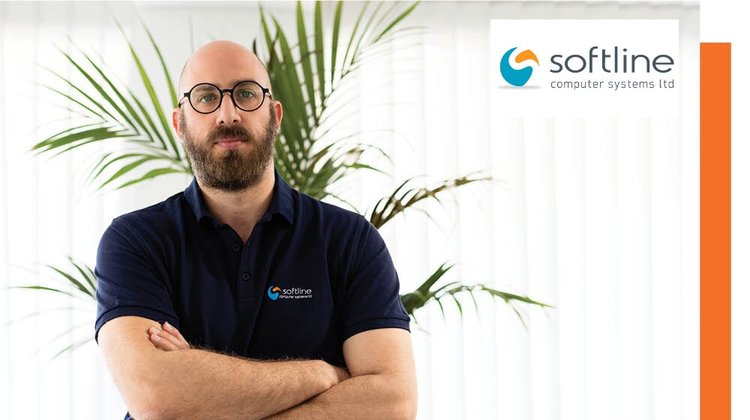 Nikolas Chatziavraam, CEO, Softline Computer Systems explains why a new solution has revolutionised the industry and also why his company is constantly evolving along with its sector
What exactly is practice management software?
Practice Management Software is a set of features, which enables users to organise and simplify their client records, tasks/deadlines management and billing needs. By using practice management software, professionals across industries are able to track their clients' projects, manage deliverables and keep tabs on key metrics showing how well the team is doing. Softline Computer Systems was founded in 1996 to provide the Professional Services Industry with feature-rich, well-developed and user-friendly software solutions. Over this 27-year period, Softline has managed to establish itself as a leader in the sector, currently serving more than 285 Law firms, Accounting firms and Fiduciary service providers all over Cyprus.
What is Altis and why was it introduced to the Professional Services Industry in Cyprus?
Altis Compliance & Practice Management was launched by Softline Computer Systems in late 2021 to close the gap in quality practice management software for the Professional Services Industry. Existing solutions, especially those for accounting professionals, are difficult to use, they are not updated with latest regulatory guidelines and are not supported well. Relying on Softline's 27 years of experience, Altis aims to become the one-stop software solution for the professional services industry, since it combines all the features that a service provider/accounting firm needs to manage clients and services at scale.
What are the main features of Altis?
Altis combines a variety of features and modules to fulfil the needs and procedures that a business has to deal with on a daily basis, such as Task Management, Entity Management, KYC (Know your client), Document Management and Time & Billing. By using the Altis prebuilt yet customisable KYC questionnaire, you can effortlessly implement a risk-based approach methodology for all your firm's clientele and place clients in risk categories thanks to a sophisticated categorisation algorithm, and stay compliant with all AML regulations, since it was built with the regulatory guidelines in mind. Altis also allows for the management of your services, tasks and pendings under one roof, allowing you to navigate easily through deadlines, per client/service or any other filter you can imagine.
You can immediately see which clients are due with their TD4, which ones haven't paid their annual levy or are on course to miss the next VAT deadline. Altis can also help you customise your checklist of tasks per service, assign default rates per client and/or service, and keep track of all your unbilled time and due invoices.
What does the future hold for Softline and Altis?
Being a technology company who respects itself and its clients, taking in mind the technology evolution and continually developing, it's an one-way road. Softline has been evolving its software products throughout the years considering the market trends along with its clients requirements and feedback and will continue to do so for the following years. Altis being our newest product has many more features to come and client feedback flows towards our direction on a daily basis from the more than 50 firms already using it. We are committed to developing this solution further and we are very keen to see its evolution over the years in order to become as successful as our flagship product, Zygos Legal Practice Management.
This interview first appeared as a Special Feature in the February issue of GOLD magazine. Click here to view.