Kia Niro crowned 2023 Women's World Car of the Year
08:15 - 18 March 2023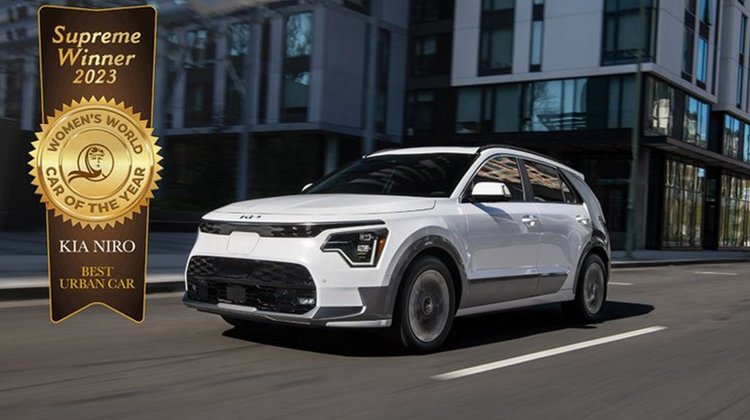 The 2023 Kia Niro has been named the 2023 Women's World Car of the Year. While the Niro initially earned the "Urban Car of the Year" award from the all-women association earlier this year, the jury panel ultimately recognised the Niro as the overall "Supreme Winner" among all other category winners.
Beating out five other category winners, the Niro impressed the judges with its state-of-the-art electrified powertrain options wrapped in a sleek, aerodynamic, and technologically focused package. In its second generation, the Niro remains the only vehicle on the market available with three different electrified propulsion options.
Created in 2009 by New Zealand automotive journalist Sandy Myhre, the Women's World Car of the Year is comprised exclusively of women, with 63 journalists spanning 43 continents. To determine the winner, a total of 59 vehicles were tested and evaluated on safety, quality, value, design, performance, and environmental impact, among other important factors based on the same principles that drivers consider when making a vehicle purchase.